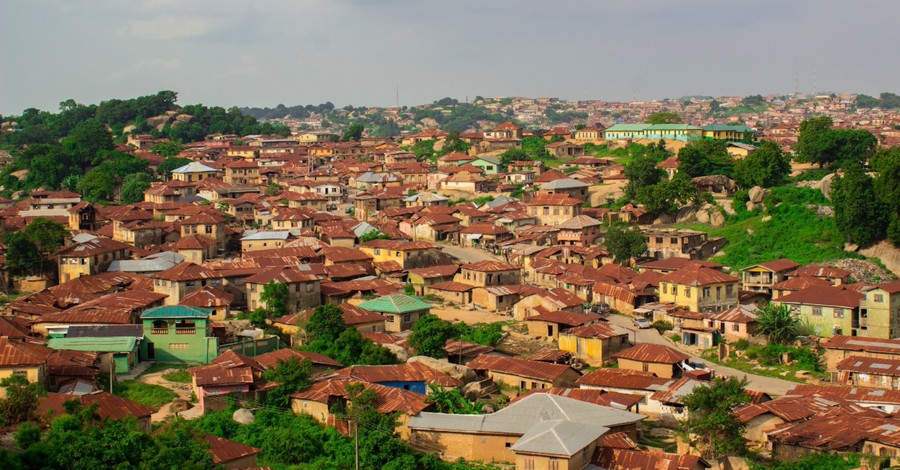 ABUJA, Nigeria, March 10, 2022 (Morning Star News) – A church security guard was killed in the kidnapping of a Roman Catholic priest at about 1 a.m. on Tuesday (March 8) in Kaduna state, Nigeria, sources said.
The security guard, identified only as Luka, was killed in the abduction of the Rev. Joseph Akeke of St. John's Catholic Church from his home in the Kudenda area of Kaduna city, and the assailants killed another man in the predominantly Christian area as they shot sporadically while fleeing, area residents said.
A woman and two children also were reportedly abducted along with Akeke in the attack in Kaduna state's South County.
"Let's pray for God intervention and for his safe release," Kudenda area resident Peter Mamza said in a text message to Morning Star News about the kidnapped priest on Tuesday morning (March 8).
Mamza was one of four area residents who sent texts about the attack. Another area resident, Chinyere Onyewaku, wrote, "These are challenges we face as Christians in Nigeria," while Isaac Ishadu stated that such attacks have become institutionalized. He prayed for "God to free His church from the hands of the evil ones."
The Daily Trust newspaper quoted residents as saying the church security guard and another man were killed in the attack and that the priest, a woman and two children were kidnapped.
Also early on Tuesday (March 8), a Christian second-year student at the University of Jos was kidnapped in Jos, capital of Plateau state in north-central Nigeria, her classmate said. Rita Chizoba Ben Igiri, a business student at the university's Faculty of Management Sciences, was kidnapped at about 12:30 am, Gideon Bright Paul told Morning Star News in a text message.
Paul said three classmates visited Igiri's house at Furaka, near Tina junction in Jos on Tuesday (March 8), and learned that armed men had taken her away at gunpoint.
"It's on this note that while we pray for her safe release, let's pray and hope for her safe return back home and to the faculty as well," Paul said.
In Niger state in northwest Nigeria, area residents said Fulani herdsmen and other armed terrorists attacked a Baptist church after a worship service on Feb. 27 and kidnapped 10 people, including the pastor.
Area residents sent text messages saying Salama Baptist Church in Gidigori village, Rafi County, was attacked at about 11 a.m. Bilha Daniel said her parents and brother David Daniel were among those abducted, but that her brother escaped hours later.
The previous evening, Feb. 26, about 100 terrorists on motorcycles attacked wedding guests at Ndakogitu village, Lavun County, kidnapping a Christian bride and another woman, area resident said. They said many people were injured during the attack.
Niger State Commissioner for Local Government and Internal Security Emmanuel Umar confirmed the two attacks a press statement.
"There have numerous attacks on communities in our state in the recent past," he said. "These attacks by bandits in our state have increased in recent times, but efforts are being made by security agencies to curtail them."
Nigeria led the world in Christians killed for their faith last year (Oct. 1, 2020 to Sept. 30, 2021) at 4,650, up from 3,530 the previous year, according to Open Doors' 2022 World Watch List report. The number of kidnapped Christians was also highest in Nigeria, at more than 2,500, up from 990 the previous year, according to the WWL report.
Nigeria trailed only China in the number of churches attacked, with 470 cases, according to the report.
In the 2022 World Watch List of the countries where it is most difficult to be a Christian, Nigeria jumped to seventh place, its highest ranking ever, from No. 9 the previous year.
If you would like to help persecuted Christians, visit http://morningstarnews.org/resources/aid-agencies/ for a list of organizations that can orient you on how to get involved.
If you or your organization would like to help enable Morning Star News to continue raising awareness of persecuted Christians worldwide with original-content reporting, please consider collaborating at https://morningstarnews.org/donate/?
Article originally published by Morning Star News. Used with permission.
Photo courtesy: McBarth Obeya/Pexels
---
---