Kayla Koslosky
| ChristianHeadlines.com Editor
| Updated: Sep 12, 2018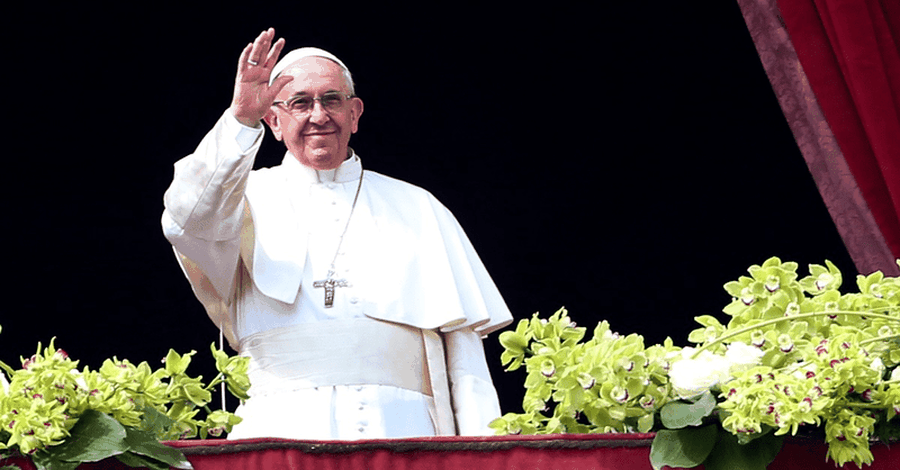 During Mass in Casa Santa Marta on Tuesday morning, Pope Francis told bishops, that the "Great Accuser" is trying to make scandals out of the Catholic church by uncovering their sins.
To combat the 'Great Accuser's" uncovering of sins, Vatican News reports, the Pope urged the bishops to remember three crucial things: to be men of prayer, remain close to the people, and have the humility to remember they were chosen by God.
The Pope said that prayer is "a bishop's consolation in difficult times," and encouraged the bishops to pray for one another as Jesus did.
Catholic Herald reports that Francis then referred to the devil saying, "In these times, it seems like the Great Accuser has been unchained and is attacking bishops."
"True, we are all sinners, we bishops," he added. "He tries to uncover the sins, so they are visible in order to scandalize the people."
The Pope said, "The Great Accuser, as he himself says to God in the first chapter of the Book of Job, 'roams the earth looking for someone to accuse'."
Francis continued saying, "Let us pray, today, for our bishops: for me, for those who are here, and for all the bishops throughout the world."
"The bishop who loves Jesus is not trying to climb a ladder, advancing his vocation as if it were a mere task or seeking a better placement or promotion. No. A bishop feels chosen and has the certainty of being chosen," he added. 
Francis encouraged the bishops to stay humble in their positions.
"This drives him to speak with the Lord: 'You chose me, of little importance, a sinner.' He is humble because he feels chosen and feels Jesus' gaze upon his whole being. This gives him strength."
Francis concluded by reminding the clergymen that a good bishop does not "try to find refuge with the powerful of elite." As the 'elites', he said, "criticize bishops, while the people have an attitude of love towards the bishop."
Photo courtesy: Getty Images/Franco Origlia/Stringer
---
---