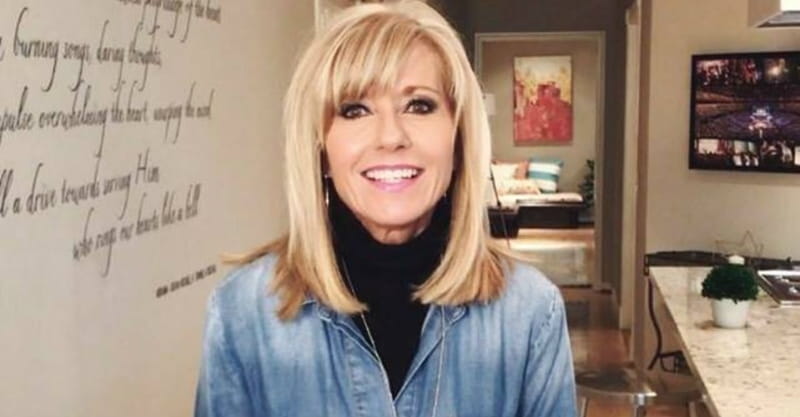 ---
Ministry leader Beth Moore recently shared an open letter written to her "Brothers in Christ."
According to FaithWire.com, Moore said she was afraid of the backlash the letter might spark, but felt the need to write it:
"As a woman leader in the conservative Evangelical world," wrote Moore, "I learned early to show constant pronounced deference – not just proper respect which I was glad to show – to male leaders and, when placed in situations to serve alongside them, to do so apologetically. I issued disclaimers ad nauseam. I wore flats instead of heels when I knew I'd be serving alongside a man of shorter stature so I wouldn't be taller than he. … I've been talked down to by male seminary students and held my tongue when I wanted to say, 'Brother, I was getting up before dawn to pray and to pore over the Scriptures when you were still in your pull ups.'"
Moore went on to detail other sexist and demeaning interactions she has had, even with other men in ministry.
Ultimately, she wrote, "God has worked all the challenges for good as He promises us He will and, even amid the frustrations and turmoil, I would not trade lives with a soul on earth. Even criticism, as much as we all hate it, is used by God to bring correction, endurance, and humility and to curb our deadly addictions to the approval of man."
Some male pastors who have read Moore's letter have written responses. Pastor Thabiti Anyalbwile humbly asked for Moore' forgiveness in his article published by The Gospel Coalition titled "An Apology to Beth Moore and My Sisters."
Photo courtesy: Facebook/Beth Moore
Publication date: May 4, 2018
Veronica Neffinger wrote her first poem at age seven and went on to study English in college, focusing on 18th century literature. When she is not listening to baseball games, enjoying the outdoors, or reading, she can be found mostly in Richmond, VA writing primarily about nature, nostalgia, faith, family, and Jane Austen.