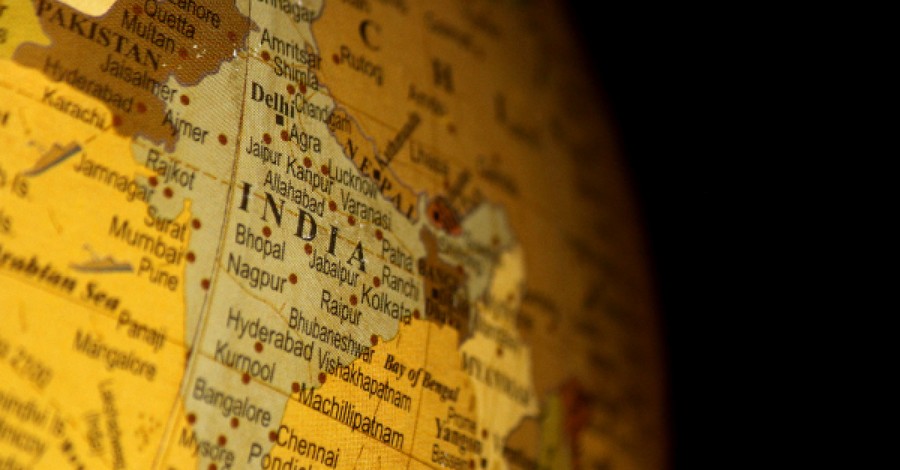 NEW DELHI, September 21, 2023 (Morning Star News) – Not even a judge's reprimand of police spared an impoverished pastor in India from being jailed on baseless claims of fraudulent conversion, one of the latest examples of how Hindu extremists misuse "anti-conversion" laws.
Pastor Bajarang Rawat, a 47-year-old convert from Hinduism in Mohanlalganj, Lucknow District in Uttar Pradesh state, faces charges of converting people by "allurement" even though police could find no witnesses against him, and the only evidence they presented was his Bible, the pastor said.
"Reprimanding the policemen, the magistrate told them that it was not a crime to possess a Bible, and that he himself has a Bible at home," Pastor Rawat told Morning Star News. "The policemen stood silent, but even after this conversation, I was sent to jail."
Released on bail on Aug. 7, Pastor Rawat was arrested on July 16 and charged at the Loni Katra police station under the Uttar Pradesh Prohibition of Unlawful Conversion of Religion Act, 2021 for "attempt to convert...by use of misrepresentation, force, undue influence, coercion, allurement or by fraudulent means."
The next day police drove him to the District and Sessions Court, Barabanki, where the judge asked the reason for his arrest and was told they had confiscated a Bible from him.
The following weeks left his wife and two daughters, ages 3 and 10, near starvation, but police had received intense pressure from Hindu nationalist, government authorities to prosecute him, he said. Pastor Rawat has yet to find a source of income after Hindu nationalists ruined his sales stall and he was forced to leave the area.
Police and the news media and Hindu nationalists who accompanied officers could not find a single witness testifying of any kind of allurement. But the extremists blamed Pastor Rawat for brainwashing people, "so much so that they stop worshipping idols," they said. One Hindu nationalist told officers, "He has been preaching about a foreign God and spreading a foreign religion," the pastor said.
Police confiscated all his songbooks and his Bible and took him to the Haidergarh police station. After questioning him and holding him for few hours, officers let him go. That evening, however, police reached Rawat's make-shift house – a shed covered with plastic sheeting – and again told him to accompany them to the police station, ostensibly to collect the confiscated songbooks and Bible.
"I insisted to follow them on my bicycle, because I would face a transportation problem while returning, to which they said they would drop me back as well," Pastor Rawat said.
He was arrested and detained at the Loni Katra police station. An officer showed him videos that the police had recorded of the people who attended his church and praised him for doing a noble job, the pastor said.
According to Pastor Rawat, the officer told him, "You are doing a noble work by working for the community. I can see that people themselves are giving witness to the healings they have received, but there is a lot of opposition and pressure that is coming from the authorities."
Pastor Rawat said officers told him that he need not worry, that he would be released in three days, and that those who had harassed him for no reason would be prosecuted.
"But nothing of that sort happened," he told Morning Star News in a low tone. "I was sent to jail and was kept inside for 23 days before I was released on bail."
In the prior four years, police had regularly monitored Pastor Rawat's activities but always responded positively to the people who gathered for worship at his place.
But Loni Katra police arrested Pastor Rawat, who ran a stall beside his shed where he sold petty items at a railway crossing, on the complaint of Vijay Hindustani. Hindustani alleged that Pastor Rawat was involved in alluring people to convert to Christianity with the help of a dozen unidentified people.
The day of his arrest, six or seven officers accompanied by about 12 Hindu nationalists and a few news reporters with cameras and microphones arrived at his place at 11:30 a.m. while he was leading Sunday worship, Pastor Rawat said.
The news reporters asked congregation members questions about their faith, reasons for their gathering and whether they were offered any allurement, he said.
"The people boldly stepped forward to give amazing testimonies of healing that they and their families have encountered, and they refused to deny their faith," he said, noting that as a poor man without a proper home and job, he had nothing to offer people besides his prayers.
Spontaneous Church Plant
About 50 to 60 congregation members gathered in the open beside his makeshift stall every Sunday for prayer to hear the Word of God, but the church began without him intending to start it, he said.
"One day someone visited me on a Sunday and found my family in devotional prayer," he told Morning Star News. "They joined us, and in this way, people began to flock every Sunday knowing that they would find us praying and they would get prayed upon."
Area Christian Anand Masih said Rawat never went to school and could barely read, "but God's anointing was so much on him that he began to read the Bible and preach a strong and powerful message."
As people began to come and receive healing prayer, the church grew, Pastor Rawat said. In addition, he would offer to pray for people who stopped by his sales stall and share about their problems and illnesses, he said.
"More than 300 people have come to me for prayers, and God has been so kind that all have received healing without any exception," he said.
Different police patrols questioned Pastor Rawat at various times about the gatherings, to which he would reply, "We gather to pray to Jesus," and they would say that was fine, he said.
Family Devastated
Christian leaders heard about Rawat's unique ministry and his arrest and sought his release on bail.
Munish Chandra, the pastor's attorney, said he was not aware when the pastor was arrested.
"With much difficulty we traced his wife and daughters, who were living in a dilapidated shed," Chandra told Morning Star News. "They had no food to eat. Their condition was beyond what I can describe."
Pastor Rawat's wife, Shashi, said she was left homeless after he was taken to the police station.
"Those who opposed us forced me to leave my house along with my children – they even broke our stall," Shashi told Morning Star News.
She found a room where she and her daughters could stay as they struggled to survive. Pastor Rawat said she gave what little savings they had to an attorney for his bail, "so she did not have anything to survive on" before Christian leaders found her.
The team of Christian leaders helped Pastor Rawat's family and also procured his release on bail on Aug. 7. He and his family moved to an undisclosed location with rented living quarters.
His congregation members found out where he was and continue to visit him.
"Families are still coming for fellowship, prayer and to hear God's Word, but they all come individually and not in a group," he said.
Police have not returned his Bible and songbooks. One of his church members asked how he would teach, and how they would sing praises, he said.
"God's Word fills my heart, and His songs are on my lips – even if they have taken away my Bible, I can still preach," Pastor Rawat responded.
The hostile tone of the National Democratic Alliance government, led by the Hindu nationalist Bharatiya Janata Party, against non-Hindus, has emboldened Hindu extremists in several parts of the country to attack Christians since Prime Minister Narendra Modi took power in May 2014, religious rights advocates say.
India ranked 11th on Christian support organization Open Doors' 2023 World Watch List of the countries where it is most difficult to be a Christian. The country was 31st in 2013, but its position worsened after Modi came to power.
If you would like to help persecuted Christians, visit https://morningstarnews.org/resources/aid-agencies/ for a list of organizations that can orient you on how to get involved.
If you or your organization would like to help enable Morning Star News to continue raising awareness of persecuted Christians worldwide with original-content reporting, please consider collaborating at https://morningstarnews.org/donate/?
Article originally published by Morning Star News. Used with permission.
Photo courtesy: ©Getty Images/Kathy Kafka
Related podcast:
The views and opinions expressed in this podcast are those of the speakers and do not necessarily reflect the views or positions of Salem Web Network and Salem Media Group.
Related video:
You can read Rhonda's full article here.
Related article:
10 Ways to Show Your Pastor They Are Loved
---
---