Kayla Koslosky
| ChristianHeadlines.com Editor
| Friday, February 8, 2019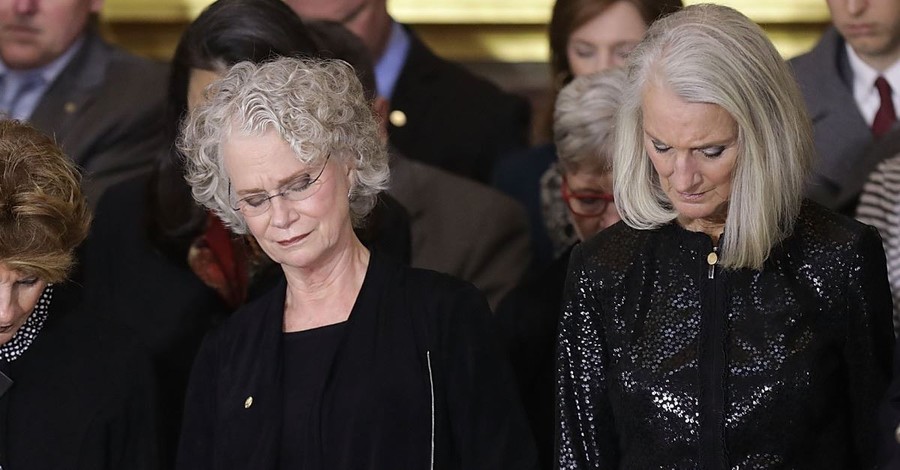 Anne Graham Lotz shared this week that she will be having her last cancer treatment next week.
According to the Christian Post, the evangelical shared on her blog that she believes that God has healed her from her cancer and after completing her seventh round of chemotherapy, she will be ending her treatment.
Lotz wrote, "While praying with my two daughters following my fifth chemo treatment, God seemed to indicate He had healed me. Cleansed me. Removed cancer from me."
She continued, "I pondered in my heart what I believe He had said. The numbers from my blood draw before the sixth treatment were all remarkably good. So after my sixth treatment, I began questioning whether or not I should continue chemo if, in fact, I was already healed."
Lotz noted the difficult side effects of the cancer treatment, sharing that it made her feel debilitating weakness. Seeking clarity on what she believed God had said to her, Lotz bowed her head in prayer for hours. The daughter of the late Billy Graham said she was waiting for God to confirm to her that she no longer needed treatment.
Two hours into her quiet time with God, Lotz noted that her daughter Rachel-Ruth came over to share a bit of scripture she felt God had laid on her heart. 
Lotz wrote, "She shared some of her insights from 2 Kings 5 that she was to teach her Bible class that week. She related the story of the Syrian general, Naaman, who had leprosy."
In the story of Naaman, an Israelite slave girl told Naaman about a man who could heal him. Naaman was brought to a Godly man named Elisha who told Naaman to wash himself seven times in the River Jordan and he would be held. At first, Naaman resists, wanting to avoid the mud and muck in the river, but after the young Israelite girl convinced him, he decided to wash himself in the river, and by the grace of God, he was healed.  
Lotz said this story now illustrated her own life. She wrote, Naaman "did not want to submit himself to the "side effects" of muck and mud. But at his servant's urging, Naaman did dip in the Jordan.  When he came up the seventh time, he was healed! The seventh time! And I could hear the clear whisper of the Spirit, answering my prayer, confirming that I was to continue chemo…my next and last full treatment would be my seventh time!"
Lotz announced her breast cancer diagnoses in September and after nearly five months of chemotherapy and one surgery, the evangelist is set to complete her seventh chemotherapy treatment on February 14.
Photo courtesy: Getty Images/Chip Somodevilla/Staff
---
---