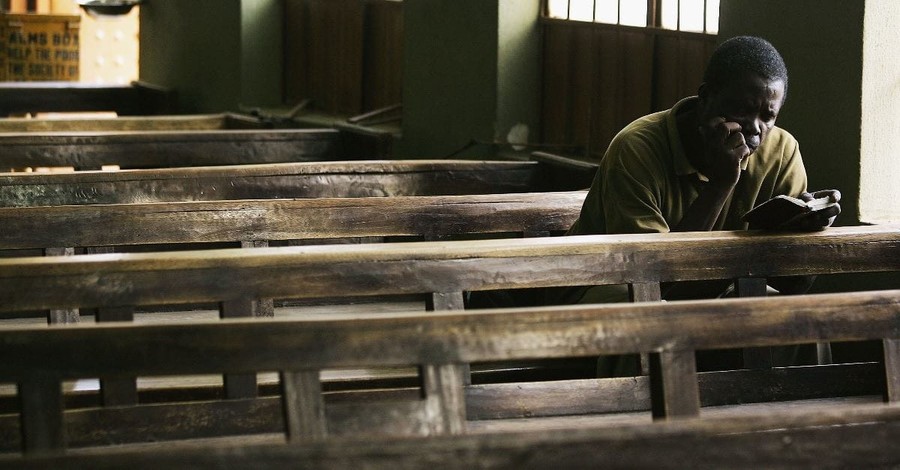 JOS, Nigeria, October 1, 2018 (Morning Star News) – Armed Fulani herdsmen accompanied by militants in Nigerian army uniforms killed 17 Christians in their homes in the heart of Jos, north-central Nigeria, on Thursday (Sept. 27), including four children, area sources said.
 
At about 7:30 p.m. in an area known as Rukuba Road, the assailants broke into one home shooting randomly and killed 14 members of one family, including 15-year-old Ishaya Kogi, 17-year-old Jonathan Kogi, Cynthia Kogi, 22, and Lucky Kogi, 25, their uncle told Morning Star News.
 
Two of Lucky Kogi's children, 3-year-old Majesty Lucky and Blessing Lucky, 14, were also killed in the assault, he said.

"When the Fulani herdsmen came, they shot into the house randomly, breaking and forcing their way into rooms shooting defenseless women and children and anyone in sight," the mournful Rogu Audu, who lost his mother and two of his own children in the attack, told Morning Star News.
 
The 50-year-old member of ECWA church, Blue Zinc, Rukuba Road, Jos, said his mother, Kande Audu, 75, was killed in the assault, along with two of his children – Ruth Rogu, 18, and Dorcas Rugu, 20. The two had gone to their grandparents' house to take them dinner, he said.
 
The attack took place close to the Nigerian army military cantonment, Rukuba Barracks, in Jos. Surviving family members told Morning Star News that the Fulani herdsmen, some armed with firearms and some with machetes, were accompanied by Nigerian army soldiers.
"The Fulani herdsmen came from the Wild Life Park, which shares a border with our community," Audu said. "The park is located in the southern flank of Rukuba Road and has rocky hills, which provided the attackers with cover to enable them to invade our community."

The four children of one family slain were those of Kogi Audu, 47, also killed. She was the wife of Rogu Audu's brother. Her fifth child, Blessing Kogi, 22, was injured in the slaughter and was receiving treatment in the Intensive Care Unit (ICU) of Bingham University Teaching Hospital, Jos, he said.
 
Two other female relatives, Azumi Gado, 20, and Ladi Rigi, 22, were on a visit to the house at the time of the attack and killed, Audu said.
 
Rogu Audu also told Morning Star News that armed Fulani herdsmen attacked the home of his uncle, 65-year-old Sunday Moru, killing Moru's granddaughter, Blessing Sunday, 18, and her fiancé, 23-year-old Monday. The couple was visiting him.
 
All those killed were members of the local Evangelical Church Winning All (ECWA) congregation, he said.
 
Area resident Daniel Kadiya, 60, told Morning Star News that the herdsmen also attacked his son's house, where three of his grandchildren were struck with machetes. Wounded were Redzie Yakubu, 14, Patience Yakubu, 8, and Philip Yakubu, 5, he said.
 
"They had machete cuts and are currently receiving treatment at the Bingham University Teaching Hospital, Jos," Kadiya told Morning Star News. "Redzie was cut on her head, Patience was cut on her right hand, while Philip was cut on the face and hands."
 
His son and daughter-in-law were not at home at the time of the attack.

Rogu Audu said that the armed Fulani herdsmen on the same day killed three other ECWA members in the area, members of the Yoruba ethnic group, but their names were not readily available as residents said relatives had moved their property out of their house the following afternoon.
 
Attacks by Fulani militant herdsmen have increased in the past three years, according to Jubilee Campaign.
 
"Since the beginning of 2018, the violence is again spiking with reported deaths attributed to Fulani militant herdsmen climbing to at least 1,860 people, with an additional 300 plus victims claimed by Boko Haram," Jubilee reported earlier this year. "Again, most of these victims are Christians from small ethnic minority communities in the northeastern states."
 
Christians make up 51.3 percent of Nigeria's population, while Muslims living primarily in the north and middle belt account for 45 percent.
 
Nigeria ranked 14th on Open Doors' 2018 World Watch List of countries where Christians suffer the most persecution.
---
If you would like to help persecuted Christians, visit http://morningstarnews.org/resources/aid-agencies/ for a list of organizations that can orient you on how to get involved.  
 
If you or your organization would like to help enable Morning Star News to continue raising awareness of persecuted Christians worldwide with original-content reporting, please consider collaborating at https://morningstarnews.org/donate/?