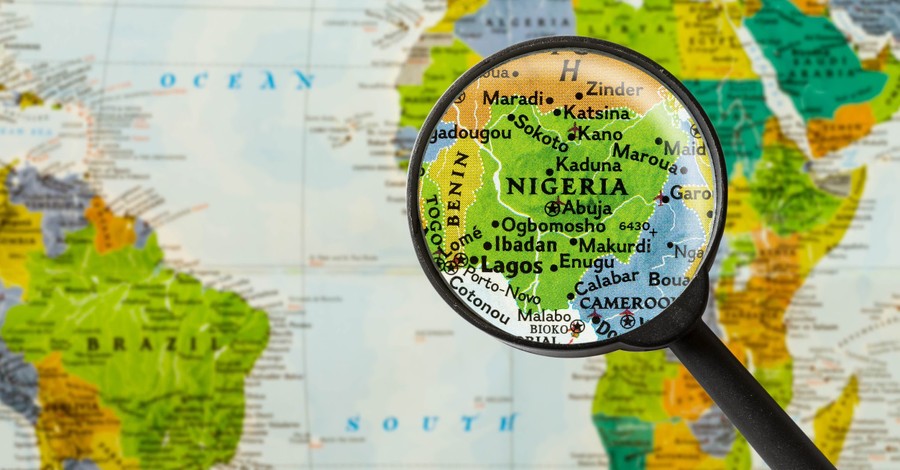 ABUJA, Nigeria, July 3, 2023 (Morning Star News) – Fulani herdsmen and other terrorists killed 11 Christians in Plateau state, Nigeria last week, while 20 others were slain in neighboring Taraba state, sources said.
Continuing a recent spate of attacks on predominantly Christian villages in Plateau state, "Muslim terrorists and herdsmen" on Tuesday (June 27) shot and killed a Christian farmer and community leader in Mazat village, Barkin Ladi County, said Dalyop Solomon Mwantiri, coordinator of the Emancipation Centre for Crisis Victims in Nigeria (ECCV).
"He was killed at about 8:35 a.m. while he worked on his farm," Mwantiri said in a statement to Morning Star News.
The same day, terrorists invaded Wereng-Camp villages in Riyom County and killed two Christians, he said. They also attacked other nearby villages, he said.
"They attacked the Wereng community at about 7 p.m., where they killed two Christians, Chuwang Boyi and Amos Dung," Mwantiri said. "Two other Christians, Yohanna Pam and one other, were injured during the attacks. Also, another Christian, Bulus Bakwet, a resident of Tahoss village, was ambushed and cut with machetes."
Bakwet received treatment at Vom Christian Hospital near Jos, he said.
"These attacks have become daily occurrences as the affected Christian communities have become targets for annihilation by the terrorists and Fulani bandits," Mwantiri said. "Aside from these killings, crops on farms belonging to Christians are being destroyed, with the sole purpose of inflicting hardships and hunger on Christians."
In Mangu County, herdsmen and other terrorists on June 26 attacked predominantly Christian Kerang village and killed five Christians, an area pastor said.
"The victims are members of the Church of Christ in Nations [COCIN], and among the victims is a couple," said the Rev. Timothy Daluk, chairman of the Mangu Local Government Area Chapter of the Christian Association of Nigeria (CAN), in a message to Morning Star News. "The community was attacked by the terrorists between the hours of 5 and 8 p.m."
In Tanjol village, Riyom County, "Fulani terrorists and bandits" on June 23 killed three Christians, said area resident Rwang Tengwong in a message to Morning Star News.
"Two other Christians were injured during the invasion of the community," Tengwong said.
Slaughter in Taraba State
In neighboring Taraba state, Fulani herdsmen and other terrorists on June 25 killed 20 Christians in the town of Takum, the latest slaughters there and in nearby areas that have taken the lives of 200 Christians and destroyed 5,000 homes in the past two years, sources said.
"It is no longer news that our communities are now under the firm occupation of terrorists and herdsmen," the Rev. Isaiah Magaji Jirapye, CAN chairman of the Taraba State Chapter, said in a press statement. "Places like Takum Local Government Area have constantly been under attack, which has led to the destruction of lives and properties."
The CAN Taraba chapter called on the government to adopt immediate measures to prevent further attacks.
"We urge the government to deploy more security personnel to all nooks and crannies of the affected areas so as to restore normalcy," Pastor Jirapye said. "This is a time that farmers are supposed to be up and working on their farms and not running helter-skelter for their dear lives.
"We enjoin all Christians to go on their knees and cry for God's mercy upon the land."
Boyi Manja, chairman of the Takum Local Government Council, told Morning Star News that area communities have been under siege from herdsmen and other armed terrorists for two years.
"Within a very short time, we have lost over 200 members of our communities to these terrorists attacks," Manja said. "More than 5,000 houses belonging to our communities were destroyed by these terrorists."
Six Christian legislators representing communities in the Taraba State House of Assembly issued a statement confirming the attacks and calling for the immediate deployment of military and police personnel.
"Bandits and terrorists have taken over control of some villages and communities," the legislators said, citing the predominantly Christian villages of Tati, Muje, Kpashi, Basang, Shenta, Kpashembe, Rikwen, Tumbu Kwaribe and Yadi, among others. "These villages have been overrun by bandits and terrorists who have forcefully ejected the Christian inhabitants and turned their farmlands into grazing fields, banditry camps and safe havens for other criminal activities such as kidnapping."
The Christians affected by the crisis have been rendered homeless, without food and access to health care and education, thus exposing them to famine, epidemics and other hardships of displacement, they said.
"If banditry activities and terrorist attacks are not brought under control, it will lead to a humanitarian crisis with all the attendant consequences," they said.
The Taraba State Police Command confirmed the attacks and said officers and military personnel have been deployed to the areas.
Nigeria led the world in Christians killed for their faith in 2022, with 5,014, according to Open Doors' 2023 World Watch List (WWL) report. It also led the world in Christians abducted (4,726), sexually assaulted or harassed, forcibly married or physically or mentally abused, and it had the most homes and businesses attacked for faith-based reasons. As in the previous year, Nigeria had the second most church attacks and internally displaced people.
In the 2023 World Watch List of the countries where it is most difficult to be a Christian, Nigeria jumped to sixth place, its highest ranking ever, from No. 7 the previous year.
"Militants from the Fulani, Boko Haram, Islamic State West Africa Province (ISWAP) and others conduct raids on Christian communities, killing, maiming, raping and kidnapping for ransom or sexual slavery," the WWL report noted. "This year has also seen this violence spill over into the Christian-majority south of the nation… Nigeria's government continues to deny this is religious persecution, so violations of Christians' rights are carried out with impunity."
Numbering in the millions across Nigeria and the Sahel, predominantly Muslim Fulani comprise hundreds of clans of many different lineages who do not hold extremist views, but some Fulani do adhere to radical Islamist ideology, the United Kingdom's All-Party Parliamentary Group for International Freedom or Belief (APPG) noted in a 2020 report.
"They adopt a comparable strategy to Boko Haram and ISWAP and demonstrate a clear intent to target Christians and potent symbols of Christian identity," the APPG report states.
Christian leaders in Nigeria have said they believe herdsmen attacks on Christian communities in Nigeria's Middle Belt are inspired by their desire to forcefully take over Christians' lands and impose Islam as desertification has made it difficult for them to sustain their herds.
If you would like to help persecuted Christians, visit https://morningstarnews.org/resources/aid-agencies/ for a list of organizations that can orient you on how to get involved.
If you or your organization would like to help enable Morning Star News to continue raising awareness of persecuted Christians worldwide with original-content reporting, please consider collaborating at https://morningstarnews.org/donate/?
Article originally published by Morning Star News. Used with permission.
Photo courtesy: ©Getty Images/Naruedom
---
---