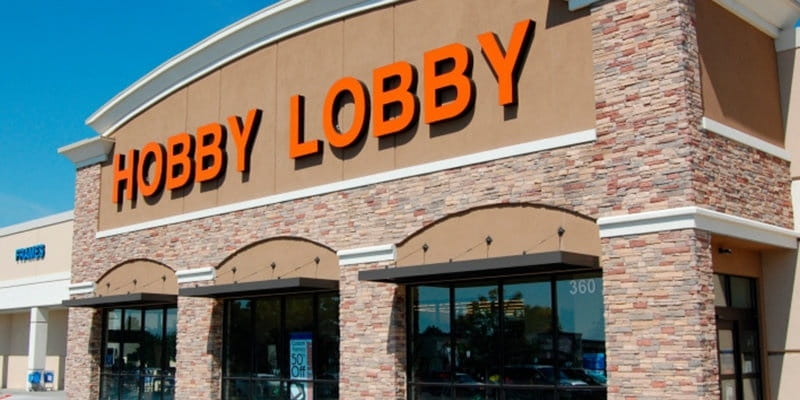 ---
A bipartisan attempt to overturn the Supreme Court's Hobby Lobby decision has failed—for now.
The Senate on Wednesday afternoon fell short of the 60 votes needed to move forward with the Protect Women's Health From Corporate Interference Act, in a 56-43 vote on bringing the measure to the floor. The bill would have overruled the Religious Freedom Restoration Act (RFRA)—the law the Supreme Court cited when it ruled the federal government cannot force a family-owned business to provide contraceptive coverage that goes against its religious beliefs.
The bill also would have required employers to cover all forms of contraception and other healthcare mandated in the Affordable Care Act, regardless of conscience objections.
"The federal government doesn't have the right to force Americans to violate their faith," said Sen. Roger Wicker, R-Miss., who voted against bringing the measure to the floor for consideration. "The bill put forward by Senate Democrats is nothing more than a political charade, designed to falsely suggest to the American people that employers can deny their employees access to birth control."
It wasn't only Democrats who supported a floor vote for the bill: Sens. Susan Collins, R-Maine, Mark Kirk, R-Ill., and Lisa Murkowski, R-Alaska., joined 51 Democrats and two independents to try to move the legislation forward. For procedural reasons, just before the vote closed, Majority Leader Harry Reid, D-Nev., changed his vote, which leaves the door open for reconsidering the bill at a later date.
Supporters cast the legislation as a "fix" for the ruling they said ran counter to the original intent of RFRA, which received overwhelming bipartisan support and was signed into law by President Bill Clinton in 1993.
"The court's decision in Hobby Lobby was an unprecedented move allowing employers to use their religious beliefs to deny their employees a benefit that they are guaranteed by federal law to receive," said Laura W. Murphy, director of the American Civil Liberty Union's Washington legislative office. "A small number of senators chose politics over women's health today."
Republicans have introduced legislation that would "clarify" the high court's decision, noting it didn't prevent anyone from accessing any kind of birth control, including abortifacient drugs—despite Democratic claims.
Reps. Diana DeGette, D-Colo., Jerrold Nadler, D-N.Y., and Louise Slaughter, D-N.Y., have introduced companion legislation in the House, but it is expected to go nowhere in the Republican-controlled chamber.
House Republicans have excoriated Senate Democrats for not moving faster to take up legislation, but in this case, the Senate showed it is capable of moving at remarkable speed. After the Supreme Court ruled in favor of Hobby Lobby and Conestoga Wood Specialties on June 30, Sens. Patty Murray, D-Wash., and Mark Udall, D-Colo., unveiled their legislative response on July 9. Only one week, later the Senate voted on cloture (a procedural move to end debate).
"Senate Democrats and a few wayward Republicans just voted against religious freedom for their constituents and all Americans," said Marjorie Dannenfelser, president of Women Speak Out PAC, a partner of the Susan B. Anthony List. "This bill would pave the way for taxpayer funding of almost all abortions as 'preventive services.'"
Democrats, who also call the bill the "Not My Boss' Business Act," hope to turn the Hobby Lobby decision into a campaign issue in the midterm elections, furthering their "war on women" narrative against Republicans.
Dannenfelser said her organization will use Wednesday's vote to expose the "extreme abortion position" of several Democrats up for reelection this fall in conservative states: Sens. Kay Hagan of North Carolina, Mary Landrieu of Louisiana, and Mark Pryor of Arkansas. The Washington Post's current predictions suggest Landrieu and Pryor will lose.
Tony Perkins, president of the Family Research Council, said lawmakers have much more pressing issues they should be focused on: "The world is falling apart, along with the U.S. economy, and yet Senate Democratic leaders think the future of the free world hinges on employers being forced—under the threat of crippling fines—to provide drugs that have the potential to kill an unborn child."
President Barack Obama gave his strong support to the bill before the vote.
Courtesy: WORLD News Service
Publication date: July 21, 2014