Kaitlyn Speer
| World News Service
| Thursday, April 3, 2014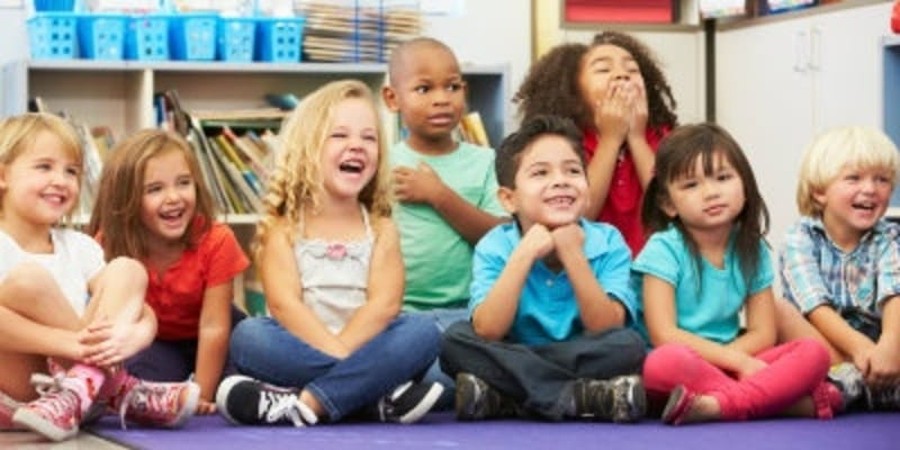 ---
Murree Christian School sits at over 7,000 feet in elevation in the foothills of the Himalayan Mountains. A former hill station run by Anglicans in Pakistan, just above Islamabad, the boarding school for students in grades 4 to 12 was founded in 1956. Today no one would guess that the school suffered a terrorist attack 12 years ago.
On Aug. 6, 2002, four men shot their way into the school and killed six Pakistanis. But thanks to two quick-thinking administrators, the gunmen were unable to break down the doors and get to the children hidden inside. All of the students and 35 staff members escaped unharmed.
Today the Murree School doesn't look very different. Guards stand at attention at a guard stand protecting the complex, and students live in dormitories—a lot of them the children of missionaries. The school did shut down for a short time following the attack, but now students and teachers go about their normal business on a daily basis.
A turbulent nation waits outside the school's doors, but Murree Christian School and others similar to it are continuing to operate and to train young Pakistanis and others.
Akbar Ahmed, a leading authority on Islam who teaches at American University and a former Pakistan ambassador to the U.K., fondly remembers his education and time spent at Burn Hall, a school run by Roman Catholic priests in Pakistan. Ahmed went to Christian institutions for most of his education—first Burn Hall, a boarding school near Abbottabad, and then at Forman Christian College in Lahore.
Ahmed said, "We loved and respected our Christian teachers … and they us. We never doubted that harmony and cooperation between faith groups were not only possible, but also completely normal. It was the reality of our lives."
RESILIENT: Pakistani soldiers stand at high alert outside the Murree Christian School on Aug. 6, 2002, after the terrorist attack.Ahmed said that while he was at Burn Hall, it was a very popular boarding school, and many well-off Pakistani families sent their children there. "One of my class fellows became president of the country," he said. Some of his other classmates went on to become well-known generals, and others went on to become influential leaders.
"It was always a paradox," he said. "Pakistan is primarily a Muslim country. Ninety-eight percent of the country is Muslim, and yet, in my time, the most populous schools [were] Christian schools."
Although the Christian population is barely 3 million, or less than 2 percent of Pakistan's population, Christians have had a large impact on the country's education. Many of Pakistan's most prominent leaders—including the current prime minister, Nawaz Sharif, the assassinated prime minister, Benazir Bhutto, and former President Pervez Musharraf—attended Christian schools.
Christian schools directly influenced the children in Pakistan for a long time—and despite the recent increase in violence, they have managed to both survive and thrive.
Forman Christian College celebrated its 150th anniversary last year, and when Ahmed visited the school in November, he saw the resiliency of the Christian schools in action: "Besides the 750 graduating students and more than 2,000 guests gathered on the campus of Forman … were the university's American rector and two of Pakistan's five provincial governors."
Many thought the climate for the schools could change after Osama bin Laden was killed in a CIA-led raid in 2011. Senior Pakistani officials warned the public to be vigilant for reprisal attacks. Ahmed said police had information that the Taliban had dispatched suicide bombers "to take revenge for the recent killing of their leader," and the schools could have become targets. But they did not face attacks.
Emmanuel Alam, a Pakistani Christian, says today the schools begun by missionaries do face a variety of challenges: "Most of the students studying in these schools are from the majority, so with the society being more extremist, it is hard for schools to strike a balance. … [They] have to be very politically and religiously correct."
Alam, who leads a prayer network in Pakistan and attended a Christian school there, said many of the Christian schools need resources and the teacher turnover rate can be very high. Some schools also lack basic facilities like clean toilets, fans, or even indoor heating during the winter. "Local administrators are not as effective and dedicated as the missionary fathers and nuns were," he added.
According to Ahmed, Burn Hall closed after Catholic priests stopped coming to run the school. "Catholics are no longer able to send out priests," he said. "My sisters went to the Jesus and Mary Convent in Murree. You can't get nuns there … it doesn't help if you have these Taliban constantly saying we don't want Christian schools."
Despite the threats from the Taliban and other extremists, a recently publicized study by Robert Woodberry, a sociologist and professor at the National University of Singapore, showed the presence of "conversionary Protestant" missionaries helps to explain why some nations develop stable democracies.
After 10 years of postgraduate study, Woodberry concluded in a study published by the American Political Science Review in 2012:
"Areas where Protestant missionaries had a significant presence in the past are on average more economically developed today, with comparatively better health, lower infant mortality, lower corruption, greater literacy, higher educational attainment (especially for women), and more robust membership in nongovernmental associations."
Woodberry told Christianity Today, "Even in places where few people converted, [missionaries] had a profound economic and political impact."
Pakistanis, including Muslims like Ambassador Ahmed, appreciate their presence: "You must pay [those teachers] a compliment, and I'm a Muslim. They taught me and allowed me through this education to contribute to [my] knowledge, understanding, and play a role in bridge building [between Christians and Muslims]. If I hadn't been, I couldn't play that role."
Courtesy: WORLD News Service
Publication date: March 21, 2014