Ginny McCabe
| Crosswalk.com Contributing Writer
| Wednesday, January 8, 2014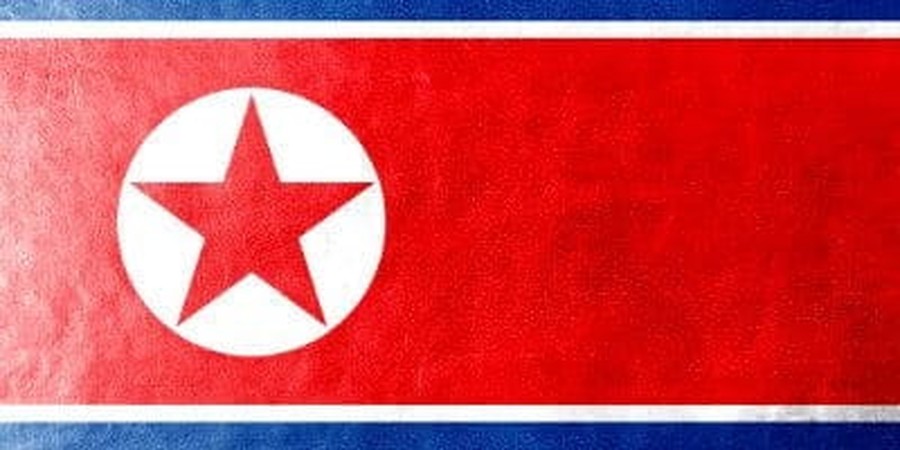 ---
North Korea holds the number one spot again this year on Open Doors 2014 World Watch List (WWL). For the 12th straight year, communist-ruled North Korea, it is still the worst place on earth to be a Christian.
"The 2014 WWL is the most comprehensive study of the systematic persecution of Christians ever done. This methodology and study has proven to be very reliable. Often completely unaddressed in the West is the fact that Christians are the largest persecuted minority in the world," said Open Doors USA President/CEO Dr. David Curry.
"We want to draw attention to some of the regimes around the world and some of the circumstances and environments around the world, which are bringing increased persecution to Christians," he continued.
In North Korea, under the leadership of Kim Jong-Un, with communist oppression as the primary source, conditions remain dangerous and there is no religious freedom to worship God. Just for possessing a Bible, or for spending time in prayer, a Christian can be executed, or forced into a lifelong labor camp, along with several generations of his or her family. Reports indicate that as conditions worsen, one labor camp alone could hold up to 6,000 Christians. Under the current, oppressive regime, officials said between 50,000 to 70,000 Christians are suffering in horrific concentration, or prison camps, because of their Christianity.
Following North Korea in the Top 10 are Somalia, Syria, Iraq, Afghanistan, Saudi Arabia, Maldives, Pakistan, Iran and Yemen. These are countries where Christians faced the most pressure and violence in the 2013. For the complete list, go to www.worldwatchlist.us.
"Countries on the WWL, such as North Korea, Saudi Arabia and throughout the Middle East and North Africa are targeting Christians; imprisoning, punishing, and even in some cases murdering people who choose to express privately or publicly their Christian faith. The 2014 WWL is a wake-up call to Americans to become more aware of these atrocities and restrictions on religious freedom," Curry said.
Other violent acts against Christians can include rapes, kidnappings and church burnings.
Curry said the WWL also tracked a major trend in 2013, which was a marked increase in persecution for Christian communities in states that are commonly regarded as "failed." A failed country is defined "as a weak state where social and political structures have collapsed to the point where government has little or no control."
The World Watch List Top 10 contains six failed states: Somalia (#2), Syria (#3), Iraq (#4), Afghanistan (#5), Pakistan (#8) and Yemen (#10). Another newly failed, war-torn state – the Central African Republic (CAR) – made the list for the first time at #16. Libya (#13) and Nigeria (#14) remain very high.
Overwhelmingly, the main force driving the persecution of Christians in 36 of the top 50 countries is Islamic extremism, with the most violent region being the states of the African Sahel belt (a semi-arid zone extending from Senegal on the Atlantic Ocean eastward to Sudan and the Red Sea) where a fifth of the world's Christians meet one seventh of the world's Muslims in perilous proximity. This reflects an intensification of the trend for the past 15 years that Islamic extremism is the worst persecutor of the worldwide Christian church.
In regard to significant moves on the 2014 WWL, for the first time ever, a sub-Saharan African country – Somalia – is #2 on the list. Sudan, also in Africa, is #11. Findings reveal that African countries are assuming a greater profile on the WWL. Central African Republic (CAR) is the top newcomer to the list at #16. Horrific violence has been directed at Christians by the hands of the Seleka rebel alliance.
For the first time, Syria (now #3 from #11) and Pakistan (#8 from #14) leaped into the Top 10. Syria's deteriorating situation with the almost three-year-old civil war is an obvious factor in its rise on the list. Pakistan continues to become a harder place to live. Radical Muslims have room to commit violent acts against Christians and the government is not able to exert control over them.
In other major moves, countries dropping out of the WWL Top 50 are Azerbaijan (#38 last year), Kyrgyzstan (#49 last year) and Uganda (#47 last year). Mali made the most improvement, dropping to #33 from #7 last year. Also, Tanzania dropped to #49 from #24 in 2013. In addition to CAR making the list for the first time at #16, Sri Lanka jumped onto the list at #29 and Bangladesh at #48. Also, Colombia made a huge leap, going to #25 from #46.
Each year, the WWL ranks countries by the intensity of persecution that Christians face for demonstrating their faith. It brings attention to the world's Top 50 persecutors. Research is gathered from Open Doors' persecution analysts, researchers and specialists, from its field operations and independent experts inside the countries. Open Doors, an international ministry, has been devoted to supporting persecuted Christians across the globe for nearly 60 years.
"We use the data to determine where Christians need help, where we can be supportive to people of faith, and help to bring freedom to those folks," Curry said.
The WWL rankings measure the level of persecution of Christians in all spheres of life – private, family, community, national and church. The freedom to come together and the degree in which Christians are exposed to acts of violence are also included in the monitoring. This results in a balanced scoring, which takes into account both the impact of violent incidents and less visible, structural developments threatening the position of Christians.
Open Doors reported that this year the methodology of the WWL has been published for the first time, and was independently audited by the International Institute for Religious Freedom to help make the information gathering and calculation process more transparent.
Officials said a total of 2,123 Christians were martyred in 2013 compared to 1,201 the previous year. Syria had the most martyrs with 1,213 followed by Nigeria 612, Pakistan 88, Egypt 83, Kenya 20, Angola 16, Niger 15, Iraq 11, CAR 9 and Colombia 8. The death total in North Korea is not available due to the extreme difficulty to obtain public information from the secluded country.
Overall, persecution of Christians worldwide continues to increase. It is estimated that 100 million Christians are actively being persecuted. The level of persecution may vary from one country to another, but those persecuted suffer from interrogation, arrest and even death for their faith in Christ. Millions more face discrimination and alienation. Persecution can be fueled by a number of different factors, ranging from political, social and religious belief or freedom, among others. Christians can make a difference by helping to raise awareness, offering prayer for those persecuted, or by contributing financially to Open Doors.
"We want people to be able to study and to worship Jesus in freedom, if they so choose, that's our goal," Curry said.
The 2014 WWL was unveiled today during a Wednesday, January 8 press conference at the National Press Club, First Amendment Lounge in Washington, D.C. (Ironically, today is also Kim Jong-Un's birthday.) For a complete World Watch List 2013, visit www.worldwatchlist.us.
Publication date: January 8, 2014