Rob Kerby
| ChristianHeadlines.com Contributor
| Thursday, May 22, 2014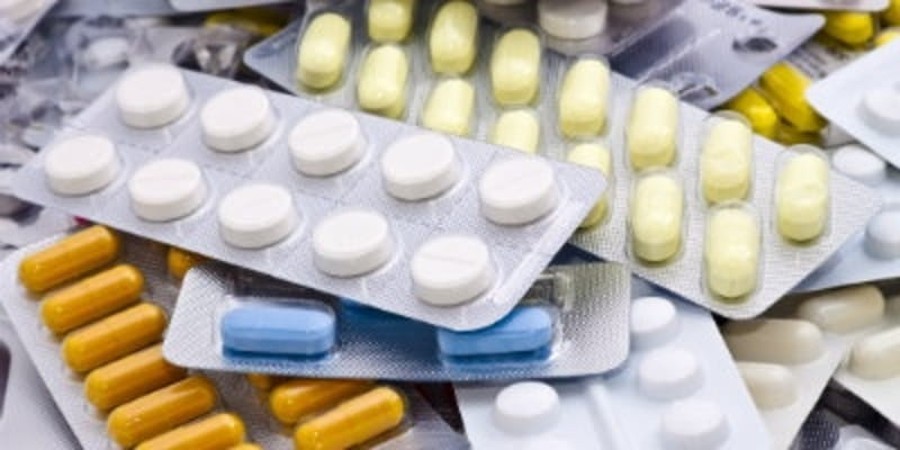 ---
Are the growing charges of Veterans Administration abuse, bureaucratic incompetence, theft, and cover-ups – not to mention a death toll of at least 40 – a preview of what awaits America when Obamacare kicks in?
Yes, says Matthew Vadum, writing for Front Page Magazine. And this is a scandal that Obama isn't going to be able to dismiss. "Like the Benghazi scandal and the IRS targeting of conservative and Tea Party nonprofits, the VA scandal has legs.
"Yet President Obama, who nowadays seems barely aware of what his administration is doing, claimed through a spokesman that he learned about this controversy that is rocking his administration from news reports."
Such denials "cannot be true," says Vadum.
"The Obama administration received clear notice more than five years ago," reports Jim McElhatton in the Washington Times, "that VA medical facilities were reporting inaccurate waiting times and experiencing scheduling failures that threatened to deny veterans timely health care — problems that have turned into a growing scandal.
"Veterans Affairs officials warned the Obama-Biden transition team in the weeks after the 2008 presidential election that the department shouldn't trust the wait times that its facilities were reporting," according to government documents the Times obtained under the Freedom of Information Act.
"This is not only a data integrity issue," reported VA officials, according to McElhatton. It reflects unreliable performance data that "affects quality of care by delaying — and potentially denying — deserving veterans timely care."
"Of course," writes Vadum, "if the Obama administration had simply failed to do anything about the problem, that would be one thing, but Obama officials doctored government records to airbrush the problem away."
Is this how Obamacare will be run?
"If our government has any obligation to fulfill its many promises on health care, it should be first and foremost to the men and women who served in our armed forces," observes John Fund for National Review. "But the scandal over hidden waiting lists at a growing number of veterans' hospitals (seven so far) — wherein dozens of veterans died while waiting months for vital treatment, and the VA covered up the lengthy wait times — should make everyone wonder whether we can place our trust in a government-managed health-care system.
"The Veterans Administration hospital scandal that has claimed the lives of at least 40 U.S. military veterans," writes Vadum, "continues to expand, adding to the image of a president who neither knows nor cares what happens to those who shed their blood on the battlefield for their fellow Americans.
"With a little under six months before the crucial mid-term elections, it is a helpful reminder to voters of the horrors that are not glitches, but essential features, of government-provided health care. The problems at the VA are omens, sneak previews of what the delivery of all health care in America will look like under Obamacare, and so it is fortuitous that the scandal should surface now. Meanwhile, Obama VA officials have been working overtime covering up the various waiting-list atrocities that have been popping up cross the country.
"A whistleblower who exposed the waiting list scandal in Fort Collins, Colorado, says she was suspended after she refused to falsify records," reports Vadum. "Lisa Lee, who was employed at that clinic, said she was placed on two weeks of unpaid leave for not following a directive that involved 'cooking the books' on scheduling medical appointments to create the false impression that appointments were made closer to the time veterans requested."
A whistleblower in Miami, says the VA hospitals are a cesspool of corruption rife with prescription drug trafficking, reports CBS News. Thomas Fiore, a criminal investigator for the VA police department in South Florida, contacted CBS, telling of a culture of cover-ups and bureaucratic neglect. Among his charges: Drug dealing on the hospital grounds is a daily occurrence.
"Anything from your standard prescription drugs like OxyContin, Vicodin, Percocet, and of course marijuana, cocaine, heroin, I've come across them all," he told CBS.
Inside the hospital, he says, he was stopped from investigating reports of missing drugs from the VA pharmacy. When the amount of a particular drug inside the pharmacy doesn't match the amount that the pharmacy is supposed to have, a report, known as a "discrepancy report" is generated. Normally it was his job to investigate the reports to determine if they were the result of harmless mistakes or criminal activity. But all that changed, he said, about two years ago.
"I was instructed that I was to stop conducting investigations pertaining to controlled substance discrepancies," by the hospital's chief of staff, he told CBS. Fiore also described rampant theft of equipment, particularly computers, and physical abuse of elderly veterans.
However, the heart of the scandal is reflected in the VA's own figures for 2012, as reported by the Washington Post: "A veteran who takes an appeal through all available administrative steps faces an average wait of 1,598 days." That's more than four years of waiting.
Will Obama be able to just dismiss this scandal? "Up to now," writes Ron Christie in the Daily Beast. "President Obama and congressional Democrats had thought 'so-called' scandals involving Benghazi, the IRS, and Operation Fast and Furious were largely behind them.
"Nothing to see, just Republican witch hunts designed to embarrass the president and perhaps land blows against Hillary Clinton.
"But recent revelations about shoddy care at Veterans Affairs facilities across the country have brought bipartisan condemnation from Capitol Hill that should worry a commander-in-chief whose reaction to the brewing tempest has been muted at best.
"What is most shocking to me about the VA tempest is that it repeats a pattern of conduct we've seen from the president and his administration.
"Obama ran for president and asked Americans to hire him for another term based on his leadership skills, temperament, and ability to produce results.
"Instead, we've seen the president and his team evade responsibility (and with a tiresome frequency) for areas in which they are directly responsible, parse words in an attempt to mislead, and otherwise duck long enough for the political storm of the moment to pass over for sunnier days ahead.
"Not this time," writes Christie. "Americans of all political persuasions stand in solidarity behind those brave men and women who don the uniform to defend us from those who seek to harm our country and our allies."
"Are there lessons in the VA scandal for the rest of us if Obamacare survives and even expands?" asks Fund. "You betcha. There's a lot to be mad about at the Department of Veterans Affairs. Michael Tanner of the Cato Institute notes that more than 344,000 claims for veterans' care are backed up and waiting to be processed. It takes an average of 160 days for a veteran to be approved for health benefits, and the VA itself estimates that is has an error rate of at least 9 percent in processing claims."
"Obamacare will dramatically expand access to the health-care system at the same time that many surveys show doctors are likely to retire or cut back their hours," notes Fund. "It is almost inevitable that we'll see more waiting-list scandals as the need to ration care grows.
"This is the record of many single-payer health-care systems, and both Obama and the Senate majority leader, Harry Reid, have said that establishing a single-payer system is their long-term goal. In 2003, Obama, then an Illinois state senator, told an AFL-CIO conference: 'I happen to be a proponent of a single-payer universal health-care program. . . . But as all of you know, we may not get there immediately.'"
Similarly, Majority Leader Reid told a PBS interview show in Nevada, in October 2013: "What we've done with Obamacare is have a step in the right direction, but we're far from having something that's going to work forever." When he was asked by a panelist whether he meant that ultimately the country would need a health-care system that abandoned insurance as the means of accessing it, Reid said: "Yes, yes. Absolutely yes."
"The veterans' hospital scandals now in the news in the United States show just how bad things can get when the pressure of patient demand and waiting lists affects bureaucratic behavior," writes Fund. "They should serve as a warning sign."
Publication date: May 22, 2014