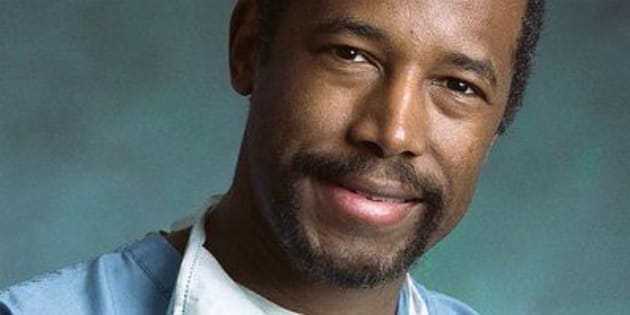 ---
Two well-known conservatives took center stage Monday at the annual National Religious Broadcasters Convention in Nashville, Tenn.
Entitled, "Life, God, and Other Small Topics," #1 New York Times Bestseller Eric Metaxas and Dr. Ben Carson, former director of pediatric neurosurgery at Johns Hopkins Hospital, discussed issues ranging from faith, family, freedom, and culture.
Set like an informal living room conversation, the duo discussed issues ranging from faith, family, freedom, and culture in front of nearly 1,000 Christian communicators from around the world.
The Detroit, Michigan native from the inner city sought to deliver a message of unity. He urged American citizens to stand on the Judeo-Christian values rooted in the nation's history.
"Those are things we don't want to get rid of for the sake of political correctness or for the sake of being like everyone else," Carson said. "We're not like everyone else. This is an exceptional nation. The world changed dramatically after the advent of the United States of America."
For more than a quarter of a century, Dr. Carson has directed pediatric neurosurgery at the Johns Hopkins Children's Center. Today, he is a highly regarded motivational speaker who has addressed various audiences - from school systems and civic groups to corporations and the President's National Prayer Breakfast. In 2001, Dr. Carson was named by CNN and TIME magazine as one of the nation's 20 foremost physicians and scientists. In June 2008, he was awarded the Presidential Medal of Freedom by the President, which is the highest civilian honor in the land.
"There is no question that conservatives need to understand the power of unity," Carson said. "Right now we have a ship that is about to sail off the Niagara Falls and everyone is going to be killed. We have people looking over the bannister saying, 'but we have a barnacle on the side.' Forget about the barnacle. Let's get the ship turned around. Then we can talk about the barnacles after that. We need to look at the big major issues and stop allowing ourselves to be divided up over the little issues, about which there will always be differences of opinion. We can never unit on all of those things, nor do we need to. I always say, if two people agree on everything, one of them isn't necessary."
Russ Jones is a 25-year award-winning journalist and correspondent. He is also President/CEO of Christian News Service. He has been a guest on such programs as the Mike Gallagher Show, the Dennis Prager Show and Sandy Rios in the Morning.
Jones holds degrees from the University of Missouri-Columbia and St. Paul School of Theology. Russ is married to Jackie and together they have four children. He may be reached at [email protected].
Publication date: February 26, 2014