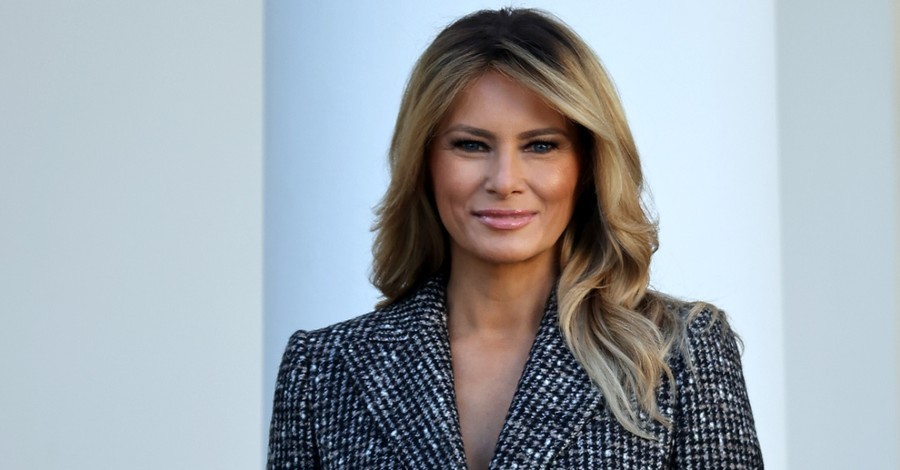 ---
First Lady Melania Trump delivered a farewell message on Monday.
Speaking from the White House, Trump reflected on her experiences in the past four years as First Lady, The Daily Wire reports.
"I have been inspired by incredible Americans across our country who lift up our communities through their kindness and courage, goodness and grace", she said.
"The past four years have been unforgettable," The First Lady continued. "As Donald and I conclude our time in the White House, I think of all the people I have taken home in my heart and their incredible stories of love, patriotism, and determination."
Trump reflected on how people from all walks of life have impacted her, including military members, law enforcement officers, children, and more.
"When I think about these meaningful experiences, I am humbled to have had the opportunity to represent a nation with such kind and generous people," Trump said.
Regarding the COVID-19 pandemic, Trump thanked those working on the front lines to save lives such as "nurses, doctors, healthcare professionals, manufacturing workers, truck drivers, and so many others."
She extended her grievances towards the families who lost a loved one because of the virus. Trump also urged all Americans to practice "caution and common sense to protect the vulnerable" as millions of vaccines are being distributed.
The First Lady continued her message as she addressed her initiative Be Best, which was geared towards children and young people.
"I launched Be Best to ensure that we as Americans are doing everything we can to take care of the next generation," explained Trump. "Be Best has concentrated on three pillars: well-being, online safety, and opioid abuse."
She also noted how Be Best has grown internationally and encouraged world leaders "to discuss issues impacting the lives of children and allows them to share solutions. It has been an honor to represent the American people abroad. I treasure each of my experiences and the inspiring people I have met along the way."
In closing, Trump thanked the American people for the opportunity to have served as their First Lady.
"No words can express the depth of my gratitude for the privilege of having served as your First Lady," she said.
"To all the people of this country: You will be in my heart forever. Thank you. God bless you, and God bless the United States of America", she concluded.
Photo courtesy: ©Getty Images/Chip Somodevilla/Staff
---
Milton Quintanilla is a freelance writer. He is also the co-hosts of the For Your Soul podcast, which seeks to equip the church with biblical truth and sound doctrine. Visit his blog Blessed Are The Forgiven.