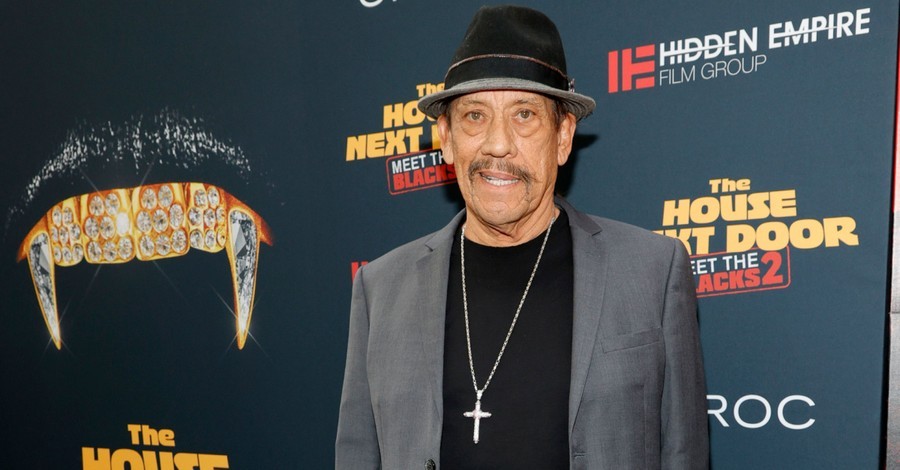 ---
In his new memoir, longtime actor Danny Trejo opened up about how God ushered him through prison and out of a life of drugs and violence.
Trejo's memoir, titled Trejo: My Life of Crime, Redemption, and Hollywood, was released earlier this month in collaboration with fellow actor Donald Logue. The book details everything in Trejo's life, from an abusive childhood to imprisonment and from facing a painful loss to ultimately finding God.
Trejo, a former convicted felon, shared with Fox News how his life changed after he made a deal with God during his imprisonment 53 years ago.
"First of all, I made a deal with God in 1968. I said, 'If you let me die with dignity, I'll say your name every day," he recalled. And I'll do whatever I can for my fellow inmate.' I never thought I was getting out of prison. And God let me out of prison. I got out on Aug. 23, 1969."
"I have to say that with God, nothing can hurt you." he asserted. "Anything is possible. Without God, you're dead. And I know I would be without the faith I have."
The 77-year-old actor also shared how he asks God each morning to let him be of help to others.
"I wake up every morning and say, 'Dear Heavenly Father, please let me help whoever I can for my fellow man. And I'll say your name every day, and I'll do whatever I can.' And it's been working," Trejo explained.
"He lived up to his deal. I'm living up to mine. I even asked God a couple of days ago, 'How am I doing?' He said, 'Trejo, you're doing great. Keep it up. You're almost out of hell'," the actor said, laughing.
Trejo, who has over 50 years of sobriety, told Fox News about his past drug problem, noting that he needed healing.
"I got clean in '68 in prison. I then got out of prison in 1969. … It seemed like I did better, but there was still something missing," he noted. "I didn't think turning me on to marijuana was abuse when I was 8. I thought it was sharing. It was a form of abuse. I didn't know. So when you finally start realizing, 'Wait a minute man, this is not right,' that's when the healing really begins."
Trejo first rose to fame in 1985 after he was cast as a Boxer in the film Runaway Train and has since become one of Hollywood's most successful stars. With more than 380 credits under his name, the veteran has starred in an array of television shows, video games, and films, including the modern classics: Heat, From Dusk till Dawn, and Machete.
In addition to his 36-year film career, Trejo also found success as a businessman. According to CBN News, Trejo owns seven food services businesses in Los Angeles and may expand his franchise across the nation.
Photo courtesy: ©Getty Images/Amy Sussman/Staff
---
Milton Quintanilla is a freelance writer and content creator. He is a contributing writer for Christian Headlines and the host of the For Your Soul Podcast, a podcast devoted to sound doctrine and biblical truth. He holds a Masters of Divinity from Alliance Theological Seminary.