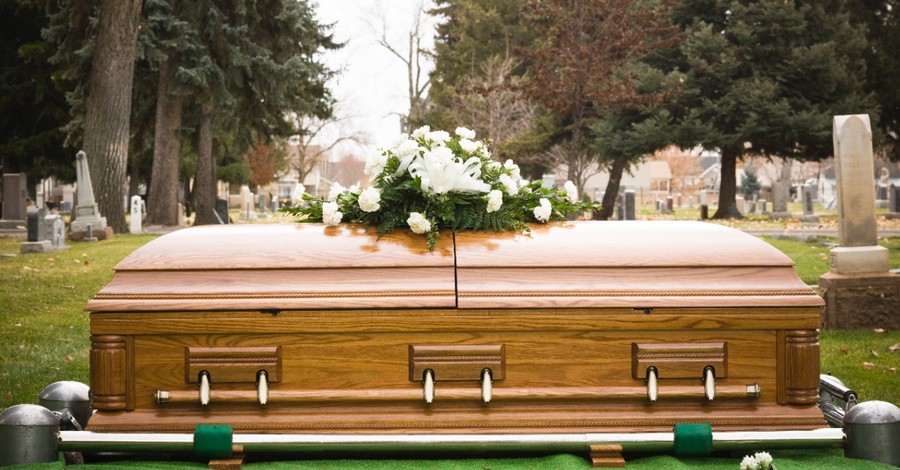 Last weekend, the wife of a California megachurch teaching pastor reportedly committed suicide after a battle with mental health issues, including post-traumatic stress disorder.
In a special message preached Sunday, August 1, North Coast Church Pastor Larry Osborne told the congregation that Paige Hilken, the wife of one of North Coast's teaching pastors, Christopher Hilken, had taken her own life. She was 28.
A North Coast Church staff member, who chose to remain anonymous, told The Christian Post that the church had also informed congregants of Hilken's death through email.
"There are still many details that remain a mystery about Paige's death," the source said.
Several months before Paige's death, Pastor Osborne noted that the Rev. Hilken, who was also the leader of the church's young adult program called "The Jordan," had taken a break from his pastoral duties in order to attend to his wife in working through "the sudden onslaught of mental and emotional pain that she was battling."
Osborne added that Paige had recently been admitted to a mental facility in Arizona, which he described as "one of the top places in the nation."
"But sadly, it wasn't enough," he lamented.
"It's a broken world, but the beauty is that Paige is in the presence of the Lord right now," Osborne asserted, adding that she is "no longer tormented by the demons of those thoughts."
"The whole sense of fear and compulsiveness had just kind of taken her over, and we were praying for her, and we were counseling for her," the pastor continued. "We were doing everything we can."
Osborne encouraged congregants wanting further support following Hilken's death to reach out to the various pastors spread across the eight different locations of North Coast Church.
According to a memorial page created by Concordia University Irvine (CUI), Paige Hilken and her husband met at CUI, where she played as a pitcher on the school's softball team. In 2013, she was part of the CUI's Eagles team when they won the NAIA National Championship.
CUI Athletic Director and head softball coach Crystal Rosenthal published a statement in tribute to Hilkin.
" Paige was simply amazing. She was brilliant, driven, kind, generous and always rooting for others to succeed. She pushed herself in everything that she did and helped bring others up along the way," Rosenthal said. "She was the kind of person that would spend her time figuring out ways to inspire and motivate others, and was passionate about her love for God and her love for her family."
A GoFundMe page has been created for the Hilkin family, in which over $540,000 has been raised as of Monday morning.
According to the fundraiser, in April, Hilken received "a catastrophic medical diagnosis" of post-traumatic stress disorder and other co-occurring mental health issues. The pastor's wife would be admitted to "a world-class" mental facility in Arizona, where she would end her life.
Paige Hilkin leaves behind her husband, Christopher and their five children, all under the age of six.
Photo courtesy: ©Getty Images/RubberBall Productions
---
Milton Quintanilla is a freelance writer and content creator. He is a contributing writer for Christian Headlines and the host of the For Your Soul Podcast, a podcast devoted to sound doctrine and biblical truth. He holds a Masters of Divinity from Alliance Theological Seminary.
---
---