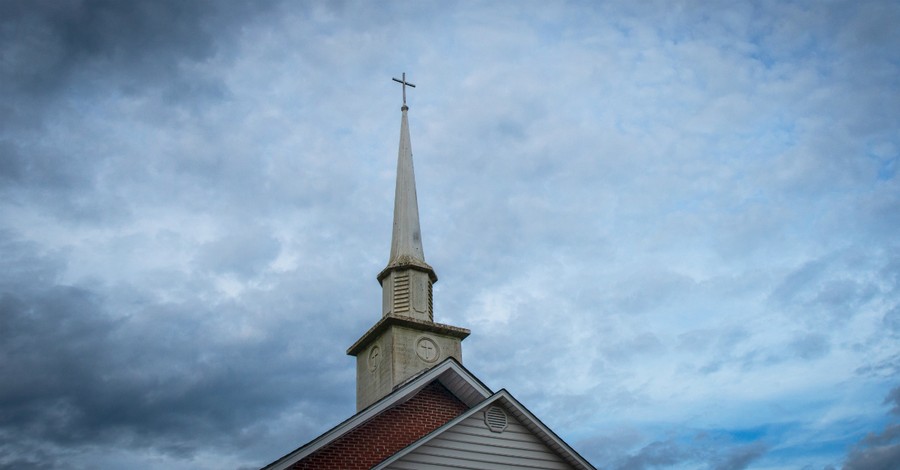 The UMC North Carolina Conference has shut down a small, local historic congregation planning to vote to disaffiliate from the mainline denomination.
The 170-year-old Fifth Avenue United Methodist Church of Wilmington was shut down on Sunday.
According to The Christian Post, the news was unexpected, and congregations were shocked since they were set to meet that day to discuss voting on disaffiliating from the UMC.
The church's leadership voted last month to initiate the process of disaffiliation.
As Christian Headlines has reported, about 249 North Carolina congregations voted to disaffiliate from the UMC over the denomination's debate over homosexuality.
In an emailed statement to The Christian Post, Fifth Avenue member Justin Williams Pope said that the congregation said they were "led to believe the informational session Sunday evening had been scheduled by the District Superintendent as part of an authorized disaffiliation process."
"Instead, the members were informed that the local church was closed, effectively ending Fifth Avenue's opportunity to disaffiliate," the church's statement reads.
"Fifth Avenue never asked for, agreed to or wanted the closure, nor were its members ever given a chance to participate in the decision to close the church down."
Congregants have urged Bishop Shelton to "reconsider this ill-made decision and return the church to its congregation."
"We are playing by the conference's own rules, but now appear to have been completely shut down. It's sad, and it breaks our heart to be treated this way," a statement from the congregation says.
Jim Seay, a lawyer hired by the church to guide them through the disaffiliation process, said the church is "still exploring all of our alternatives."
"I was there the night they closed them down. I thought it was going to be an informational session," he said. "It's an absolute shame that this dispute couldn't have been kept between us at the local church and the bishop at the greater church."
Harbor District superintendent Rev. Tara Lain pointed to declining attendance as why the regional body closed Fifth Avenue UMC.
"Membership and missional activity of Fifth Avenue has recently declined, and the Church has a current membership of 205 and average weekly attendance of approximately 20 members," Lain wrote in an emailed statement to The Christian Post.
"The North Carolina Annual Conference wants all our churches to thrive and make disciples of Jesus Christ. We believe this closure leads to rebirth, and we plan to use this space to meet the local community's clear, present, and pressing needs."
Future plans for the property include the creation of "a gathering space for senior adults and persons with disabilities," a place to "provide shelter and assistance following major storms" and "a welcoming space for worship and study for one or more new United Methodist faith communities," Lain noted.
"All members of Fifth Avenue will be transferred to a local UMC congregation. Each congregant has the option to transfer to a congregation of their choice. The clergy will be cared for by the NC Conference Bishop and Cabinet," she added.
Photo courtesy: ©GettyImages/Darwin Brandis
---
Milton Quintanilla is a freelance writer and content creator. He is a contributing writer for Christian Headlines and the host of the For Your Soul Podcast, a podcast devoted to sound doctrine and biblical truth. He holds a Masters of Divinity from Alliance Theological Seminary.
---
---