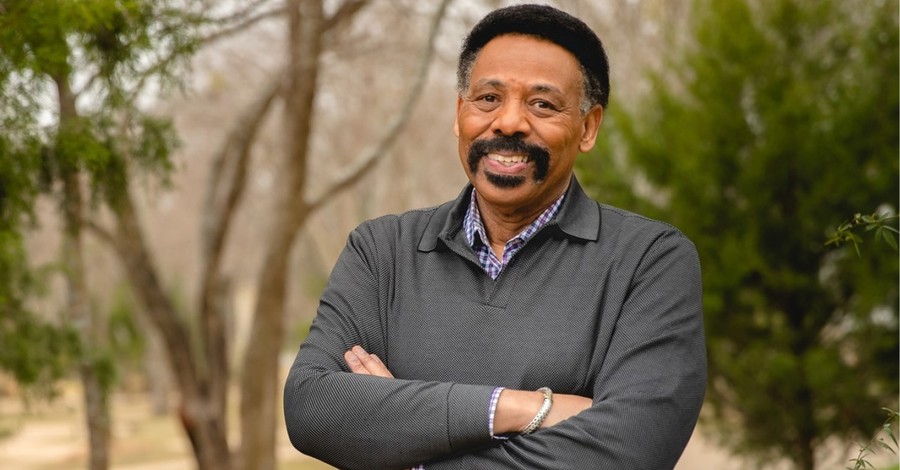 Prominent Dallas pastor Dr. Tony Evans delivered a rousing sermon as he urged Christians to unite amid racial tensions in the body of Christ.
Evans, who leads Oak Cliff Bible Fellowship, spoke to a crowd of an estimated 10,000 people as part of the opening session of the Send Conference, co-hosted by the International Mission Board (IMB) and North American Mission Board (NAMB) of the Southern Baptist Convention.
"We have watched our nation decline because there aren't enough accurate reflections of Christ invading the culture," he asserted.
According to Baptist Press, the 71-year-old pastor shared a football analogy in which two teams were running in the opposite directions. The teams represented the political and racial tension currently seen across the nation. Evans stressed that Christians should serve as the referees overseeing the game as opposed to taking sides.
"The real problem arises when the officiating authorities start wearing opposing team jerseys because it is then that they lose their third-party authority in the game," Evans warned. "We carry Kingdom authority as His officials, but many people are so heavenly-minded that they're not helpful on earth while others are so earthly-minded that they're no help to heaven."
"Our true calling is not to be part-time saints but full-time Christians pulling heaven down to earth as true reflections of the imago Dei," he contended. "We have watched our nation decline because there aren't enough accurate reflections of Christ invading the culture."
Evans reminded pastors that there is no segregation when it comes to following Christ as one church.
"God is not colorblind, but neither is He blinded by color," he said. "We are of every tribe and nation, and God sees us. But the only subject of the Bible is the glory of God and the advancement of His Kingdom. We are never to allow the politics of men to break up our togetherness, so stand together as the Lord sends you."
The Send Conference, a two-day event with the theme "Together on Mission," is followed by the SBC's Annual Meeting, which kicked off on Tuesday.
The SBC, which is the world's largest Baptist denomination, has been split amongst its members recently over its approach to handling racial issues. The denomination had previously adopted Critical Race Theory and Intersectionality frameworks in Resolution 9 during its annual meeting in 2019.
Late last year, a Black megachurch pastor cut ties with the denomination after 6 SBC seminary presidents, including Al Mohler, published a statement denouncing Critical Race Theory.
Mike Stone, the pastor of Emmanuel Baptist Church in Blackshear, Georgia and one of three SBC presidential candidates, recently proposed a new resolution calling on the denomination to denounce Critical Race Theory and Intersectionality.
Photo courtesy: ©Tony Evans Facebook
---
Milton Quintanilla is a freelance writer and content creator. He is a contributing writer for Christian Headlines and the host of the For Your Soul Podcast, a podcast devoted to sound doctrine and biblical truth. He holds a Masters of Divinity from Alliance Theological Seminary.
---
---