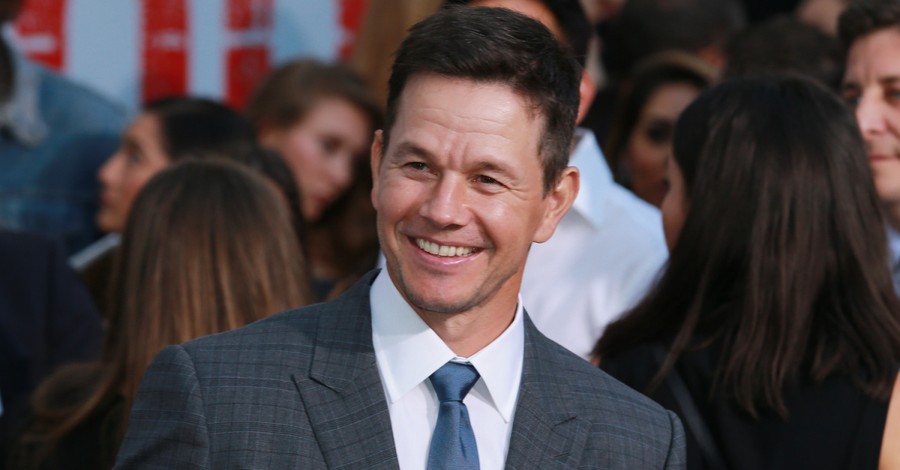 Longtime actor Mark Wahlberg is gearing up for his first faith-based film, set to be released this spring.
The film, Father Stu, is based on the true story of boxer-turned-priest Father Stuart Long. Wahlberg, who will be playing Long's character, believes the story in the upcoming film is what the world needs today.
"People need to have faith and hope. Young men need to know what it's like to be a real man. And you could list a million reasons – just turn on the news, anywhere you look there are reasons for encouraging people to have faith and to have hope," Wahlberg said in a recent interview.
Wahlberg, a devout Catholic, believes that the film's timing is by divine appointment and that he needed to be obedient to God's calling.
"I didn't know we'd be releasing this movie in a pandemic; I just knew that I needed to make this movie, that this was my calling," the actor explained. "This was my mission, and now it's needed more than ever. Hopefully, it will help a lot of people."
As reported by PureFlix Insider, Wahlberg also shared that he relates to Father Stu's struggles.
"I've made a lot of mistakes in my life. I have been focused since I was 16, 17 years old, to turning my life around, and that is a daily task," he noted.
"God has continued to bless me and put me in this situation, not to continue to grow and work on Mark Wahlberg the person, but to do His work and finally, giving me the skills and tools to go out and articulate the message He wants me to articulate," he added.
Father Stu, who passed away in 2014, found early success as a boxer while in college. According to Denver Catholic, Long's boxing career was cut short due to health issues. This led him to have a brief career in filmmaking. Later, he worked as a bouncer at nightclubs and comedy clubs.
While Long was initially agnostic in his beliefs, he would later turn to faith after suffering a near-death experience in a motorcycle accident. From then on, he became a Roman Catholic and, later, a priest.
Wahlberg, who also serves as a producer of the film, hopes that the story of the late priest's life would inspire people to redeem themselves regardless of their past.
"It's never too late. As long as you're breathing, you have an opportunity to redeem yourself," he asserted.
The film will be released exclusively in theaters on Good Friday this April.
Related:
New Netflix Docuseries Jeen-Yuhs Chronicles Kanye West's Belief in God and Himself
Lee Strobel to Release Film Based on His Book The Case for Heaven

Photo courtesy: ©Getty Images/Leon Bennett/Stringer
---
Milton Quintanilla is a freelance writer and content creator. He is a contributing writer for Christian Headlines and the host of the For Your Soul Podcast, a podcast devoted to sound doctrine and biblical truth. He holds a Masters of Divinity from Alliance Theological Seminary.
---
---