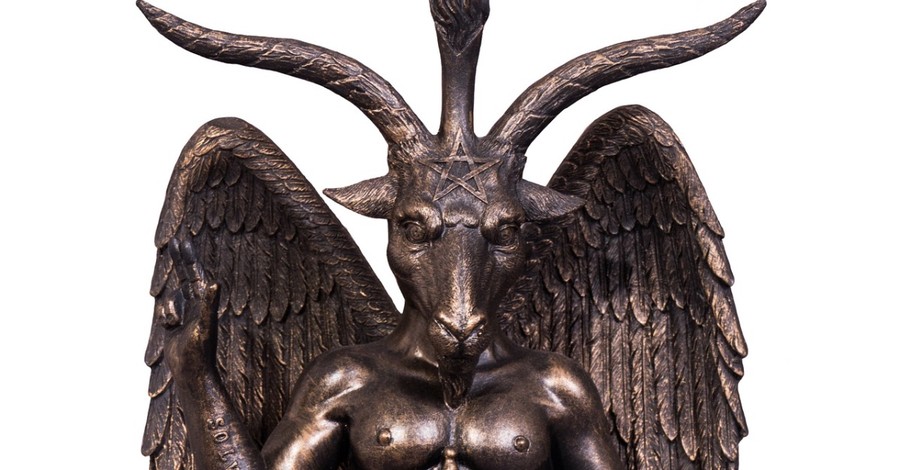 The Satanic Temple has created an educational grant called 'The Devil's Advocate Scholarship' for high school students seeking higher education.
Malcolm Jarry, the co-founder of the nontheistic group, told CNN on Wednesday that the scholarship was created after a high school student emailed Jarry requesting a letter of recommendation for a religious scholarship her school was offering.
"I was disappointed that she did not receive the scholarship and saw that moment as an opportunity to offer our own scholarship that reflects our values," Jarry told CNN.
"In addition to promoting our values by honoring those who engage in pro-social rugged individualism, the scholarship allows students a rare opportunity to be critical of an institution that only rewards sycophantic adulation," he added.
The academic scholarship requires applicants to be 2020 graduates and they must answer one of two questions. The first question asks what the student has done to uphold the Satanic Temple's tenets and mission.
The second question requires students to "discuss and describe in detail any one of the teachers who crushed your spirit, undermined your self-confidence, and made you hate every minute you were forced to be in school," the Satanic Temple's website details.
"Students are often expected to praise their schools in spite of the fact that many students endure unconscionable abuse at the hands of faculty, administration, and their peers," Jarry told CNN.
"It is common to hear a successful person talk about a teacher who inspired them, but they never acknowledge that after 13 years of schooling they were quite fortunate if they came across just one," he added.
According to CNN, Jarry has already received at least 50 applications for the scholarship.
According to The Satanic Temple's website, its mission is "to encourage benevolence and empathy, reject tyrannical authority, advocate common sense, oppose injustice, and undertake noble pursuits."
"Our efforts have involved championing religious pluralism, protecting free-thought, and ensuring the fundamental rights of our members are protected."
As Christian Headlines previously reported, The Satanic Temple had threatened to sue the state of Mississippi if the new state flag includes the words "In God We Trust."
Related:
Satanic Temple Threatens Lawsuit if Mississippi Puts 'In God We Trust' on State Flag

Photo courtesy: Creative Commons/Pixabay
---
Milton Quintanilla is a freelance writer and content creator. He is a contributing writer for Christian Headlines and the host of the For Your Soul Podcast, a podcast devoted to sound doctrine and biblical truth. He holds a Masters of Divinity from Alliance Theological Seminary.
---
---