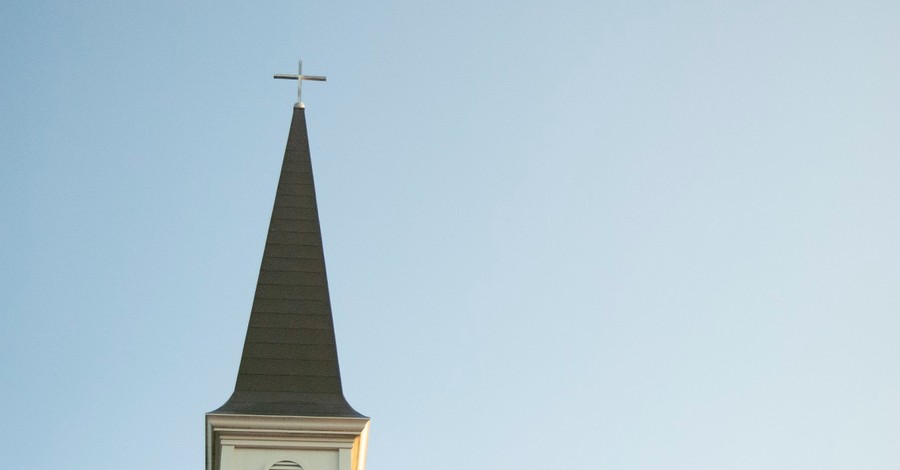 ---
An Icelandic church recently received backlash after running a cartoon ad featuring a bearded Jesus with breasts, makeup, and in a white dress.
According to the Daily Mail, the advert first appeared on the National Church's Facebook page on September 11, which has since been deleted. The ad was meant to be used as a means to introduce young people to Sunday school.
The graphic apparently showed Jesus dancing under a rainbow shaking his breasts while pointing to a church. Several children are also shown across the advert.
In response to the controversy, the Icelandic church has issued a statement apologizing for their actions.
"'The 2020 Assembly of the National Church regrets that the picture of Jesus in a Sunday school advertisement has hurt people. The goal was to emphasize diversity, not to hurt people or shock them," the church said.
Petur Georg Markan, a media representative for the Church of Iceland, explained the necessity to share various forms of Jesus as the church's way to endorse diversity.
"In this one, we see a Jesus who has breasts and a beard. We're trying to embrace society as it is. We have all sorts of people and we need to train ourselves to talk about Jesus as being 'all sorts' in this context," Markan said.
"Especially because it's really important that each and every person see themselves in Jesus and that we don't stagnate too much. That's the essential message. So this is okay. It's okay that Jesus has a beard and breasts."
"We know that not everyone agrees Christ should appear this way, and we do of course respect that," he continued.
Markan noted that upcoming personifications of Jesus will be made, including one of "Jesus making a contribution to environmental issues." He added that it will be made by the same artist who designed the controversial ad.
Grafarvogskirkja church minister Guorun Karls- og Helgudottir echoed Markan's sentiments concerning differing interpretations of Jesus.
"Each person interprets something in this picture. Some people interpret it as a trans Jesus, others as a woman. Some see Mary with a beard, and others see a genderqueer person. Views within the church are just as diverse as elsewhere," the minister argued.
The National Church, otherwise known as the Evangelical Lutheran Church of Iceland, is considered to be the official Christian church in the country.
While the graphic was deleted on the church's Facebook page, it will continue to be featured on buses in the Icelandic capital of Reykjavik for at least two more weeks.
The cost of the marketing campaign was roughly 2 million Islandic Krona, which equals to $14,716.70 U.S.
Photo courtesy: ©Sparrow Stock
---
Milton Quintanilla is a freelance writer and content creator. He is a contributing writer for Christian Headlines and the host of the For Your Soul Podcast, a podcast devoted to sound doctrine and biblical truth. He holds a Masters of Divinity from Alliance Theological Seminary.