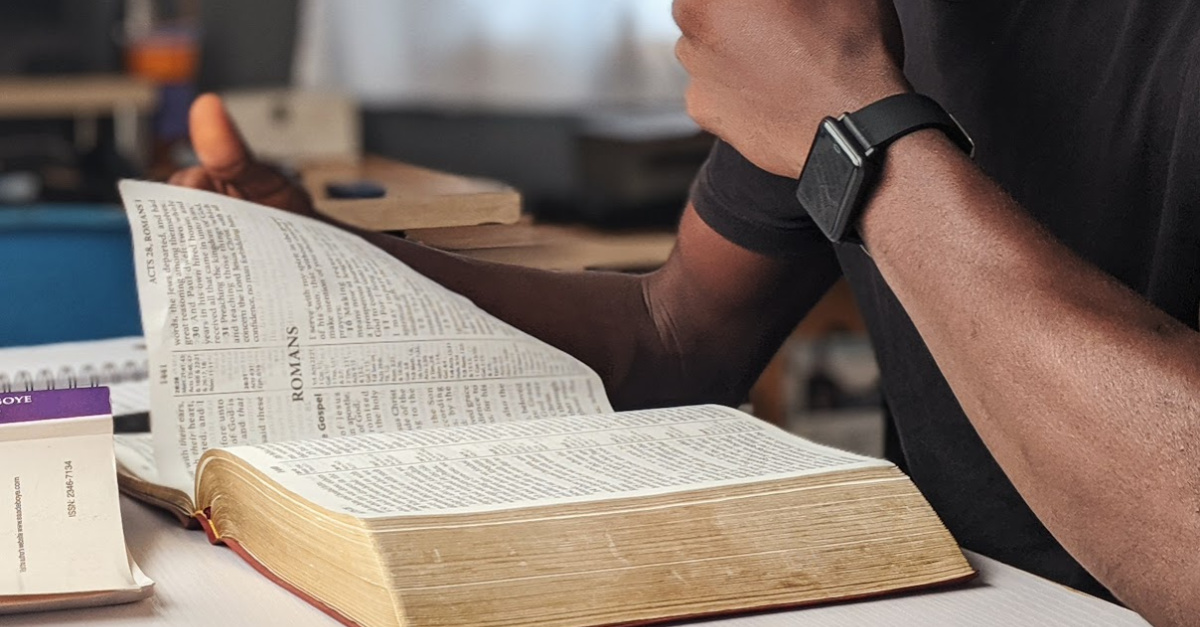 ---
One man from Texas is calling for a change in America that goes beyond protesting.
Jerry Roberts, who works as a facilities maintenance manager at a farm in Texas, recently shared a message titled "What are you talking about?" on his Facebook page which has garnered more than 4 million views at the time of this writing.
"Protesting isn't going to change anybody. Protesting is not gonna change anything," Roberts asserted in the video, according to CBN News.
"There's only one thing that's going to change people and that is Jesus Christ, the power of the Holy Spirit, sanctification of the world of the living God," he continued.
"John chapter 17, verse 17, that is the only thing that's going to change people's lives. God is the only one that's gonna give you a new heart and a new spirit. That's it. God himself. The living God." he said.
Roberts then encouraged people to close their social media apps and spend time in the word. "What we need to do is turn to the Bible and stop turning to social media and stop turning to the ways of the ungodly," he urged.
"We don't do things the way the world does things," he said before referring to the story of two men on the road to Emmaus in Luke 24. Luke 24 tells the story of two men who are traveling to Emmaus and are grieving Jesus' death. The men are speaking to each other about Jesus' crucifixion, saddened by what his death could mean for Israel when they unknowingly have an encounter with the resurrected Savior.
Roberts used this story to encourage his Facebook friends not to be discouraged over the state of the world.
"What manner of conversation are you having?" Roberts asks before urging people to look to God for answers.
"You're falling into Satan's trap." he said. "Satan wants us to talk about the things of this world. He wants to talk about this word called racism that the world comes up with – which is really the word respecter of person."
Roberts then noted how Scripture is able to address the issues of a fallen world, including racism.
"We should not be surprised at the things going on in this world when the Bible clearly explains the things that are happening today," he noted.
Roberts continued his message by telling believers to maintain a God-centered perspective of the current events and to avoid negative conversations.
"Make sure you're someone speaking about things that edify. We have so much more to be talking about than the things of this world," he continued.
Roberts also advised ministers to be cautious in their preaching as nonbelievers are present in the congregation.
"Know the state of your flock," he urged. "You have people in your flock that are not born again. When you're up on the pulpit talking about the things of this world, you're feeding that monster that's already inside of them. You're feeding that raging temper, so be careful about what you're talking about," he said.
Roberts then spoke briefly about the disrespect of authorities noting that how they are being treated contradicts the commands of the Bible.
"While the world is slandering and beating down those in authority, 1 Timothy chapter 2, verse 2 tells us we should be praying for authority. I heard this thing that black lives matter. Listen, if you are a follower of Jesus Christ all lives matter, not just African American lives because Jesus died for all. Every life on this earth matters," he concluded.
Photo courtesy: Oladimeji Ajegbile/Pexels
---
Milton Quintanilla is a freelance writer. Visit his blog Blessed Are The Forgiven.