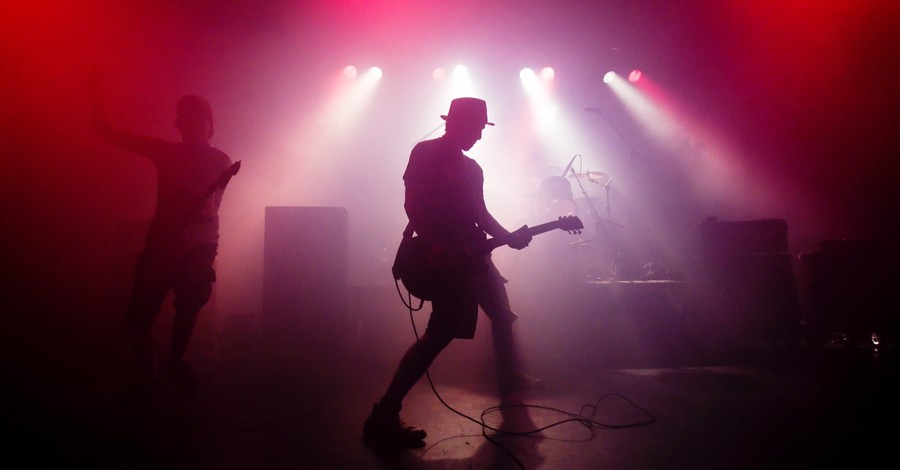 Worship duo Shane & Shane has a new album coming out as part of their latest effort to share the Good News with children and their families.
In a recent interview with the Baptist Press, Shane Barnard and Shane Everett explained how their latest release, Worship in the Word, came about.
"We didn't really know what to sing, what to do, when we started, so much so that we were like, hey, I guess we'll just sing the Bible," Bernard told the outlet.
"Over the years, we've just realized, man, I just don't have a ton to say. He's got a ton. I mean, I can say things, but they're not active and living. But I know something that is, and He's proven that over and over again in our own lives, just by singing the Scripture," Bernard said.
The album, which releases Friday (Jan. 28), is meant to be the debut release of Shane & Shane's Kingdom Kids initiative that will provide biblical resources to children and their families.
Worship In the Word will be supplemented with a streaming series that launched on Tuesday by RightNow Media, a video library of Bible studies. Each episode features a song from the new album, related teachings, corporate worship and a Q&A session with children.
About 10 songs are featured in Shane & Shane's latest work, all of which took inspiration from God's Word. The new release includes "Come and See (Psalm 66)," "Your Ways (Isaiah 55)," and "Yes and Amen (Ephesians 1)."
"We're all His kids, and so, I think we can all enjoy these songs," Everett told the Baptist Press. "As people watch and as parents and children are learning the truth of God's Scripture, (I hope) that it would do what it has always done, and that is transform hearts by the Holy Spirit and His Word.
"Because we believe the Word of God is powerful, active and doing stuff that we could never do. That's our prayer for this project and in this record," Everett continued. "Hopefully, people will be reminded of all these great promises and truths from God's Word that He has for us as kids."
Shane & Shane, who met while attending Texas A&M University, have released a total of 40 biblically based albums and amassed over 613 million streams, more than 100 million YouTube views, and 2 million combined monthly listeners on Spotify and Apple Music.
Last year, the Gospel Coalition named the worship duo's album Psalms, Hymns and Spiritual Songs, Vol. 1, the Best Christian Music of 2021.
Shane & Shane are also the founders of the online resource The Worship Initiative, which works to equip worship leaders and their team to praise God.
Photo courtesy: ©Getty Images/Flisk
---
Milton Quintanilla is a freelance writer and content creator. He is a contributing writer for Christian Headlines and the host of the For Your Soul Podcast, a podcast devoted to sound doctrine and biblical truth. He holds a Masters of Divinity from Alliance Theological Seminary.
---
---