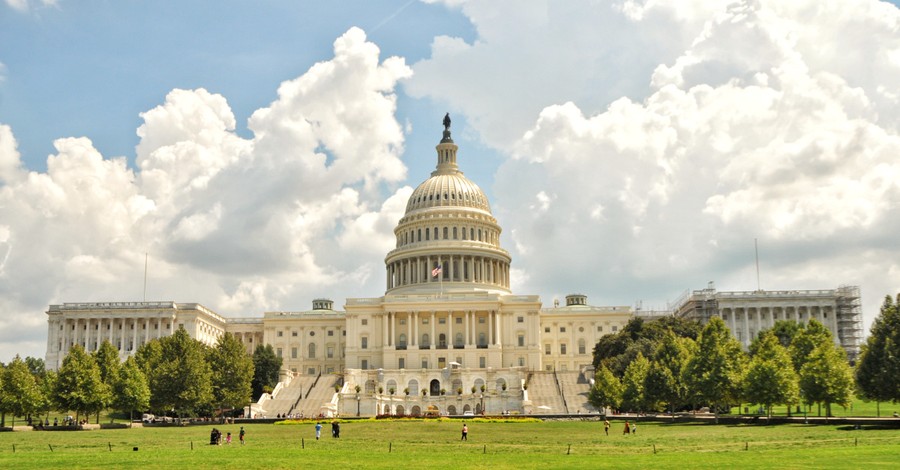 The U.S. Senate has delayed a vote on a bill that would codify same-sex marriage into law until after the 2022 midterm elections in November.
In July, all Democrats and 47 Republicans in the Democrat-controlled House of Representatives voted in favor of the same-sex marriage bill, the Respect for Marriage Act. As reported by NBC News, Sen. Tammy Baldwin, D-WI, who is leading the effort, is currently working on an amendment for the bill to attract more Republicans to vote for the legislation, breaking the filibuster.
"We're very confident that the bill will pass, but we will need a little more time," Baldwin told reporters on Thursday.
On Wednesday, Sen. Susan Collins, R-ME, explained that language in the amendment would ensure that churches could not be coerced into performing same-sex marriages and that "polygamous marriages" would not be legalized.
"I think we're in very good shape, very good shape. And this bill is going to pass," Collins said Thursday. "I think we managed to thread the needle on the religious liberty concerns."
Collins and Sen. Rob Portman, R-OH, the latter of whose son is openly gay, are co-sponsors of the bill. The legislation also has garnered support from Sen. Thom Tillis, R-NC.
The bill's delay comes after Senate Majority Leader Chuck Schumer, D-NY, had previously aimed to begin the floor process on Thursday.
Schumer is "extremely disappointed that there aren't 10 Republicans in the Senate willing to vote yes on marriage equality legislation at this time," his spokesperson, Justin Goodman, said.
And because Schumer's "main objective is to pass this important legislation, he will adhere to the bipartisan group of Senators' request to delay floor action," Goodman continued. Schumer is "100 percent committed to holding a vote on the legislation this year."
After a bipartisan meeting in Schumer's office, the group explained why the vote on the same-sex bill was postponed.
"We have just put together language that has tremendous respect for the input that we've received on religious freedom. But the fact of the matter is it's only about 18 hours old — less than that," Tillis told reporters Thursday, adding that senators must be given more time to review the amendment.
"There have been some that said the timing of the vote was political," Tillis continued. "This is clearly a situation where we want to make our members feel comfortable with it. Then I'm confident that we'll ultimately pass it."
Photo courtesy: ©Getty Images/Padraic Spencer/EyeEm
---
Milton Quintanilla is a freelance writer and content creator. He is a contributing writer for Christian Headlines and the host of the For Your Soul Podcast, a podcast devoted to sound doctrine and biblical truth. He holds a Masters of Divinity from Alliance Theological Seminary.
---
---