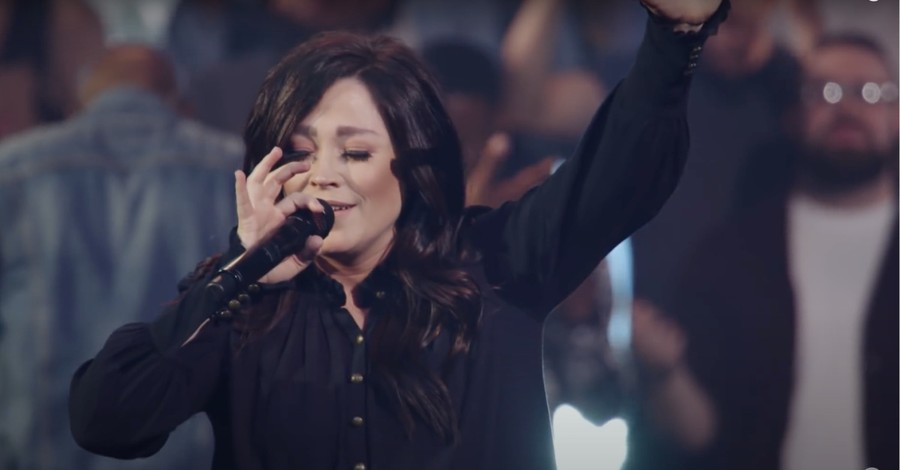 ---
A worldwide phenomenon has hit the Church today as Christians from across the globe are singing the hit worship song, "The Blessing."
In March, the song was first introduced during a live performance at an Elevation Church campus in North Carolina as part of Elevation Worship's latest album, Graves Into Gardens.
Featured in the video is Elevation Worship, alongside worship leaders Cody Carnes and Kari Jobe.
The lyrics in "The Blessing" are based off of the famous benediction in Numbers 6:24-26, where God told Moses to tell Aaron to pray over God's people. The passage reads:
The Lord bless you
and keep you;
the Lord make his face shine on you
and be gracious to you;
the Lord turn his face toward you
and give you peace
Prior to the song's performance, Jobe told the congregation that the song lyrics illustrate "the heart of the Father over us as his kids" and invited them to receive the song as "a blessing over you and your family and your children."
Five months later, "The Blessing" has become a worldwide hit and more than 100 virtual choirs have covered it, Christianity Today reports.
Renditions of the song have been created in Australia, Burma, Chile, Canada, France, Ghana, India, Indonesia, Ireland, Italy, Lebanon, Madagascar, Malaysia, Mexico, the Netherlands, Nigeria, Romania, Spain, Singapore, South Africa, South Korea, Sweden, Vietnam and Zimbabwe.
The song has also been covered in multiple languages, including in Arabic, Spanish, French, Vietnamese, and more.
The first virtual choir to cover the hit worship anthem was in "The Pittsburgh Blessing", which was released on Resurrection Sunday. Members from nearly 30 churches contributed to the song.
The compilation would lead to another compilation known as "The UK Blessing" after it caught the eye of UK pastors Tim and Rachel Hughes of Gas Street Church in Birmingham. The song features members of over 65 churches and movements across the UK.
As New York City became the epicenter for COVID-19 in the U.S, 125 singers from over 100 churches banded together to create "The New York Blessing", which is sung in eight different languages.
Bible Gateway found that searches for Numbers 6:24-26 and related passages with the word "blessing" have gone up 73 percent since the song's release.
"I have cried so many times as I've watched different people all over the world declaring the blessing over their families, their churches and their nations," Jobe said, regarding the song's global impact. "That brings so much peace, especially in a season of disappointment, uncertainty and fear like we have all been walking through this year."
After its surge in popularity among Christians, Elevation Worship performed "The Blessing" again, featuring a live global choir in the background.
Photo courtesy: ©Elevation Worship
Video courtesy: ©Elevation Worship
---
Milton Quintanilla is a freelance writer. Visit his blog Blessed Are The Forgiven.