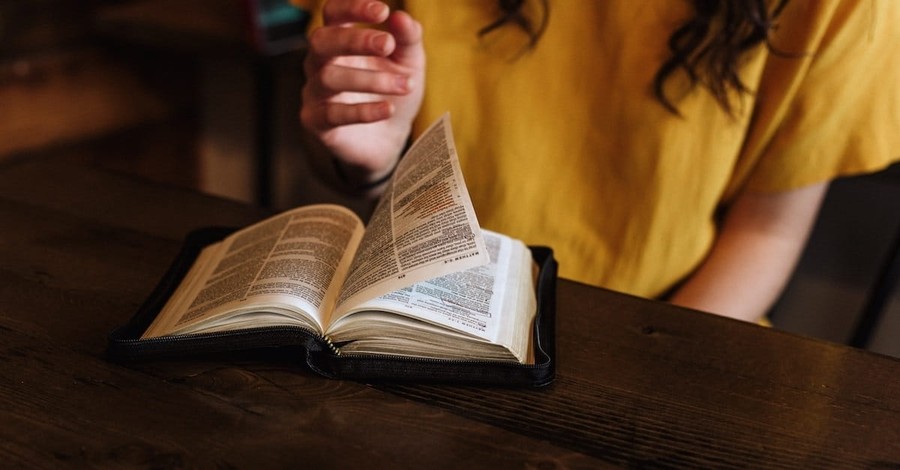 According to a new report by the American Bible Society (ABS), less than 10 percent of Generation Z youths are "Scripture engaged."
On Tuesday, the ABS released its "State of the Bible – USA 2021" report, which was conducted in January.
According to The Christian Post, Gen Z, which the ABS defines as individuals between ages 9 and 24, were found to have a "precarious relationship with the Bible."
The results found that just 9 percent of "Gen Z Youth" (ages 15-17) were considered to be "Scripture Engaged," meaning they are centered on reading the Bible. A significant 47 percent of Gen Z youths, however, were classified as "Bible Disengaged."
Regarding Gen Z adults (ages 18-24), 14 percent of them were revealed to be Scripture engaged. The survey also found that 23 percent of Millennials (ages 25-40) are Scripture engaged.
"Half of all American adults qualify as a Bible User today – those who use the Bible at least three to four times per year," the ABS report stated.
"However, only one-third of Gen Z youth (34 percent) are Bible Users, while 43 percent of Gen Z adults qualify," it added. "Compared with Gen Z, Millennials have a much higher percentage of Bible Users, approaching the national average (49 percent)."
ABS also discovered that Gen Z youth were the most likely to report a decreased reading of the Word of God throughout the COVID-19 pandemic and widespread protests concerning racial injustice in 2020.
"The turmoil of 2020 did not spark greater Bible use among teenagers," the report explained. "Gen Z youth (27 percent) are more likely than Gen Z adults (19 percent) or Millennials (9 percent) to say they decreased their Bible use in the past year."
On the other hand, 29 percent of Millennials reported an increase in their Scripture reading in the past year compared to Gen Z adults (27 percent) and Gen Z youth (21 percent).
In addition to the "lower-than-average Bible engagement," ABS also found that Gen Z generally had a "significant uncertainty about Scripture's value."
"When asked about the Bible's importance to sustaining key American ideals, Gen Z youth were more likely than adult members of their generation, and far more likely than older adults, to be undecided," the report noted.
"Gen Z youth may continue to form their opinions as they age into adulthood, but Gen Z as a whole are still more likely than Millennials to question the Bible's relevance to issues like Liberty (37 percent vs. 27 percent) and Unity (29 percent vs. 20 percent)."
The State of the Bible – USA 2021 report was conducted online using a national representative sample of 3,354 responses from adults ages 18 and up. Ninety-one minors between the ages of 15-17 also partook in the study. The study has a total margin of error of +/− 1.692 percent.
Photo courtesy: unsplash
---
Milton Quintanilla is a freelance writer and content creator. He is a contributing writer for Christian Headlines and the host of the For Your Soul Podcast, a podcast devoted to sound doctrine and biblical truth. He holds a Masters of Divinity from Alliance Theological Seminary.
---
---