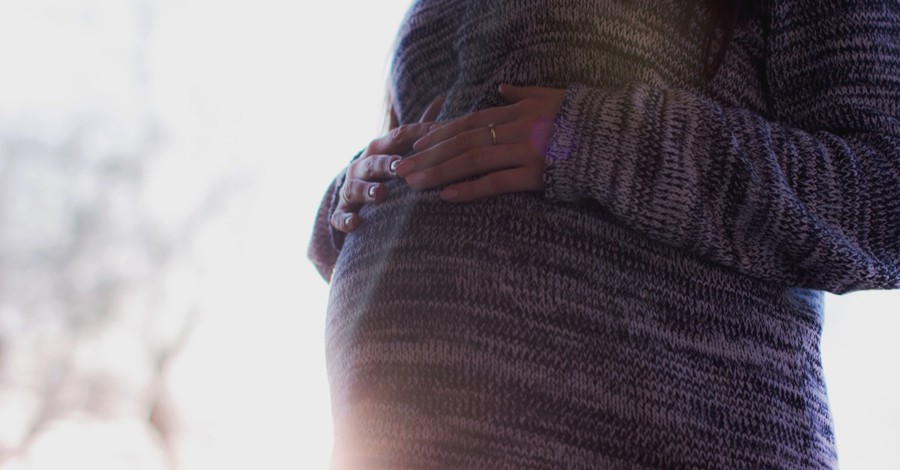 Former Vice President Mike Pence's recent comments against abortions even when an unborn child is diagnosed with a terminal illness has ignited a debate.
During an interview with the Associated Press, Pence shared that he's against abortions in cases where an unborn child is diagnosed with a fetal anomaly and not expected to survive.
"I just have heard so many stories over the years of courageous women and families who were told that their unborn child would not go to term or would not survive," the former vice president and 2024 Republican presidential candidate said. "And then they had a healthy pregnancy and a healthy delivery."
"I want to always err on the side of life," he asserted. "I would hold that view in these matters because ... I honestly believe that we got this extraordinary opportunity in the country today to restore the sanctity of life to the center of American law."
Following his comments, an advisor to the former vice president clarified in a statement to The Christian Post that Pence was specifically speaking about adverse prenatal diagnosis cases, not situations where the mother's life is at risk.
Alan Peaceman, professor emeritus of obstetrics and gynecology at Northwestern University's Feinberg School of Medicine, contended that carrying a pregnancy to term when the unborn child is given a terminal diagnosis puts the mother's mental health at risk.
"It is psychological torture to go out in the world, for people to see your pregnancy — and people will come up to you and want to talk about your pregnancy," Peaceman said in a statement published by the Associated Press.
"And that puts the woman in a terrible position that nobody should be in unless they chose to be in that position."
In a tweet on Wednesday, Behavioral scientist Caroline Orr Bueno argued that Pence's stance would "force women to carry a doomed pregnancy to term just so they could go through the trauma of delivering a dead fetus."
Wow. Mike Pence says he would ban abortion even when the pregnancy isn't viable — in other words, he'd force women to carry a doomed pregnancy to term just so they could go through the trauma of delivering a dead fetus.https://t.co/LuqScr6tVC

— Caroline Orr Bueno, Ph.D (@RVAwonk) July 12, 2023
Meanwhile, Dr. Jeffrey Wright, an OBGYN and maternal-fetal medicine specialist of the American Association of Pro-Life Obstetricians and Gynecologists, told The Christian Post that every parent wants their child to be born healthy and live a long life.
"Unfortunately, several thousand families every year receive prenatal diagnoses indicating that their child's life will likely be significantly shorter than average — ending before or shortly after birth," Wright said in a statement.
"For families facing such diagnoses, perinatal palliative care (PPC), also known as perinatal hospice, is a life-affirming option that allows them to have support as they honor and grieve their child while navigating his or her final stages of life."
Wright also noted that multiple studies have found that pregnancies following an adverse prenatal diagnosis are not as "psychologically harmful" for women as having an abortion.
One such study, published in October 2016 in the Midwifery Journal, found that women who got an abortion due to a fetal anomaly "express considerable physical and emotional pain, with psychosocial and reproductive consequences."
The study was first conducted in 2014, which assessed 1,600 messages from 122 posters in Swedish virtual communities before, during and after the abortion.
Photo courtesy: Freestocks.org/Unsplash
---
Milton Quintanilla is a freelance writer and content creator. He is a contributing writer for Christian Headlines and the host of the For Your Soul Podcast, a podcast devoted to sound doctrine and biblical truth. He holds a Masters of Divinity from Alliance Theological Seminary.
---
---