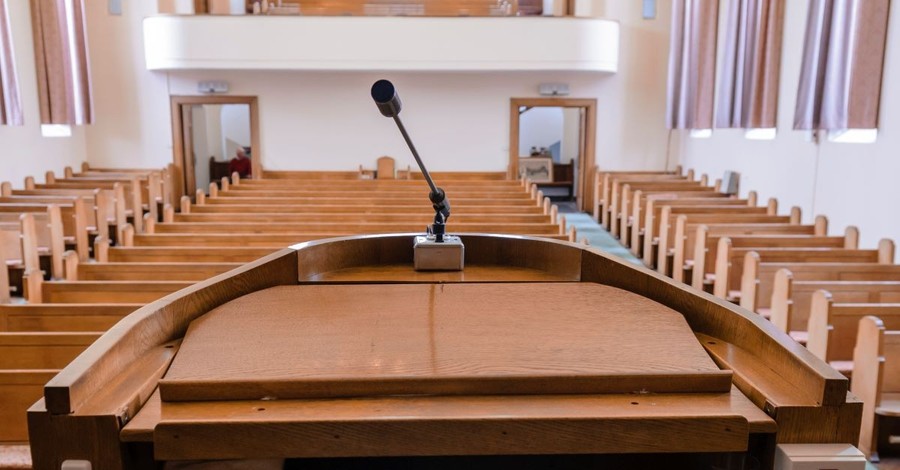 During last Sunday's sermon, pastor Mark Driscoll claimed that leaders from his former church Mars Hill in Seattle, Washington, sought to accuse him of adultery so that he would be removed from the pulpit.
Driscoll, who leads The Trinity Church in Scottsdale, Arizona, told the congregation that God told him to resign immediately because "a trap is set."
"So we walked away, didn't defend ourselves. It's like 18 months didn't do social media, didn't do public Ministry, just wanted to heal up and be with my family and get them into safety in a very dangerous season of our life," he recounted.
According to ChurchLeaders.com, Driscoll later met with Mars Hill staff and former leaders to discuss the possible trap. He said they told him that "the nuclear option was that we were going to accuse you of adultery."
Driscoll argued that he loves his wife of 30 years, Grace, and they've both been faithful to each other. He also claimed that the whole point of the false accusation against him was ultimately to get him out of the pulpit.
Mars Hill leaders reportedly told Driscoll, "we knew that if we accuse you of adultery and enough of us signed the open letter that ultimately there would be such a media firestorm that you would have to exit Ministry, exit preaching God's word for probably a year while a full investigation was done.'"
In his sermon on Nehemiah 6, Driscoll highlighted several biblical characters who were falsely accused of wrongdoing, from Joseph in the Old Testament to Jesus Christ in the New Testament.
"If you can't disqualify someone because of character, if you can't divert them from their mission, you try to destroy them with a lie," he explained. "Evil people tell lies about wise people, and then foolish people in the middle have to decide who they're going to trust."
Driscoll urged his congregation not to engage with those accusing him.
"Don't meet with your enemies but do meet with your God," he contended.
In 2014, Driscoll resigned from Mars Hill after he was accused of bullying and abusive leadership. The scandal also was highlighted in Christianity Today's The Rise And Fall of Mars Hill podcast, which launched in June 2021.
On Thursday, Driscoll faced backlash on social media after posting a picture of himself with Pastor Steven Furtick of Elevation Church.
"Really fun to see an old friend. Thanks for preaching Jesus and leading AZ in worship on the Elevation tour. Praying for you and your family, along with many others who love and appreciate you," Driscoll wrote on Facebook.
The response in the comments section was mixed, ranging from support to criticism, with some contending that Furtick is a false teacher.
As Christian Headlines previously reported, Furtick was criticized earlier this year for promoting his teenage son's explicit music, which included references to money, sex, and violence.
Photo courtesy: ©GettyImages/Stephen Barnes
---
Milton Quintanilla is a freelance writer and content creator. He is a contributing writer for Christian Headlines and the host of the For Your Soul Podcast, a podcast devoted to sound doctrine and biblical truth. He holds a Masters of Divinity from Alliance Theological Seminary.
---
---