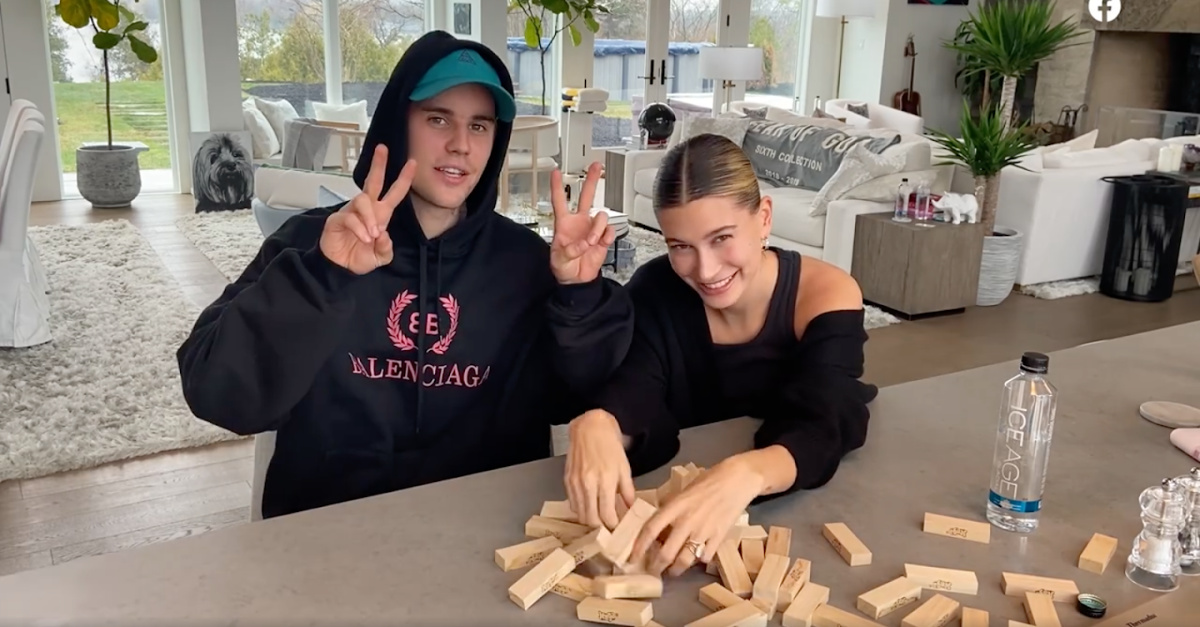 ---
In the fourth episode of "The Biebers on Watch", popstar Justin Bieber and his wife, model Hailey Bieber, played Jenga while sharing how their faith in Christ has kept them grounded "regardless of what's going on in the world."
The couple started off the video by sharing a little bit about what they've learned about themselves and each other amid global lockdowns because of the coronavirus.
As the game progressed, Justin asked Hailey what's been keeping her anchored throughout the pandemic, noting that for himself, his love for "Jesus and His forgiveness [and] His salvation" have helped carry him through these uncertain times, Faithwire reports.
"Do you think that like having your anchor in your spirit, knowing that regardless of what's going on in the world, you have the security?" the singer asked his wife.
Hailey answered, "Not only knowing that we have the peace of Jesus and we can lean on Him during this time, we have the Bible, we can read, we can do so many things, we also have our church community that has been constant through this whole thing."
Hailey continued, "being able to, every Wednesday, we watched our church services and there's still that real sense of community even in isolation."
"I think that's honestly helped a lot and staying in touch with the people that we love and care about and who keep us encouraged and pray for us." she added.
"I'm actually so surprised with the different ways we've been able to keep up with our community and connect."
According to The Christian Post, the Biebers currently attend Churchome led by Pastor Judah Smith. Smith has played a key role in Justin's life throughout the years, including baptizing him.
Earlier this year, Hailey told Elle magazine that she first met Justin through her father Stephen Baldwin. In their teens, both Hailey and Justin tried dating but their lives were headed in "different directions." They later reconnected at a church conference in Miami.
Hailey attributed the success of their relationship to the establishment of their mutual belief in God.
In September 2018, the Bieber's were legally married in a civil ceremony at a courthouse in New York. They later held a wedding ceremony in Palmetto Beach, South Carolina in October 2019.
Photo courtesy: Justin Bieber Facebook Page
---
Milton Quintanilla is a freelance writer. Visit his blog Blessed Are The Forgiven.