Milton Quintanilla
| Contributor for ChristianHeadlines.com
| Wednesday, September 23, 2020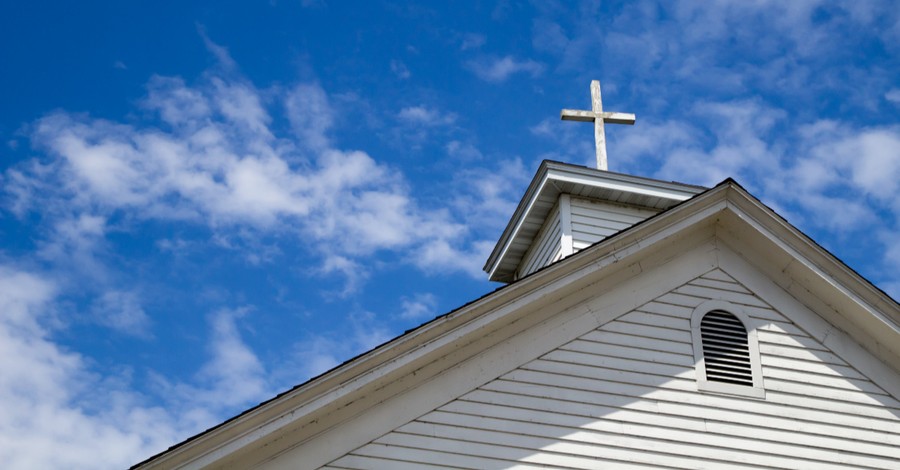 ---
Since the death of George Floyd in Minneapolis and the later death of Jacob Blake in Kenosha, Wisconsin, Kenosha has become the epicenter of national unrest.
According to CBN News, protests erupted in 140 cities throughout the spring and summer. While some people wanted to make their voices be heard concerning racial injustice, others took it to another level as violence was carried out in several cities by rioters.
While people were having a tough time from the COVID-19 pandemic, others suffered tremendous losses as looters and arsonists ravaged their businesses, stores, and even churches.
Axios reports that the riots are the most expensive in insurance history, with costs amounting from one to two billion dollars.
Nevertheless, one Kenosha Church has a miraculous story to tell. Speaking to CBN News on The Prayer Link was Pastor David Montgomery and his wife Verne't from Kingdom Word Global Impact Ministries.
The couple shared how their church was the only building left standing after rioters burned down the entire block of buildings on which the church is located.
"Several men were with me and we actually stood outside of the building while there was protesting and then it turned into rioting and you would have never thought that they would touch a church. We had a rock go through one of our windows and we were yelling 'hey this is a church'," Pastor Montgomery explained.
While the church's 12-inch firewall protected the church from the flames, the couple believes that it was through divine intervention that the church survived the attack in order to be a beacon of light in this tumultuous year.
"I believe what we have been doing in the building is that God has been ministering to people in an area who need that ministry. I believe it's a sign of what we need in this world," Pastor David contended.
"We always have an 'expect a miracle mentality' and we were looking for a miracle that night and I believe God gave it to us to still be a beacon where light is dim," he continued.
The church typically serves the community through food distribution, among other things. But Verne't said that sharing God's love is their main priority.
"God is love and that is what we are continuing to share with people in the community. Regardless of what is going on, God is going to demonstrate His power, His authority, through the love of Jesus Christ," Verne't asserted.
"We want to continue to be that in the community ... to continue to spread love, to continue to spread the goodness that God is real, God is true and that God can do anything despite fire. Miracles still happen," she added.
Photo courtesy: ©Getty Images/Ehrlif
---
Milton Quintanilla is a freelance writer. He is also the co-hosts of the For Your Soul podcast, which seeks to equip the church with biblical truth and sound doctrine. Visit his blog Blessed Are The Forgiven.