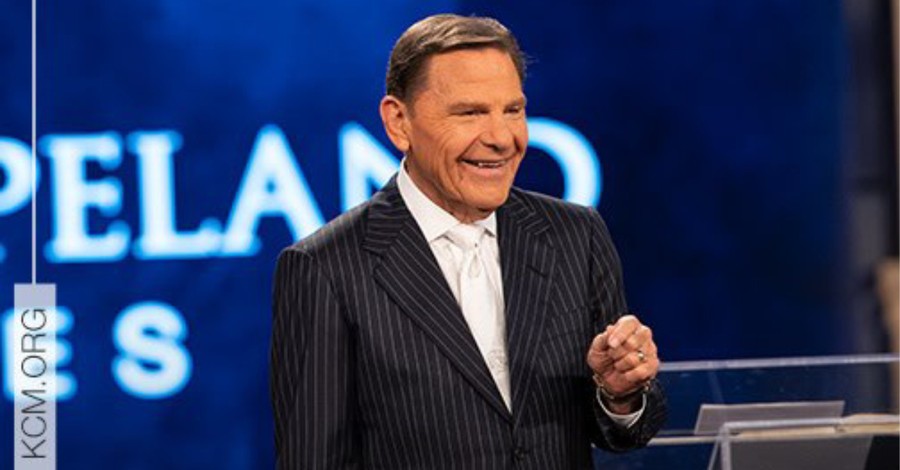 On Thursday, Prosperity Preacher and Televangelist Kenneth Copeland called forth a "supernatural heatwave" to kill COVID-19 in New York City and "the rest of the world where it's needed", The Christian Post reports.
In the opening session of his "Virtual Victory Campaign" on Facebook Live, Copeland deemed the weather to be "God's weapon" while sharing the revelation that he learned 45 years ago, "that we have command, authority over the weather."
He supported his claim with past stories on his command over "tornadoes and other weather events to protect his property" and that the same can be done against COVID-19.
"All God needs to do to deliver us is a heatwave, a supernatural heatwave," Copeland told his audience along with senior members of his ministry.
"You know, usually you get what they call the Easter spell. When you think everything is warming up and all of a sudden you get a cold front. Well now, this year it's going to be a[n] Easter heatwave," he continued.
"It's going to get so hot in New York City. It's going to get so hot and muggy, glory to God!" He believes that the temperatures will increase to "85 or 90 degrees" and "burn that virus."
"It's going to get hotter. It has to get there to kill that thing right now all over this nation and the rest of the world where it's needed," he said.
Then he had his ministers join him by the pulpit as he read from his preaching text in Exodus 15, where Israel praised the Lord after crossing the Red Sea.
Copeland and his ministers then commanded the supernatural heatwave to go forth.
"My Father, the Almighty God, the El Shaddai God, the God who is almighty. He's more than enough. He is the miracle-working God. Today, we speak to this atmosphere, from the State of Washington to the State of Maine, from Southern California to Brownsville, Texas … and wherever else in the world it's needed," they began.
"Wind, almighty strong south wind, heat, burn this thing in the name of Jesus. Satan you bow [to] your knees, you fall on your face, COVID-19 … I blow the wind of God on you. You are destroyed forever, and you will never be back. Thank you, Lord God. Let it happen. Cause it to happen. The wind of God, it doesn't have to be a fast wind," he said.
"This thing is going to hit in New Orleans," Copeland said of the impact of the heatwave on another hotspot for the coronavirus.
"It hates heat. It hates humidity, it hates water. It just dies. It's even better, I just heard the Lord say this 'cause I've witnessed it, it's even better if there is no wind at all … just enough heat to keep from killing them people in New York City," he chuckled.
Claims that heat can kill the virus have been debunked by the World Health Organization which noted that "countries with hot weather have reported cases of COVID-19."
Furthermore, WHO wrote, "from the evidence so far, the COVID-19 virus can be transmitted in ALL AREAS, including areas with hot and humid weather. Regardless of climate, adopt protective measures if you live in, or travel to an area reporting COVID-19."
As per John Hopkins, as of Tuesday morning, COVID-19 had infected nearly 370,000 people in the U.S., killing more than 11,000. Additionally, New York City has "nearly a third of the deaths" in the U.S. and has been deemed the epicenter of the outbreak.
Related:
Televangelist Kenneth Copeland Attempts to Heal People of Coronavirus Through TV Screen
Photo courtesy: Kenneth Copeland Ministries Facebook
---
Milton Quintanilla is a freelance writer and content creator. He is a contributing writer for Christian Headlines and the host of the For Your Soul Podcast, a podcast devoted to sound doctrine and biblical truth. He holds a Masters of Divinity from Alliance Theological Seminary.
---
---