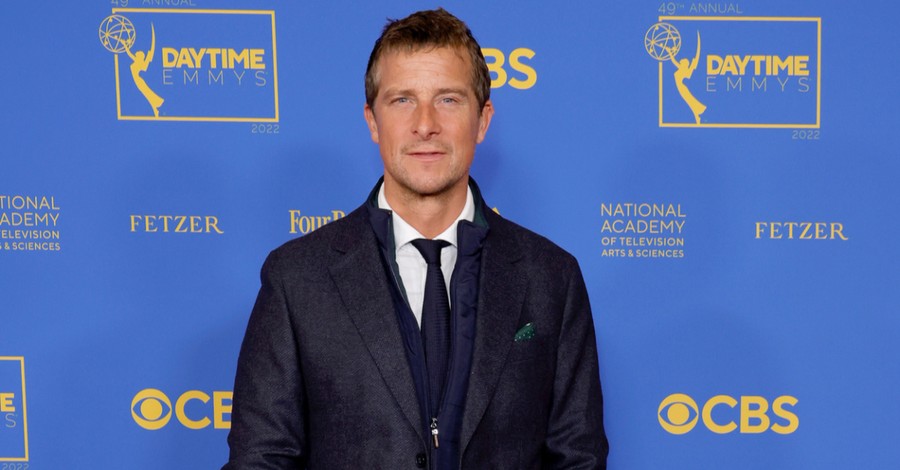 TV host and author Bear Grylls, best known for starring in Discovery's Man vs. Wild, recently shared a picture of Jesus on Instagram, describing Him as "a wild one" and "totally non-religious."
The picture, which Grylls says "created quite a storm when it first came out," shows Jesus taking a selfie with His disciples during what is, apparently, the Last Supper.
"From what I have learnt about this refugee & renegade, is that Jesus truly was a wild one. He was totally non-religious, 100% free, fun, loving & insanely generous and kind," he wrote last Friday, The Christian Post reports.
"Wherever He went, He healed and cared for the poor & sick. And He always hung out with those who society had shunned," he continued.
"I love these words that He said to the religious elite when confronted about the company He kept," the TV star said, citing Matthew 9:10-13. "While Jesus was having dinner at Matthew's house, many tax collectors and sinners came and ate with him and his disciples," the Scripture reads. "When the Pharisees saw this, they asked his disciples, 'Why does your teacher eat with tax collectors and sinners?' On hearing this, Jesus said, 'It is not the healthy who need a doctor, but the sick. But go and learn what this means: 'I desire mercy, not sacrifice.' For I have not come to call the righteous, but sinners."
As Christian Headlines previously reported, in an interview last month, Grylls contended that Jesus "would really struggle with 99% of churches nowadays."
"Our job in life is to stay close to Christ and drop the religious, drop the fluff, drop the church if you need to because that means so many different things to different people anyway," he said. "Keep the bit of church which is about community and friends and honesty and faith and love. All the masks, performances, music and worship bands and all of that sort of stuff – I don't think Christ would recognize a lot of that."
Grylls, a former United Kingdom Special Forces soldier, is well-known for going on dangerous expeditions, including scaling Mount Everest and surviving a 1996 free-fall parachuting accident in Africa.
As an author, Grylls' books have sold over 15 million copies worldwide, with topics ranging from survival skills guides to fiction.
Related:
Bear Grylls: 'Jesus Would Really Struggle with 99 Percent of Churches' Today

Photo courtesy: ©Getty Images/Frazer Harrison/Staff
---
Milton Quintanilla is a freelance writer and content creator. He is a contributing writer for Christian Headlines and the host of the For Your Soul Podcast, a podcast devoted to sound doctrine and biblical truth. He holds a Masters of Divinity from Alliance Theological Seminary.
---
---