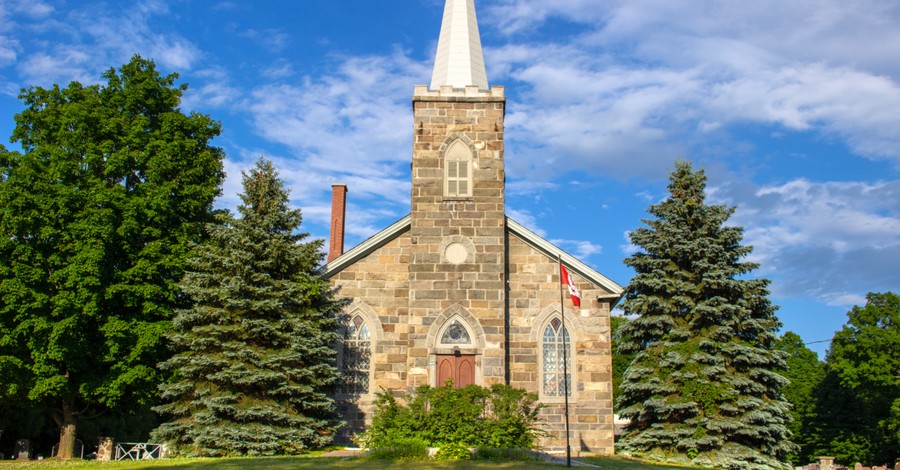 ---
An increasing number of Protestants want their church to be politically homogeneous, or in other words, have the same political views as the congregation, a new Lifeway Research study shows.
The survey, conducted online from Sept. 19-29, using a national pre-recruited panel of over 1,000 Americans, found that half of non-Catholics surveyed prefer to attend a politically homogeneous church, while 41 percent disagreed, and 10 percent were uncertain.
Additionally, at least 55 percent of participants believe they are attending a church whose political views align with their own, while less than a quarter disagreed (23 percent) or were unsure (22 percent).
"Studies have shown that voting patterns and political affiliation correlate with the type of church and amount of church involvement someone has," Scott McConnell, executive director of Lifeway Research, said in a statement. "But when asked if churchgoers want political similarity to flow back into their church relationships, this is desirable for only half of churchgoers."
As reported by The Christian Post, the survey also found that 57 percent of those younger than 50 want their fellow congregations to vote the same way they do.
Meanwhile, 47 percent of churchgoers ages 50 to 65 and 41 percent who are 65 and older said the same.
Regarding churchgoers based on ethnicity, 54 percent of whites, 53 percent of African Americans, and 25 percent of Hispanics prefer politically homogeneous churches.
Forty-four percent of individuals with no college degree or less than a high school education were among the least likely to care whether fellow churchgoers held to the same political views.
Lifeway Research also found that churchgoers and their preferences on having mutual political views varied on denomination. A strong majority of Methodists (88 percent) and Restorationist movement churchgoers (80 percent) were interested in their fellow members' political alignments.
Close to half of Baptists and Presbyterians/Reformers (47 percent) prefer to attend politically homogeneous churches, compared to 38 percent of Lutherans. An additional 38 percent of nondenominational respondents preferred churches with mutual political views.
The survey also notes that 44 percent of those with Evangelical beliefs were less likely than others who don't completely accept the four core Evangelical theology statements (54 percent) to care if other church attendees shared the same political opinions.
"If one looks at the culture today, you might assume that most churches have been arguing over politics as well," McConnell noted.
"While it appears more churchgoers notice the political views of other attendees, only 28% of pastors agree (14% strongly) that their church has experienced significant conflict in the last year," he added, citing a 2021 Lifeway Research study of more than 1,500 Evangelical and Black Protestant pastors.
"Those who want political continuity may simply want a respite from political strife at church, and others may want to move together in political action," McConnell said.
Photo Credit: ©Getty Images/Patrick Donovan
---
Milton Quintanilla is a freelance writer and content creator. He is a contributing writer for Christian Headlines and the host of the For Your Soul Podcast, a podcast devoted to sound doctrine and biblical truth. He holds a Masters of Divinity from Alliance Theological Seminary.