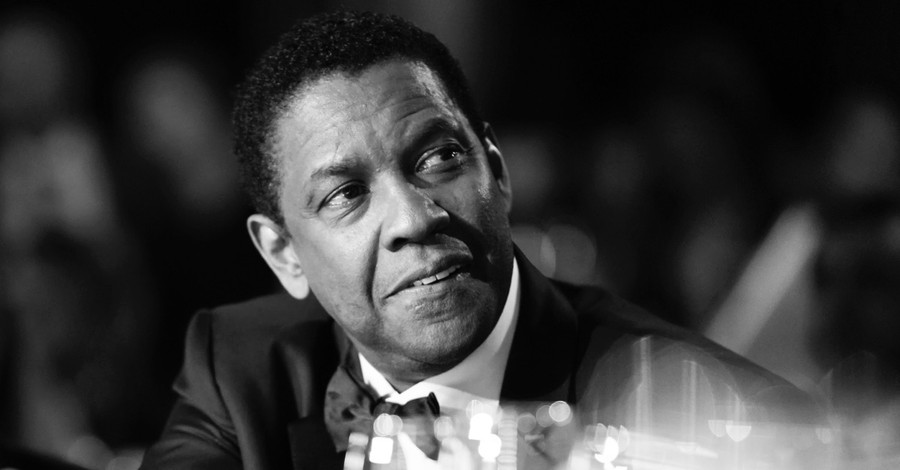 Brooklyn Pastor A.R Bernard of Christian Cultural Center was joined by award-winning actor Denzel Washington on Instagram Live Thursday where they discussed Washington's spiritual journey and relationship with God.
In the 33-minute video, Washington noted that he had given his life to Christ three times when he was younger, Fox News reported.
In one of those moments, the "Training Day" actor described a "supernatural" encounter with the living God back in the 80s during a church service.
"I was filled with the Holy Ghost and it scared me. I said, 'Wait a minute, I didn't want to go this deep, I want to party,'" Washington, 65, said of a time at Bishop Charles E. Blake's West Angeles Church of God in Christ.
"I went to church with Robert Townsend and when it came time to come down to the altar I said, 'You know this time, I'm just going to go down there and give it up and see what happens,'" Washington continued. "I went in the prayer room and gave it up and let go and experienced something I've never experienced in my life."
After the service, the Washington reached out to his mother about the intense experience.
He said, "I felt like I was going up in the air, and my cheeks were filled." In response, his mother asserted, "'Oh no, that's the devil you're purging.'"
Washington added: "It was a supernatural, once in this lifetime experience that I couldn't completely understand at the time."
"It kept me grounded in spite of myself; I mean, I accepted it, I definitely experienced it, but I wasn't ready to live it. I don't know how old I was then, but I wasn't ready to live it then," the Academy Award winner added. "I'm sure I'm not the only one who's gone through that kind of experience."
His mother also told him: "you've done a lot of good, but it's time for you do good the right way," adding that "you can't buy your way into heaven."
According to CBN News, Washington also recounted a prophetic word that was spoken over his life that would later come to pass.
"Ruth Green was known to have the gift of prophecy. She lived in Mt. Vernon where I grew up and my mother did her hair. So she was in the beauty shop when I was sitting in there having been kicked out of school, out of college, and she said 'boy you're gonna travel the world and preach to millions of people," Washington shared.
At the time, Washington didn't believe that this would come true due to his poor academic performance, including a 1.9 GPA in college. Now, he realizes that God indeed would use him in that way, giving him the platform that would afford him the opportunity to share the Gospel with millions of people around the world.
As the interview came to a close, Bernard, who has served as a spiritual mentor to Washington, thanked the actor for his time and for his inspiration to others.
"After all is said and done, I want to be in that number! I just want to be in that number when the saints go marching in. I want more than anything else in my life to be in that number," Washington concluded.
Photo courtesy: ©Getty Images/Erik Voake/Stringer
---
Milton Quintanilla is a freelance writer and content creator. He is a contributing writer for Christian Headlines and the host of the For Your Soul Podcast, a podcast devoted to sound doctrine and biblical truth. He holds a Masters of Divinity from Alliance Theological Seminary.
---
---