Milton Quintanilla
| Contributor for ChristianHeadlines.com
| Wednesday, September 22, 2021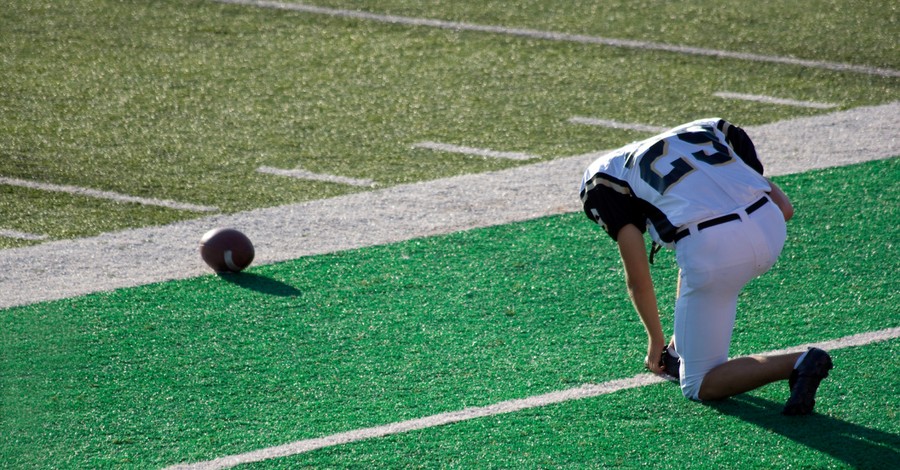 ---
Last Friday, a Tennessee high school football team led their parents and fans in a post-game prayer after their local school board banned teachers and coaches from praying with their students.
Last week, Putnam County Schools administrators informed staffers that they are no longer allowed to lead students in prayer. According to CBN News, the decision was finalized in response to a letter sent by the group Americans United for Separation of Church and State.
According to the group, there were multiple instances of prayer and proselytizing seen at events at Cookeville and Upperman high schools. After consulting with the school board attorney, a PCS spokesperson stressed that case law prohibiting prayer or proselytizing "is clear."
"Courts have consistently ruled that prayer and proselytizing cannot be sponsored by schools or school personnel," the spokesperson added.
Additionally, the attorney told school administrators to enforce all prayer-related laws and policies at school-sponsored activities. Despite the restriction placed on school staffers, students are still allowed to pray.
"As a district, we absolutely understand the importance of prayer in the lives of our students, faculty, and staff members," PCS said in a statement to FOX 17 News. "We support the right of students to participate in and lead spontaneous prayers. That right is and will continue to be protected.
"We also understand that faculty and staff members cannot lead or participate in the spontaneous student-led prayers," the district reiterated.
While some parents were upset by the move, they decided to take matters into their own hands.
One parent, Dustin Whitefield, explained to FOX 17 News that parents were going to lead their children in prayer after a football game between Upperman High and Stone Memorial last Friday.
"We do realize this is a public school, but it has always been optional for players to pray, and has been a voluntary event. Players that still want to pray will have to do it on their own," Whitefield told the outlet.
He noted that parents will join players and cheerleaders in prayer as an expression of their support.
"We will join hands and encircle them from a distance as a sign of protection and solidarity in choosing to continue to pray," Whitefield continued. "This is a parent-led event! We are encouraging anyone that would like to show their support to please join us."
The planned effort turned out to be a success as scores of parents and fans flooded the football field to pray with their children. The moment was captured in a now-viral image by PCS alumni Bob Vick, who is also a fan of the Upperman football team.
"Satan's power was defeated tonight, as the threat of legal action to forbid prayer after the game was overwhelmed by [player-led] prayer, supported by parents and fans in solidarity on Overall Field," Vick wrote on Facebook. "God bless the Baxter and Stone players for their faith and courage."
Photo courtesy: ©Getty Images/J. Bryson
---
Milton Quintanilla is a freelance writer. He is also the co-hosts of the For Your Soul podcast, which seeks to equip the church with biblical truth and sound doctrine. Visit his blog Blessed Are The Forgiven.