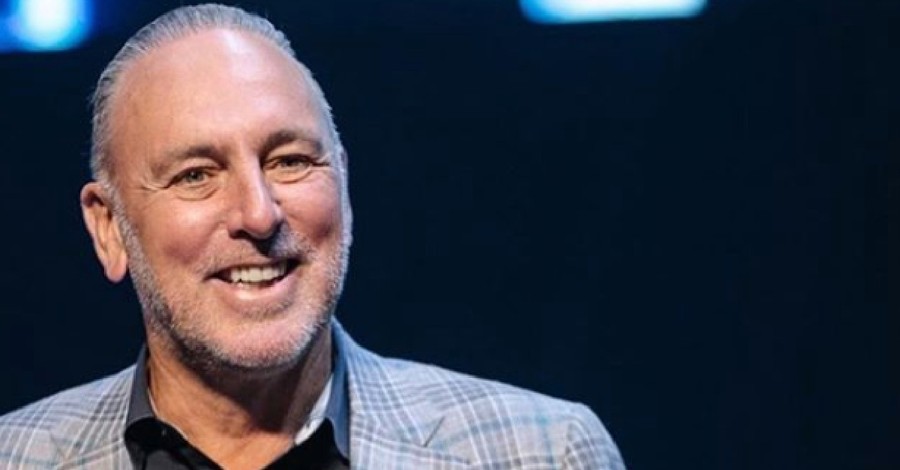 Hillsong founder Brian Houston recently pushed back on public statements by the church board concerning his resignation as global senior pastor earlier this year.
"I want to be clear. The media and others incorrectly say I resigned because I breached the Hillsong code of conduct, but that's just not true. I didn't resign because of my mistakes. I resigned because of the announcements and statements that had been made, which Bobbie and I felt made my position untenable. And I spelled out my reasons for my resignation in my resignation letter to the Hillsong Church board," Houston said in a Facebook video last Thursday.
As Christian Headlines previously reported, Houston resigned from Hillsong's global senior pastor in March following allegations of misconduct by two women in the past decade.
During the church's annual conference in 2019, Houston allegedly spent 40 minutes with an unidentified woman after entering her hotel while intoxicated and under prescription medications. Houston also came under fire after a former Hillsong staffer accused him of sending an "inappropriate text message."
According to interim Global Senior Pastor Phil Dooley, the text message was "along the lines of, 'if I was with you, I would like to give you a kiss and a cuddle or a hug.'" As a result, the woman resigned from Hillsong. The global megachurch blamed Houston's actions on "sleeping tablets."
In Thursday's video, Houston shared that he hoped that the church would come to his defense when he offered to resign following the amount of pressure he was facing.
"I guess a big part of me hoped that the board, knowing the pressure I was under, would reject my offer and continue to fight for me, but that was not to be," he said. "We certainly did not want to just abandon the Hillsong congregation, as some have suggested. We adore the people of Hillsong Church, and to be honest, we miss you all terribly."
While Houston admitted to his past mistakes, he pushed back on the narrative that he was an alcoholic or addicted to anxiety or sleep medication, as implied by the church board.
"In my heartfelt apology to the people of Hillsong Church and to the Church at large, I spoke about alcohol having not proven itself to be my friend. But sadly, that has built a narrative out there that I'm an alcoholic," he explained. "The stories about my 'alcoholism' are the result of gossip, whispering, and innuendo. The narrative that I'm an alcoholic is false. In fact, I've been told by an expert therapist that I do not display the behaviors that are typical of an alcoholic."
Per The Christian Post, Houston also stressed that the 2019 incident with the prescription drugs was "a one-off occasion" and that he had broken away from the habit over a decade ago.
"The notorious night in 2019 where I mixed a double dose of anti-anxiety tablets with alcohol was a one-off occasion," he continued. "It happened once. It hadn't happened before, and it hasn't happened since. So I don't have an ongoing problem with anti-anxiety tablets or any other prescription medication."
"I respectfully ask you to please not label me that way or blindly accept that narrative."
Next month, Houston is scheduled to appear in Australian court as he faces charges that he concealed child abuse offenses committed by his father, the late Frank Houston.
Photo Credit: ©Brian Houston Facebook
---
Milton Quintanilla is a freelance writer and content creator. He is a contributing writer for Christian Headlines and the host of the For Your Soul Podcast, a podcast devoted to sound doctrine and biblical truth. He holds a Masters of Divinity from Alliance Theological Seminary.
---
---