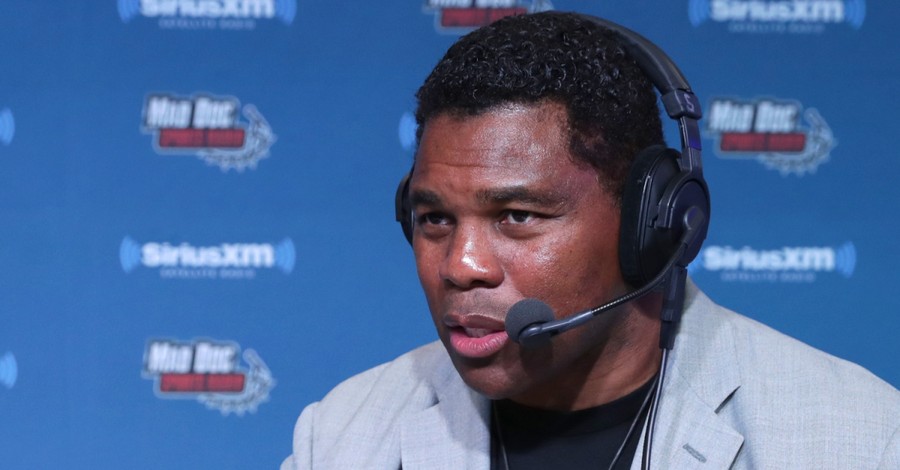 An Outspoken conservative and professing Christian, Former NFL player Herschel Walker recently argued during a House Judiciary Committee hearing against reparations for slavery.
According to The Blaze, Walker, a Heisman Trophy winner, made his case during last week's virtual hearing by quoting Scripture.
Walker first quoted Ezekiel 18:20 which says, "The person who sins will die. A son will not suffer the punishment for the father's guilt, nor will a father suffer the punishment for the son's guilt; the righteousness of the righteous will be upon himself, and the wickedness of the wicked will be upon himself."
"We use Black power to create White guilt," Walker argued. "My approach is biblical: How can I ask my Heavenly Father to forgive me if I can't forgive my brother?"
"I never want to put anyone's religion down, but my religion teaches togetherness. Reparations teach separation," he asserted. "Slavery ended over 130 years ago; how can a father be asked [to allow] his son to spend prison time for a crime he committed?"
He added that if reparations are "a fee or a correction for a terrible sin of slaveowners, government, and others, but we punish a non-guilty party, is it not creating division, a separation with different races? I feel it continues to let us know we're still African American rather than just American. Reparations or atonement is outside the teaching of Jesus Christ."
Walker also asked what reparations would look like on a practical level.
"Reparations — where does the money come from? Does it come from all the other races except the Black taxpayers?" he asked. "Who is Black? What percentage of Black must you be to receive reparations? Do you go to 23andMe or a DNA test to determine the percentage of blackness?"
Walker added that some American ancestors "just came to this country 80 years ago" thus noting that their ancestors "weren't even here during slavery."
"Some Black immigrants weren't here during slavery, nor their ancestors," he added. "Some states didn't even have slavery."
Walker, who also encouraged Americans to vote for Trump in the 2020 election, has previously stated that he does not believe Black Americans are oppressed.
In a widely viewed Twitter video last October, Walker explained how he, a "poor Black kid from South Georgia", had the opportunity to represent American in "the 1992 Winter Olympics as a bobsledder."
"I've been hearing a lot from people saying, 'We're oppressed.' Well, I'm here to tell you, you're not," he said at the time.
In another controversial viral video in September, Walker denounced the Black Lives Matter movement as "anti-government, anti-American, anti-Christian," and "anti-everything".
Photo courtesy: ©Getty Images/Cindy Ord/Stringer
---
Milton Quintanilla is a freelance writer and content creator. He is a contributing writer for Christian Headlines and the host of the For Your Soul Podcast, a podcast devoted to sound doctrine and biblical truth. He holds a Masters of Divinity from Alliance Theological Seminary.
---
---