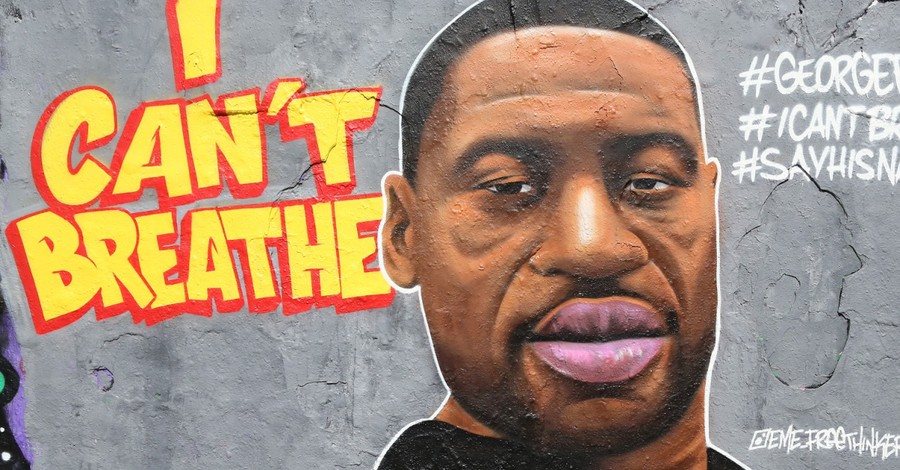 Friends and ministry partners of George Floyd are remembering his contribution to ministry work as well as his positive impact on others.
Floyd, 46, died last Monday after his neck was pressed on by a Minnesota police officer, according to a viral video that was taken by a bystander.
The altercation came as officials suspected Floyd of using a forged check.
"It just hit me in the chest," Christian rapper Corey Paul Davis told CBN News. "As I was starting to watch the video and then see what happened, the weight of it. I could literally feel the weight of it immediately."
"Knowing him as a person and then seeing the humiliation and ultimately the murder of him it was enraging," said Davis. "That's why I had to speak."
The Christian rapper shared that Floyd was a "person of peace," according to a video he posted on social media.
Floyd had previously lived in Houston, Texas, where many knew him as "Big Floyd."
In Houston, Floyd had served at a Christian outreach called "Church in The Bricks," in collaboration with Davis and several ministry partners.
The outreach was established in 2012 by Pastor PT Ngwolo of Resurrection Houston established in reaching people of the projects, particularly in the Third Ward area.
"I think we came along at a time where God was moving in his heart," said Ngwolo who noted Floyd's enjoyment throughout his time with the outreach program.
Christian rapper Reconcile mentioned how Floyd participated in outreach events by setting up chairs, inviting people to attend and making sure no issues took place.
One particular instance Reconcile recalled, was when Floyd pulled out a pool so that Reconcile could baptize some new Christians.
"He was just so ecstatic, just the fact that young men were making decisions and choices for Christ and that it was happening right in the middle of the mud of the community", Reconcile said.
Pastor Ngwolo explained that Floyd was in Minnesota as part of a church work program that would help him obtain licensing and certification "so that he could drive 18 wheelers."
Floyd planned on returning to Houston in June according to an Instagram post of a text that Floyd sent to photographer Nijalon Dunn.
Floyd had been imprisoned for robbery in 2007. However, Nwgolo noted that he was a changed man who wanted others to stay out of trouble.
Following a murder in the neighborhood, Floyd warned young men in a post not to go down the wrong path, citing eternal consequences.
"You either gonna go to hell or you're going to go to heaven," Floyd said. "You need to make a choice on the type of life that you want to live."
"And I think that George had kind of made that decision for himself years before," Nwgolo asserted. "He wasn't the same man that he was in his 20s."
Many in the Third Ward community saw Floyd as an "OG," a phrase for an elder leader.
"For a lot of young men in Third Ward area, George was a mentor," said Reconcile. "He was a person of encouragement. He was a person that resolved issues. But he was also, to many young men, a father figure, an uncle, just an older voice of reason and wisdom."
Reconcile believed that Floyd would have disapproved of the violent protests following his death as he was "a person of peace."
"I think if you want to honor Big Floyd, you're not gonna run in the store and loot", said Reconcile. "If you knew George, you would know that's not the type of person he was."
Floyd's friends are calling for unity amongst all Christians of all backgrounds in for healing and justice nationwide"
"Let us come together," said Dunn. "Let us pray, make decisions, in wisdom let's figure it out, and then let us put a plan of action together. And then it's going to take some empowering, the church at large hasn't really empowered black people."
Davis also called for white evangelicals to immerse themselves "in an understanding of the injustice." He said, "If you as one white person immerses yourself in an understanding of the injustice and then contextualize and communicate that to a demographic of people you have influence over, you are aiding in that and you can bring them into that same immersion experience by us coming together. Through that unity, we can start seeing each other as humans."
Ngwolo added, "White folk need to eat, break bread [at a] dinner table with people of African American descent in the hood and then go back and have those same dinner conversations with people in your neighborhood."
Photo courtesy: ©Getty Images/Adam Berry/Stringer
---
Milton Quintanilla is a freelance writer and content creator. He is a contributing writer for Christian Headlines and the host of the For Your Soul Podcast, a podcast devoted to sound doctrine and biblical truth. He holds a Masters of Divinity from Alliance Theological Seminary.
---
---