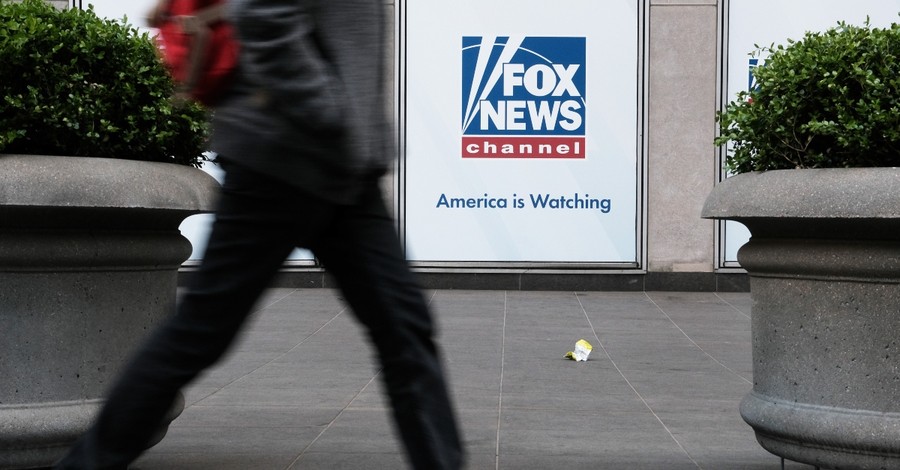 The conservative news outlet Fox News is alleged of making donations to left-leaning advocacy organizations, including the Satanic Temple.
According to The Christian Post, two Fox News employees and one former Fox News producer informed Blaze Media's Director of Programming, Rikki Ratliff-Feldman, concerning the media outlet's donations through its "Fox Giving" app.
The whistleblowers revealed that Fox News donated to three prominent liberal advocacy organizations, such as Planned Parenthood, the LGBT activist group the Trevor Project, and the Southern Poverty Law Center. Additionally, donations were made to The Satanic Temple.
Last month, the Southern Poverty Law Center received backlash after listing the parental rights group Moms for Liberty on its "hate map" alongside the Ku Klux Klan.
A report by Blaze Media included a screenshot in which Fox News employees were encouraged to donate to Planned Parenthood, describing the company as "a respected leader in educating Americans about reproductive and sexual health."
The former producer argued that the conservative outlet's willingness to support these left-leaning advocacy groups is proof of "complete disregard and hatred for Fox's core audience, which is a huge part of the country."
The producer added that viewers "watch believing Fox is speaking for them, when in reality it's a company participating in certain things that don't match their audience's values."
"[The disdain] is driven more by executives, lawyers, and HR than people realize," he continued. "One of the current Fox News employees who spoke to Blaze Media agreed that the company's willingness to donate to progressive advocacy groups demonstrates a "mismatch in values."
The employee also said, "Our business model has turned into 'just tell the audience what they want to hear.' It's about appeasing and assuaging the audience even though most people in the C-Suite disagree with their audience's values. It's manipulative."
Last month, Daily Wire social commentator Matt Walsh shared leaked documents showing that Fox News prompted its employees to donate to the Trevor Project, which has previously called for pushing trans ideology in schools and hosts "a sexually explicit chat room that connects children as young as 13 years old with 'LGBT' adults."
According to one document, Walsh noted that the media outlet encouraged employees to read a book promoting "glory holes," defined as "an opening drilled into the side of a restroom stall" where "you slide your [male genital] through, and someone on the other side gives you [oral sex]."
Meanwhile, another document highlighted one Fox News employee's opposition to the company's collaboration with liberal ice cream company Ben & Jerry's to host an LGBT pride event in the Fox News lobby.
A Fox News employee contended that Walsh's document dump and the recent findings of donations to liberal organizations show that ""Fox pretends to care about Christians, but some of the stuff they push internally suggests otherwise." The employee added that "glory holes, trans surgeries for kids, and potential donations to Satan" as "a huge slap in the face to every Christian at the company."
"It offends me personally that this company acts like they support Christians and yet they're literally willing to match [a] $1,000 donation to the Satanic Temple," the employee continued.
According to Fox's internal donation policy, the company "will not match or provide volunteering rewards to: Donations to organizations that discriminate on the basis of a personal characteristic or attribute, including, but not limited to, age, disability, ethnicity, gender, sexual orientation, gender identity characteristics or expression, marital status, … pregnancy or medical condition either in its selection of recipients of the organization's services, funds, or other support; in delivery of services or in its employment practices."
Moreover, the news outlet does not match "donations made to organizations that are private and non-operating, or political, religious, or fraternal in nature."
Photo credit: ©Getty Images/Spencer Platt / Staff
---
Milton Quintanilla is a freelance writer and content creator. He is a contributing writer for Christian Headlines and the host of the For Your Soul Podcast, a podcast devoted to sound doctrine and biblical truth. He holds a Masters of Divinity from Alliance Theological Seminary.
---
---