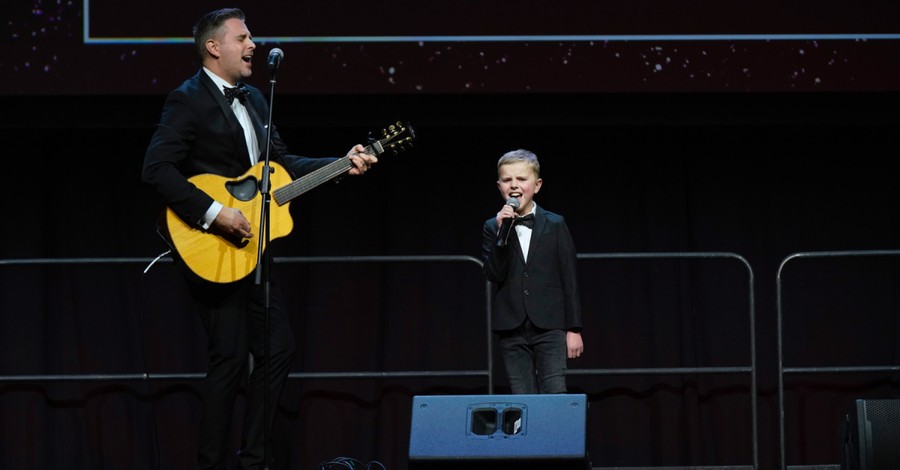 Matt Hammitt, the former lead singer of the Christian band Sanctus Real, recently released a new film about the journey he, his wife, Sarah, and their son, Bowen, has been on as Bowen struggles with a chronic heart condition.
The film, titled Bowen's Heart, follows the life of Hammitt's 12-year-old son leading up to his third open-heart surgery. Bowen was born with hypoplastic left heart syndrome, meaning that the left side of his heart is underdeveloped.
According to the National Library of Medicine, studies show that babies born with hypoplastic left heart syndrome do not often live past two weeks.
"I love when the Bible says that 'we overcome by the power of our testimony, and the blood of the Lamb.' It's the work of Christ … that overcomes adversity or the darkness in our lives," Hammitt told The Christian Post in a recent interview.
"But also, there is a power to our words and our testimony and telling what God has done that is undeniable. So, we hope that as we share this testimony, it does continue to reach people."
The Hammitts hope that by sharing their story, they can encourage others in similar situations.
"One of the things that I mentioned in the film, that I think is really important, is that it's easy to say that God is good when things go the way that we had planned. But what about when things don't go the way that we have planned?" Hammitt asked.
"Sometimes things don't go the way that we prayed for, and when we experience that pain of not getting the miracle that we had hoped for or prayed for and working through what that feeling of suffering does inside of us when we give it to Christ, as hard as it is, it does produce character and perseverance inside of us that produces hope inside of us," he continued.
"But that pain serves as a contrast in our lives that when we do get the miracle, we become so grateful for what God has done," he said. "We have a deeper sense of gratitude toward those blessings."
During the interview with The Christian Post, Hammitt shared that he was scared to fully love his son before he was born, knowing he was suffering from a largely fatal heart condition. God, however, convicted the singer, reminding him that love should be unconditional.
"I remember feeling that [God] was saying to me, 'Is that the way that I loved you when my heart was broken? Did I build a wall between us, did I withhold my love?' No, God gave everything for us," he said. "He tore the walls down and gave his very own son, He sacrificed to be close to us even though His heart would be broken as well."
"Only by God's grace can we continue to say yes in those hardships," Hammitt added.
Today, Hammitt realizes that his son's heart condition has led to God being glorified.
"When you look at the fact that God can use evil and suffering in the world, to ultimately bring about the gifts of His glory, and to reveal His ultimate plan, those are such deep things to ponder upon," he said. "In the end, I love that proverb that says, 'We toss the dice, but He determines how it lands.' It's not our job to always understand. But it's our job to be able to say, 'You are God, I'm not, and I trust you.'"
Bowen has followed in his father's footsteps by writing his own music, despite his condition. Before his third surgery, the film shows the young boy asking Hammitt if he can release an album, which is now available for streaming.
Hammitt says that Bowen's condition has shown improvement following the third surgery.
"The good news is that after this third surgery that he had, when he was eight, that's represented in the film, he's really been thriving, and every checkup that we've had, the doctors feel really good about where he's at, for his condition," he said.
Photo courtesy: ©Getty Images/Leigh Vogel/Stringer
---
Milton Quintanilla is a freelance writer and content creator. He is a contributing writer for Christian Headlines and the host of the For Your Soul Podcast, a podcast devoted to sound doctrine and biblical truth. He holds a Masters of Divinity from Alliance Theological Seminary.
---
---