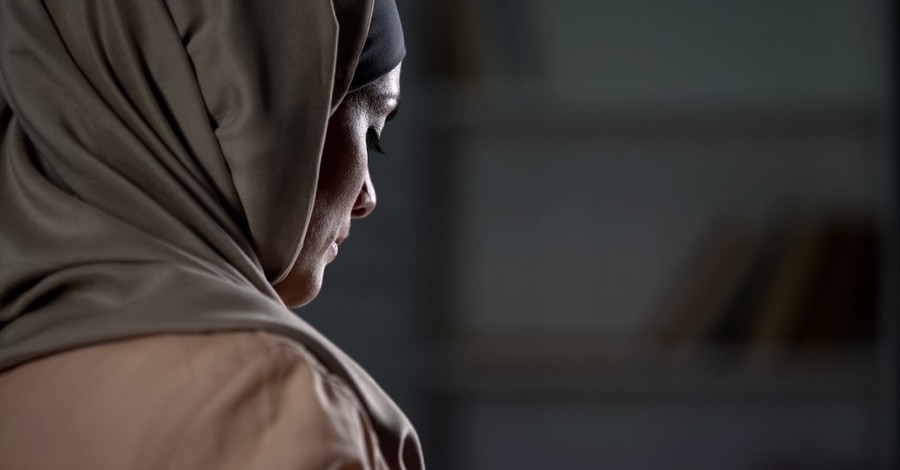 In a recent interview with The Christian Post, a former Muslim woman detailed her conversion to Christianity after she had a vision of Jesus Christ who told her, "follow me."
Nikta, who moved to California from Tehran, Iran, at an early age, explained that she became rebellious despite growing up in a strict Muslim household. At age seven, she began smoking cigarettes. By eighth grade, she was also drinking alcohol with the encouragement of her older sister.
As a teen, her drinking problem became worse following a traumatic experience with one of her sister's friends. Nikta also became interested in new-age teachings when she was in high school and began collecting crystals.
Then in college, Nikta began struggling with suicidal thoughts and social anxiety, making it difficult for her to continue her studies. This prompted her mother to suggest she take a trip to Iran.
"And I was like, 'Mom, I'm having such bad stomach aches, I really don't want to leave the house,'" she recalled. "'I don't want to go. I really didn't want to go.'"
Despite her resistance, Nikta did end up traveling to Iran. It was during this trip that her life would change forever. While in Iran, Nikta recalls that Jesus Christ came to her in a vision and encouraged her to follow him.
"And He looked at me, and He communicated to me, 'Follow me,'" she said. "I couldn't audibly hear Him say 'Follow me,' but I know He said that."
Nikta then took to Google to try to identify the man she saw in the vision, and what she found was that the long dark-haired man dawning a robe matched the iconography of Jesus.
"And so I immediately started thinking, 'I have to become a Christian because I just saw Jesus,'" she said. "'OK, what is Christianity?'"
Upon returning to California, Nikta started attending church with her then-boyfriend, a professing Christian. She was eventually baptized, after which she recalled everything feeling "alive." She also shared that the Lord continued to speak to her the more she prayed.
"I believe it was a sign that God was taking me into this new life where I could just see into the Spirit," Nikta told The Christian Post.
Nikta's family members, however, responded negatively to her conversion to Christianity. She even recalled her father screaming at her, shoving her and stomping on her head.
"And he was saying, 'You're worthless. Who do you think you are? Because you follow Jesus, you think you're so special,'" she recalled.
The hostility from her family led Nikta to move out of her house and into her boyfriend's family home. Nikta and her then-boyfriend would later marry and have a child together. She also later reconciled with her family, who even attended her wedding despite their opposition to her conversion.
"They kept finding ways to reach out to me. I remember God speaking to me the day after the whole abuse happened, and He told me to forgive them," Nikta said.
She also shared that her family sometimes attends church with her, adding that her father is not as "resistant" to Christianity as he once was. While Nikta's father is open to her praying for him, he has yet to dedicate his life to Christ.
"They may not fully understand, but they don't try to stop me," she said. "And it's just a miracle that my dad's heart has gotten so much softer."
Nikta and her husband moved out of California to another state, which remains unspecified due to privacy concerns.
She also connected with the organization Uncharted Ministries and the website I Found The Truth, where she and other former Muslims who became Christians can support each other.
Photo courtesy: ©Getty Images/Motortion. This is a stock image.
---
Milton Quintanilla is a freelance writer and content creator. He is a contributing writer for Christian Headlines and the host of the For Your Soul Podcast, a podcast devoted to sound doctrine and biblical truth. He holds a Masters of Divinity from Alliance Theological Seminary.
---
---