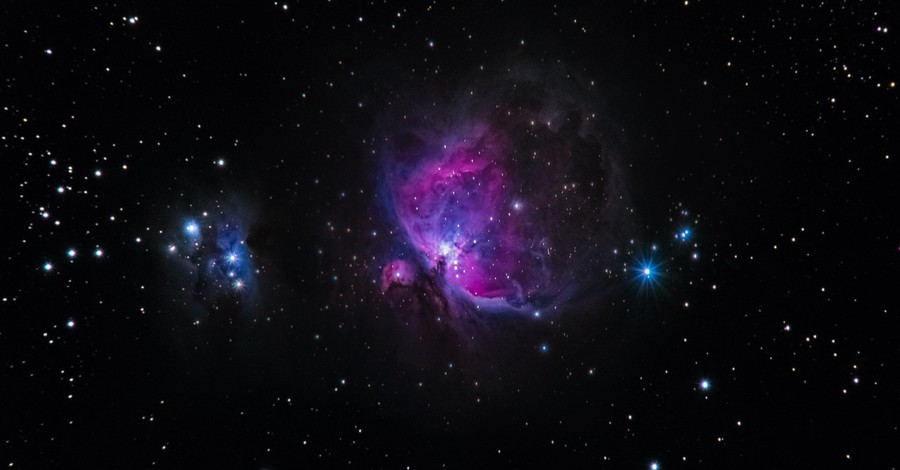 A series of planetary alignments will be taking place over the next few months as part of a rare celestial event.
According to Secrets of the Universe, viewers will be able to see Jupiter, Venus, Mars, Saturn, and Neptune aligned together from April 18-24 this month. Neptune, which will appear between Jupiter and Venus, can only be seen using a telescope. Venus, the second planet from the sun, will shine the brightest, followed by Jupiter, Saturn, Mars and Neptune.
During the planetary alignment, comet 22P/Kopff and asteroid Vesta will also be close to Mars and Saturn, respectively.
In a separate event, the Lyrid meteor shower will be visible in the Northern Hemisphere a few hours before sunrise on April 22, with its peak activity taking place later that night. It is considered the first notable meteor shower since the Quadrantids in early January of this year.
The Lyrids, named after the constellation Lyra, can produce up to 18 meteors per hour.
On April 24, Earth's Moon will join the parade of planets, making it one of the best days to view the celestial event. The moon will later eclipse the sun on April 30.
Stargazers will also be treated to a realignment of the planets on May 12, where the order from the horizon will be Venus, Jupiter, Neptune, Mars, and Saturn. Next month will also feature two planetary conjunctions in Jupiter: one with Venus (May 1) and one with Mars (May 29).
The conjunction between Jupiter and Venus, the two brightest planets in the solar system, is expected to have a magnitude of -1.96 and -4, meaning that both planets will be visible to the naked eye in the dawn sky.
The most considerable alignment, however, won't come until June. It will feature the aforementioned planets as well as Mercury, Uranus and Earth's Moon. This will be considered the biggest astronomical event of 2022.
Related:
NASA Hires 24 Theologians to Examine Implications of Contact with Aliens
Rare Comet Expected to Pass By Earth for Last Time on Christmas Day, Astronomer Says

Photo courtesy: ©Alexander Andrews/Unsplash
---
Milton Quintanilla is a freelance writer and content creator. He is a contributing writer for Christian Headlines and the host of the For Your Soul Podcast, a podcast devoted to sound doctrine and biblical truth. He holds a Masters of Divinity from Alliance Theological Seminary.
---
---