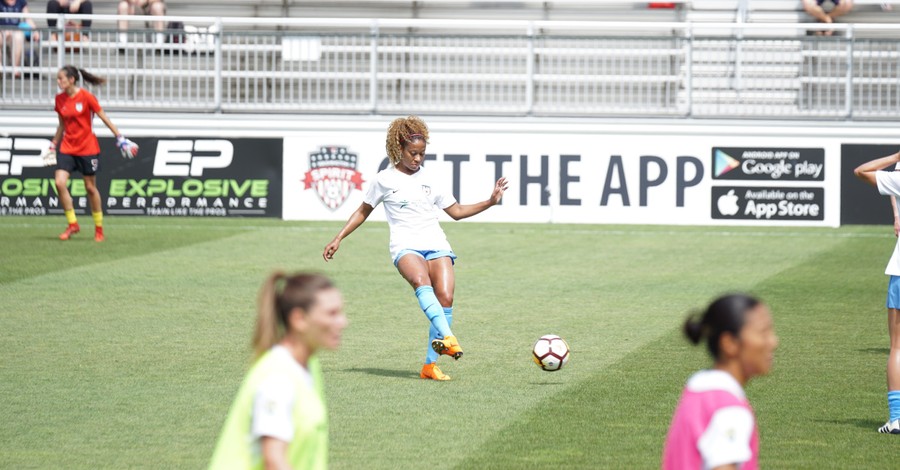 ---
On Monday, Republican lawmakers were unsuccessful in their efforts to overturn Democratic Kansas Gov. Laura Kelly's veto of a proposal to ban transgender athletes from female sports.
According to the Associated Press, the state Senate voted 26-14 to override Kelly's veto but was one vote shy of the necessary two-thirds majority to do so successfully.
Kelly considered the legislation to be "regressive" as it would portray Kansas as an unwelcoming place, contending that it would also impact the state's attempts to recruit businesses.
LGBTQ advocates argued that it would increase bullying to already vulnerable children.
Wichita Democrat State Rep. Stephanie Byers, the state's first transgender lawmaker, asserted that "We're not going to legislate discrimination here. It's going to be a tough thing to fight, but we're always going to do it."
Monday's decision comes two days after Caitlyn Jenner, the former Olympic decathlon champion and reality television figure who came out as a transgender woman in 2015, expressed opposition to transgender athletes in girls' and women's sports as a "question of fairness."
Kansas conservatives concurred with Jenner's comments, stressing that they were trying to protect fair competition and opportunities for female athletes.
"No one can accuse her of being anti-trans or interested in causing suicides, or whatever accusation they had of me for that," Senate President Ty Masterson, a Wichita-area Republican, told reporters ahead of the vote.
Transgender rights advocates criticized Jenner, saying that Jenner has not proved to be a significant asset to their cause. Byers argued that Jenner made the comments in an attempt to grab attention.
In the 2022 gubernatorial race, the proposed ban would likely be an issue at hand when Kelly seeks a second term.
"It shows her true, far-left leanings," said state Sen. Renee Erickson, a Wichita Republican, a former college basketball player and the bill's main sponsor. "I think if we make it about what it truly is — it's protecting those opportunities for girls — that those are Kansas values and that at the end of the day, it will hurt the governor politically."
Photo courtesy: Jeffrey F. Lin/Unsplash
---
Milton Quintanilla is a freelance writer. He is also the co-hosts of the For Your Soul podcast, which seeks to equip the church with biblical truth and sound doctrine. Visit his blog Blessed Are The Forgiven.