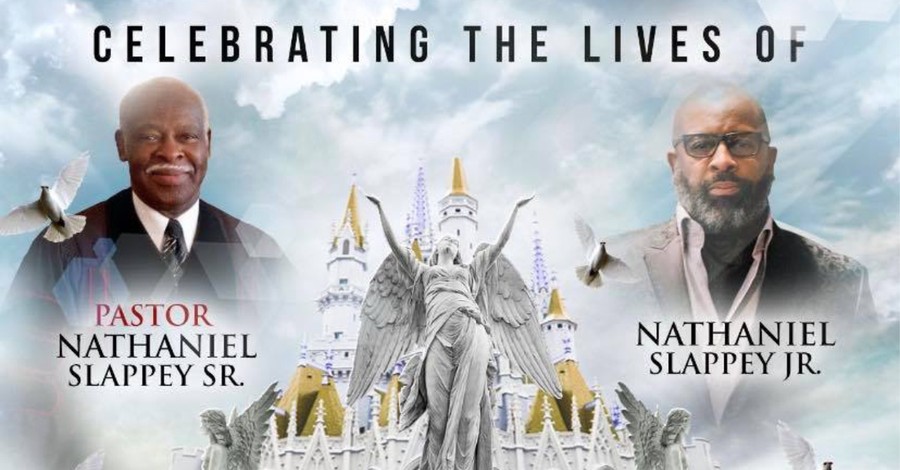 ---
A Detroit, Michigan church is mourning the loss of its pastor and his son from COVID-19 just days from one another.
Rev. Nathaniel Slappey Sr. who served as pastor of St. Luke Baptist Church for 50 years, died on April 30 from COVID-19 complications at the age of 80.
Two days later, on May 2, his son, Nathaniel Slappey, Jr., a girls' basketball coach and graphic design artist, would also succumb to the novel coronavirus. Last weekend would have been his 50th birthday.
"I never would have thought in a million years that I would bury my husband and a son on the same day," Josephine Slappey, who along with Slappy Sr. had five children, six grandchildren and four great-grandchildren, told the Detroit Free Press.
Meanwhile, Slappey Jr, leaves behind his wife Toy and their three sons.
Slappey Sr. is known for establishing the Early Start Mission program at his church which worked to get youth off of the streets as well as to feed and clothes those in financial crisis.
Wallace Mills, who now serves as the pastor of New Ebenezer Baptist Church, revealed how Slappey Sr. impacted his life as a teenager.
"I was one of the mischievous fellows growing up. I was always getting into fights," Mills told the newspaper.
"One day he sat me down and he told me: 'You don't always win battles by fighting. You win battles by sharpening your mind and then making a difference in your community,'" Mills recalled.
"I often tell people I'm in the places I'm in because he laid the foundation and he kept pouring into me and others and teaching us to pour into others."
"A lot of doors opened to me because of pastor's guidance and teaching," he added.
Slappey Jr.'s son, Nathaniel Slappey III, noted that his father was his grandfather's "right-hand man."
"My father handled everything so my grandfather could just preach," he shared.
Both Sr. and Jr. are remembered for their ability to forge interpersonal connections.
"He told my wife, 'You're not my daughter-in-law; you're my daughter,'" Slappy III recalled of his father.
Slappy Jr. is remembers as holding most dearly to "family, faith and education."
A homegoing service for Slappey Sr. and Slappey Jr. was live-streamed on the Church's Facebook page on Tuesday.
Photo courtesy: New Ebenezer Baptist Church Facebook Page
---
Milton Quintanilla is a freelance writer. Visit his blog Blessed Are The Forgiven.