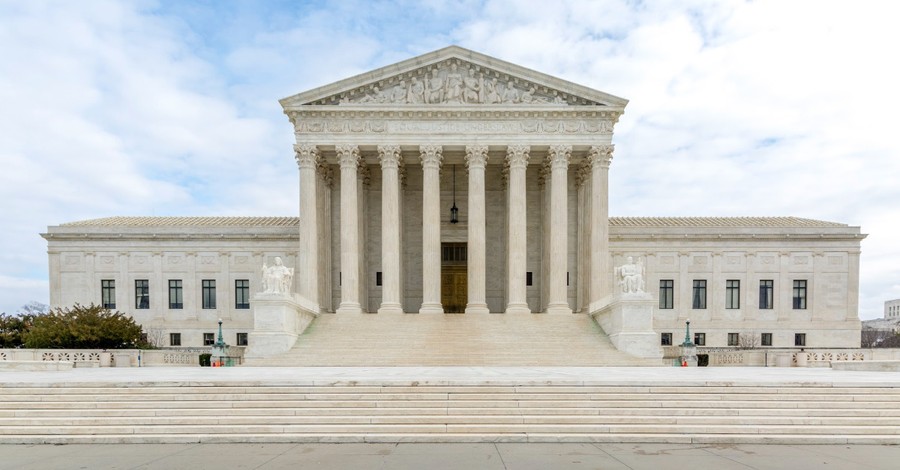 Democratic lawmakers are renewing their call to expand the number of justices in the U.S. Supreme Court after a leaked majority draft opinion showed that Roe V Wade would be overturned.
On Tuesday, the nation's high court released a statement confirming the authenticity of the draft opinion leaked to Politico on Monday. In the draft opinion, Republican-appointed Justices Amy Coney Barrett, Neil Gorsuch, Brett Kavanaugh and Clarence Thomas concluded that Roe v. Wade and Planned Parenthood v. Casey, both of which ruled that women can have access to abortion, "must be overruled."
Chief Justice John Roberts Jr. has called for an investigation into the leak, asserting that the person responsible for releasing the draft opinion has committed a "betrayal."
"To the extent this betrayal of the confidences of the Court was intended to undermine the integrity of our operations, it will not succeed," Roberts said. "The work of the Court will not be affected in any way."
As reported by The Christian Post, top Democrat leaders expressed contempt at the possible overturning of Roe, in which access to abortion would be determined by the states.
In a statement by President Joe Biden on Tuesday, he asserted that his administration "will be ready when any ruling is issued."
"If the Court does overturn Roe, it will fall on our nation's elected officials at all levels of government to protect a woman's right to choose," he continued. "And it will fall on voters to elect pro-choice officials this November. At the federal level, we will need more pro-choice Senators and a pro-choice majority in the House to adopt legislation that codifies Roe, which I will work to pass and sign into law."
In a joint statement House Speaker Nancy Pelosi and Senate Majority Leader Chuck Schumer (D-NY) warned that "If the report is accurate, the Supreme Court is poised to inflict the greatest restriction of rights in the past fifty years — not just on women but on behalf of all Americans."
Overturning Roe would be an "abomination" and "one of the worst and most damaging decisions in modern history," they argued.
On Tuesday, Sen. Elizabeth Warren (D-MA) stood outside the Supreme Court with protesters and insisted that she will fight for abortion.
"I am angry because an extremist United States Supreme Court thinks that they impose their extremist views on all of the women in this country, and they are wrong," she said, according to Fox News.
"We have reached the culmination of what Republicans have been fighting for decades now, and we are going to fight back," she argued.
Warren, a former presidential candidate, claimed that restricting abortion access would affect impoverished women and victims of abuse.
"I have seen the world where abortion is illegal, and we are not going back," she declared to cheers. "Not ever!"
Warren is one of three Senate Democrats who co-sponsored H.R.2584, titled The Judiciary Act of 2021, which would expand the number of Supreme Court justices from nine to 13. The addition of four more justices would nullify the Republican-appointed majority.
On Tuesday, Schumer announced that the Senate would hold another vote on the Women's Health Protection Act, which would codify Roe into law and prohibit states from passing abortion restrictions. The measure, which passed the Democrat-controlled House of Representatives, previously died in the Senate.
Despite the leak of the draft opinion, the Supreme Court has yet to issue an official ruling on the Dobbs v. Jackson case involving a 15-week Mississippi abortion ban. The decision bears significant implications as it would result in the overturning of Roe V. Wade if the majority opinion stands.
Related:
Supreme Court Has Votes to Overturn Roe in Draft Opinion: 'Pray They Stay Strong,' Pro-Lifers Urge
10 Christian Leaders React to Potential Overturning of Roe v. Wade

Photo courtesy: ©Getty Images/Brian PIrwin
---
Milton Quintanilla is a freelance writer and content creator. He is a contributing writer for Christian Headlines and the host of the For Your Soul Podcast, a podcast devoted to sound doctrine and biblical truth. He holds a Masters of Divinity from Alliance Theological Seminary.
---
---