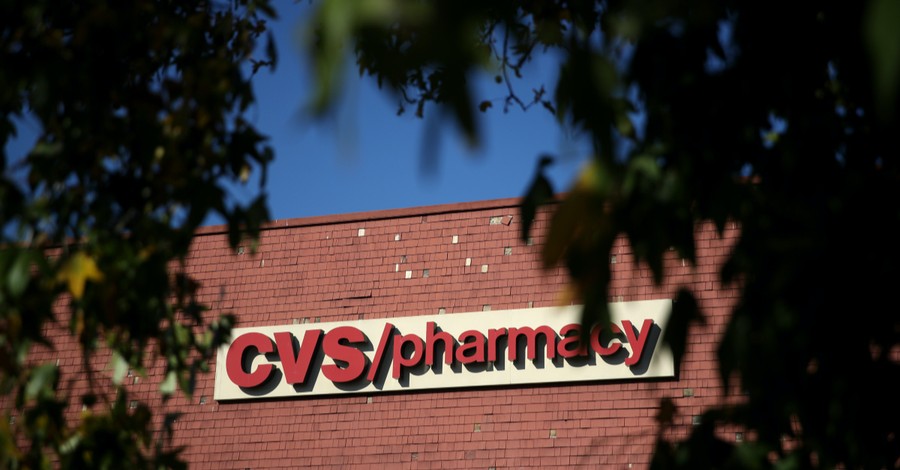 ---
With more than 37 million Americans at risk of losing their jobs amid the coronavirus pandemic, companies across the U.S. are stepping up and offering employment opportunities.
According to Hot Air, the importance of essential business is stressed even now amidst stay at home orders across the country.
Here are nine companies offering employment opportunities:
CVS
CVS is seeking to hire around 50,000 new employees. As employees will begin working during the global pandemic, the pharmaceutical franchise is offering $500 bonuses for onsite workers.
Full-time, part-time and temporary jobs are available with CVS "including store positions, home delivery drivers, distribution workers and customer service representatives."
Dollar General
Dollar General stores are looking to welcome 50,000 additional employees across 45 states at around 16,300 locations by the end of April.
Domino's
Domino's plans on hiring "10,000 employees to work as pizza makers, delivery personnel and customer service representatives."
Additionally, the company is looking for people to "fill roles at its supply chain centers" as well as people to fill management and assistant management positions.
The Chicago metro area, in particular, seeks to employ "1,000 new employees to work at more than 100 stores."
"The opportunity to keep feeding our neighbors through delivery and carryout means that a small sense of normalcy is still available to everyone," Domino's CEO Richard Allison said in a statement.
GE Healthcare
Additional manufacturing employees are needed by GE Healthcare "to build medical ventilators, which have been in high demand and short supply during the coronavirus pandemic."
Furthermore, GE Healthcare's president and CEO, Kieran Murphy addressed the company's needs of increased manufacturing capacity and output of CT scan machines, "ultrasound devices, mobile X-ray systems, patient monitors and ventilators," which are critical to diagnosing and treating Covid-19 patients.
Papa John's
Major Pizza Chain Papa John's plans on hiring 20,000 new "restaurant members."
"For anyone looking for immediate ways to earn an income, we're making it quick and simple to apply, interview and be hired at Papa John's," Marvin Boakye, Papa John's chief people and diversity officer, said in a statement.
"We are in the unique position – as a restaurant that specializes in delivery and carryout – to help our communities through this crisis."


Photo courtesy: Ja San Miguel/Unsplash
Pepsi
Pepsi looks to hire 6,000 new full-time frontline employees. Additionally, the soda company is seeking to offer "enhanced benefits" to its current U.S. employees, including an increase in pay amid the coronavirus pandemic.
PepsiCo chairman and CEO Ramon Laguarta expressed his gratitude toward the company's employee service.
"We couldn't be prouder of our PepsiCo team for the role they play in restocking pantries and refrigerators," he said.
Pizza Hut
Pizza Hut is seeking to welcome more than 30,000 employees nationwide with new drivers starting five hours upon hire.
"Now more than ever, restaurants have an important role in feeding families and those looking for safe, fast, and reliable food from brands they can trust," the company said in a statement.
Walmart
In an Instagram post, Walmart CEO Doug McMillion announced that the company is looking to hire 150,000 more workers "for its stores, clubs and distribution centers." U.S. hourly associates will receive a "special bonus and early payment of Q1 bonuses."
Applicants can "get hired and begin working ... in as little as 24 hours," Walmart's website reads.
7-Eleven
7-Eleven is hiring up to 20,000 new store employees "to meet increased demand amid the coronavirus outbreak."
Some of the new roles are given to delivery workers in helping 7-Eleven "meet a spike in mobile orders received through its delivery app."
"This will provide job opportunities and ensure 7‑Eleven stores remain clean and in-stock with the goods our customers need during this critical time," the company's president and CEO Joe DePinto said in a statement.
Photo courtesy: ©Getty Images/Justin Sullivan/Staff
---
Milton Quintanilla is a freelance writer. He is also the co-hosts of the For Your Soul podcast, which seeks to equip the church with biblical truth and sound doctrine. Visit his blog Blessed Are The Forgiven.