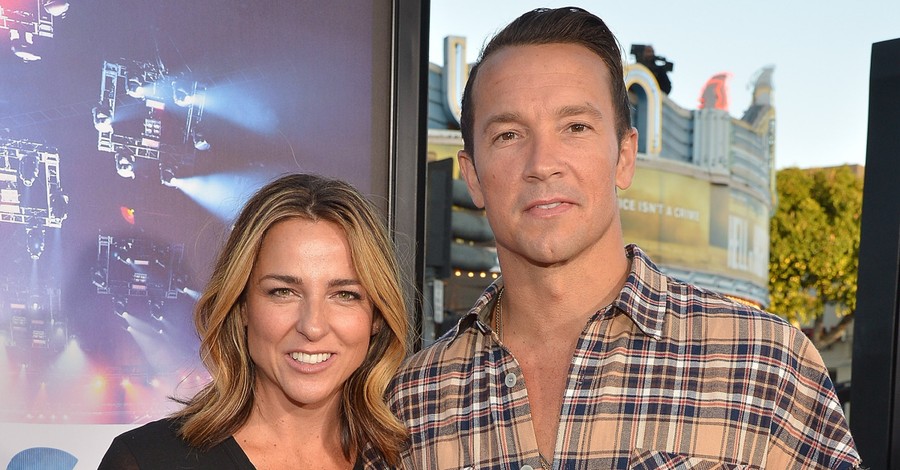 Former Hillsong NYC Pastor Carl Lentz is gearing up for the release of the upcoming FX docuseries The Secrets of Hillsong, which will feature his first interview since being fired from the global megachurch in 2020.
According to the show's summary page, Lentz and his wife, Laura, will speak for the first time since the former pastor was fired. Lentz was terminated for leadership issues and moral failures, including infidelity.
The series will also include "poignant conversations" from many congregants "navigating the still-unfolding global reckoning as the church faces a rash of fresh revelations."
In a two-minute teaser by FX Network, Lentz says, "The truth doesn't go anywhere just because you cover it up," and, "You do not want to be in this chair. I cannot stress it enough."
The first two episodes of the docuseries will premiere on FX on May 19 at 10 p.m. ET. Two more episodes will drop on May 26.
Lentz, who reportedly joined Pastor Michael Todd's Transformation Church in Tulsa, Oklahoma, as a "strategist," issued a public letter on Tuesday saying he was "no longer in ministry."
"Even though I'm at an amazing church that loves and supports us, I'm no longer in ministry," Lentz said in the letter posted on Instagram. "I'm not preaching, not overseeing people, my role is to help give perspective and insight where I can."
According to The Christian Post, Lentz explained that his top priority over the past three years has been "fighting for my wife and my kids."
"In order to do that, seeking sobriety and healing had to run parallel with those goals. Honestly, nothing else mattered. None of the noise, the lies, none of the half-truths that were said about me and or us, mattered. All I wanted was to prove to my wife and kids that I could show up for them like I had never done before," Lentz wrote. "Although we have a long way to go, with a lot of hard work, a lot of honesty and a lot of prayer, we have found ourselves in a beautiful, happy, and deliberately honest place. So much so that we not only celebrated our 20th anniversary on May 5, but we got to do that in the purest way. Unfortunately, that came through a lot of humiliation embarrassment and heartache."
Although it was previously rumored that the Lentzes were being paid to share their story, the former pastor says he and his wife chose to participate in the series as part of their healing journey.
"Part of the healing from that heartache led us to the decision to be part of a documentary that we do not control, that we don't have any say in and that we haven't even seen yet. We'll see it when the world does. We were not interested in blame shifting or responsibility deflection, we focus on my mistakes and the context for what transpired," Lentz said.
"I can honestly tell you that when you get to a place of honesty and freedom in your life, when you've gone through hell, and you realize God is still with you…. It is so freeing. It's the freedom I wish for all of the many people that I know that are called by God and wrestle with secrets and the feeling of not being worthy. Trust me it led me to some dark places," he added.
Lentz concluded the letter by saying now he has "joy and hope," knowing that others can benefit from his experiences.
"I can do that in so many different ways, inside and outside the church. I'm not the first man to be in this situation and I won't be the last, but I can promise you I'll be the guy standing with his arms open wide for anyone who's been on this path of addiction and destruction," he said. "I can say I understand it and my relationship with Jesus in a way that I couldn't from the pulpit. Repentance and life change is proven over time with consistent choices and that's a road I look forward to."
Photo courtesy: ©Getty Images/Charley Gallay/Stringer
---
Milton Quintanilla is a freelance writer and content creator. He is a contributing writer for Christian Headlines and the host of the For Your Soul Podcast, a podcast devoted to sound doctrine and biblical truth. He holds a Masters of Divinity from Alliance Theological Seminary.
---
---