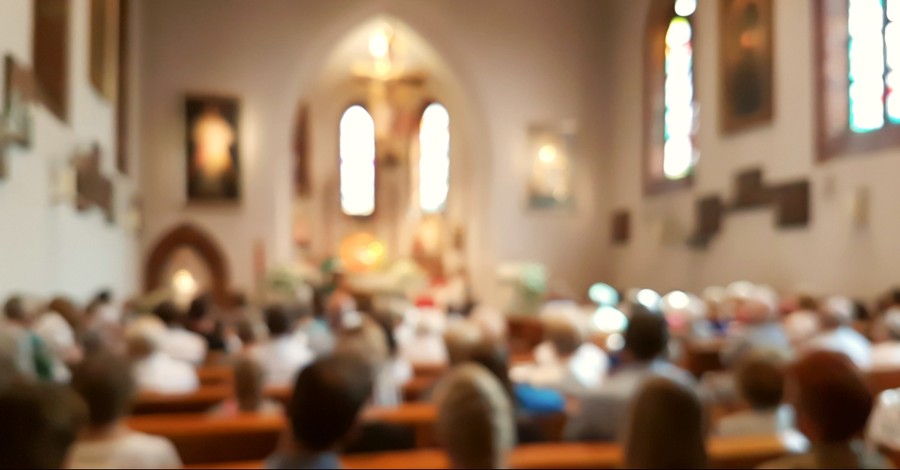 ---
One journalist has received heated criticism after counting people leaving an in-person church service in Canada on Sunday in Chilliwack, British Columbia and calling it a "bold breach" of Canada's COVID-19 restrictions.
CBC Reporter Georgie Smyth, who covers the Vancouver area, filmed footage of the churchgoers as she appeared to be sitting in a vehicle. According to The Blaze, Smyth is overheard in the video doing a headcount as people exited the church.
"I counted more than 60 people inside this church in Chilliwack, a bold breach of [Provincial Health Officer] orders to suspend gatherings due to record high COVID cases," she tweeted.
She explained that a nearby church "was visited by [Royal Canadian Mounted Police]" but both religious leaders declined "to speak with us on camera."
Smyth, whose account has been made private, received a barrage of criticism for initiating a headcount of the church. Some even accused her of stalking people.
One user asked, "You actually sat outside of a church ... apparently with binoculars and a camera ... to spy on people who are trying to worship? Seriously?!?"
"Stalking people at church," another commenter wrote. "Our country is sliding into the pits of hell."
"And once again another proof that Canadian state-run media is not there to inform the public," another user wrote. "It's there to inform the state. And that Canada is still NOT A FREE COUNTRY."
A CBC article by Smyth and two other reporters noted that two Chilliwack churches — Free Grace Baptist Church and Free Reformed Church — are "continuing to offer in-person services despite orders from health officials to suspend the gatherings."
In a statement shared with the media this week, Pastor John Koopman of Chilliwack Free Reformed Church explained that the Canadian constitution guarantees "the freedom of conscience and religion, which includes peacefully gathering together to worship our God."
"Our constitution is the highest law in our land," he argued. "Our convictions compel us to worship our God in the public gathering of his people and we must act in accordance with our conscience."
Pastor James P. Butler Free Grace Baptist Church also favored in-person church gatherings while rejecting virtual-only services.
"Persons still attend grocery stores because online shopping does not provide everything that an 'in-person' shopping experience can provide," he told the CBC in a statement.
"In a much greater way, the same is true for the church, especially in a time of pandemic when depression, drug and alcohol abuse, domestic abuse, and other mental health challenges are soaring."
Earlier in November, Provincial Health Officer Dr. Bonnie Henry suspended all in-person faith-related gatherings in an effort to curb the spread of COVID-19.
Photo courtesy: ©iStock/Getty Images Plus/WDnet
---
Milton Quintanilla is a freelance writer. He is also the co-hosts of the For Your Soul podcast, which seeks to equip the church with biblical truth and sound doctrine. Visit his blog Blessed Are The Forgiven.