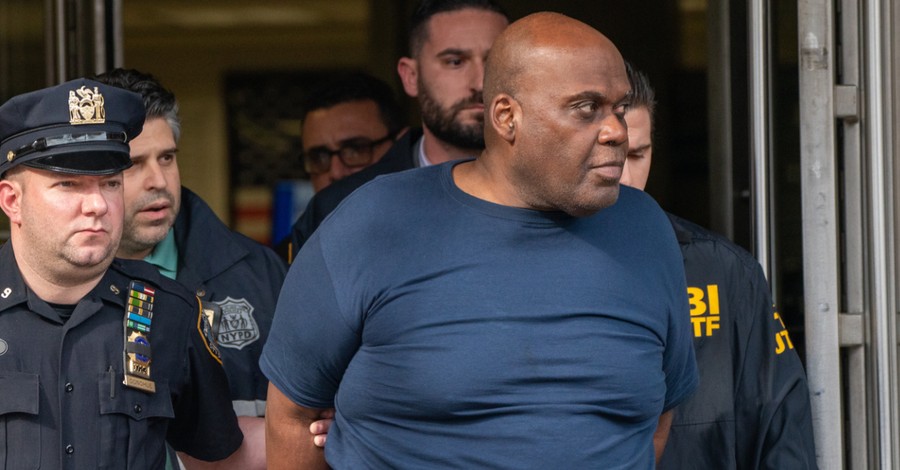 ---
Frank James, who is believed to have carried out Tuesday's mass shooting inside a Brooklyn, New York Subway car, is expected to face a judge on Thursday on terror-related charges.
James, 62, is accused of shooting 10 people and leaving 13 others injured after he deployed smoke bombs in a crowded subway car and then opened fire on the passengers Tuesday morning.
At the time, James was dressed as a construction worker and wore a gas mask as he entered the N train heading to 36th street.
After the train pulled into the station, James appears to have escaped the train by entering the R train stationed across the platform as passengers fled the train car where the shooting occurred. James then got off at the next stop and walked out onto the street.
On Wednesday, the gunman was arrested in NYC's East Village following a 30-hour manhunt by city, state and federal law enforcement agencies.
CBS News reports that James turned himself in after calling a tip line to inform the police that he was at a local McDonald's restaurant.
James was taken into FBI custody on Wednesday. Prosecutors argue that the attack was premeditated and constitutes an act of terror.
"The statute is titled, 'terrorism and other violent attacks in mass transportation,'" United States Attorney for the Eastern District of New York Breon Peace told CBS News.
James, who was born and raised in the Bronx, lived in Milwaukee, Wisconsin.
James' sister told the New York Times that her brother was a loner who moved around a lot.
On social media, James espoused black nationalist views. Also, on his now-deleted YouTube channel, he often ranted on race, celebrities and politicians, including NYC mayor Eric Adams and his subway crime policies.
In one clip posted by independent journalist Andy NGO, James recently expressed his disapproval that new Supreme Court Justice Ketanji Brown Jackson is married to a white man.
In another clip, James is shown spewing racial profanities at people while walking down a New York street.
The attack is considered the worst mass shooting in NYC's subway system history. If convicted, James could face up to life in prison.
Related:
Large Scale Manhunt underway for 'Person of Interest' in NY Subway Mass Shooting

Photo courtesy: ©Getty Images/David Dee Delgado/Stringer
---
Milton Quintanilla is a freelance writer. He is also the co-hosts of the For Your Soul podcast, which seeks to equip the church with biblical truth and sound doctrine. Visit his blog Blessed Are The Forgiven.