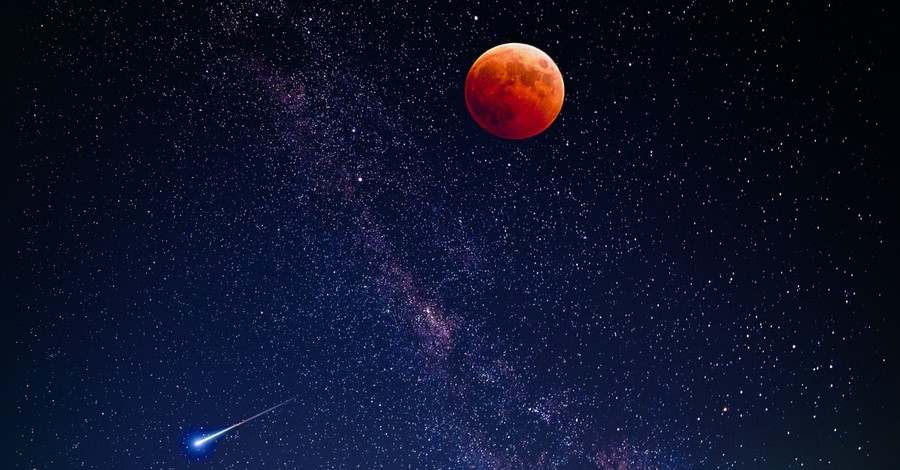 ---
A total lunar eclipse or "blood moon" is expected to take place on the night of November 8, the same day Americans will be voting in the midterm elections.
According to CBN News, the celestial event is the second one in 2022 and is also the third of its kind in the last 18 months. The next lunar eclipse will not take place until March 14, 2025.
A lunar eclipse is caused during an alignment of the sun, moon, and earth, which blocks the sun's rays from reflecting off the moon. As a result, the moon will almost completely be obscured and will have an orange or "blood red" hue due to the little amount of sunlight that is refracted by the Earth.
The blood moon is referenced several times in the Bible (Joel 2:31, Acts 2:20, and Rev. 6:12).
During a Nov. 2 episode of FlashPoint, pastor Hank Kunneman of Lord of Hosts Church in Nebraska, believes that the cosmic event aligns with "events on God's calendar."
"This is the time on God's calendar [and] He is calling it God's-term, God's turning or mid-turning. And I really believe that we are in a place, right now, in our nation (of) Deuteronomy 6:23. 'God brought the nation out.' He's going to bring us out and we are going to see it...to bring us in...to give us, it says, the land that He promised," Kunneman told host Gene Bailey.
"[God] likened it to the Red Sea," he added. "When [the Israelites] were in the middle of the Red Sea was when God determined it was His terms and his turning point."
Kunneman also encouraged Christians to trust God concerning what happens this Election Day.
"There will be things that will be disputed, undisputed, and refuted, but I can guarantee you this is the beginning of America's turning back," he contended.
Concerning the return of Benjamin Netanyahu as Israel's prime minister, Kunneman explained that the election victory means that God is moving across the globe.
"It's a sign of great things coming for the earth," he said. "It's a harvest, it's reformation, it's revival. It will be a new era, that will have new faces and people that will rise up and bring hope back to this country and bring about a future for our children."
He urged believers to have faith and believe that God can turn things around.
"Your words have power and you need to use your faith," Kunneman said. "The Lord is good and his mercy endures forever."
Photo credit: Unsaplash/Nick Owuor/Astro Nic Visuals
---
Milton Quintanilla is a freelance writer and content creator. He is a contributing writer for Christian Headlines and the host of the For Your Soul Podcast, a podcast devoted to sound doctrine and biblical truth. He holds a Masters of Divinity from Alliance Theological Seminary.