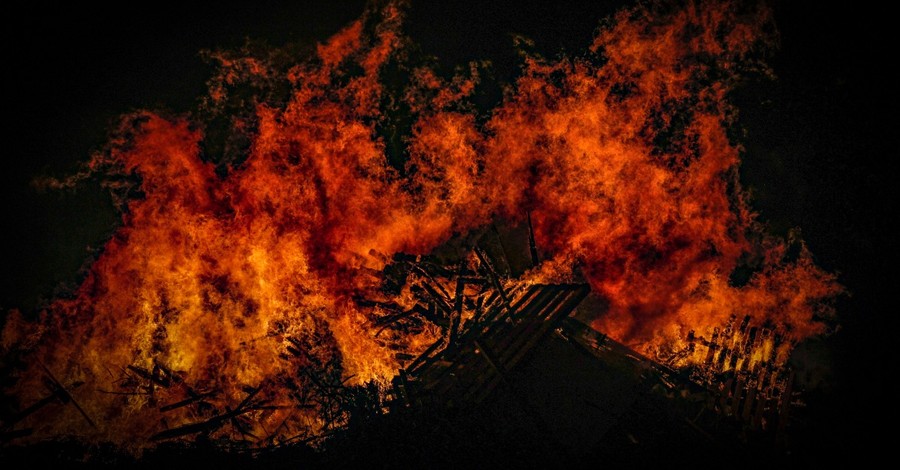 ---
In recent weeks, a number of Canadian churches on Indigenous land have been vandalized or set on fire, with some buildings even being burned to the ground.
The church arsons come following the discovery of nearly 1,000 bodies of indigenous children in unmarked graves on the lands of former church and state-run residential schools in Canada.
According to CBN News, 45 churches have been attacked, with seventeen being burned or completely destroyed.
A majority of the attacks have been on Roman Catholic churches with indigenous congregations.
Indigenous leaders have called for an end to the arson attacks. During a press conference last week, Jenn Allan-Riley, an assistant Pentecostal minister at Living Waters Church, asserted that the burning down of churches "is not in solidarity with us indigenous people."
"As I said, we do not destroy people's places of worship," she continued. "We're concerned about the burning and defacing of churches bringing more strife, depression, and anxiety to those already in pain and mourning."
According to a report by CounterSignal.com, the attacks span across six provinces and the Northwest territories. The Royal Canadian Mounted Police (RCMP) have since launched an investigation to see if the church fires are connected.
Last week, a non-Catholic church, the House of Prayer Alliance Church in Calgary, was set on fire. The congregation largely consists of southeast Asian refugees.
"We are refugees. We escaped from Vietnam to come here to get more freedom, to live, and we think it was a good country – and now it happened to our church," the church's pastor, Thai Nguyen, told the Counter Signal in an interview on Monday.
"Maybe it is not safe to be here in Canada compared to Vietnam," he added.
As Christian Headlines previously reported, starting in the late 1800s, government and church-run residential schools worked to forcibly assimilate indigenous youth.
According to the Indigenous Foundations, the last residential in Canada officially closed its doors in 1996.
Related:
Remains of 215 Children Found in Mass Grave at Former Indigenous Residential School in Canada
Canadian Prime Minister Asks Pope Francis to Issue an Apology after 715 More Graves of Indigenous Children Are Found
Photo courtesy: Zoltan Tasi/Unsplash
---
Milton Quintanilla is a freelance writer and content creator. He is a contributing writer for Christian Headlines and the host of the For Your Soul Podcast, a podcast devoted to sound doctrine and biblical truth. He holds a Masters of Divinity from Alliance Theological Seminary.